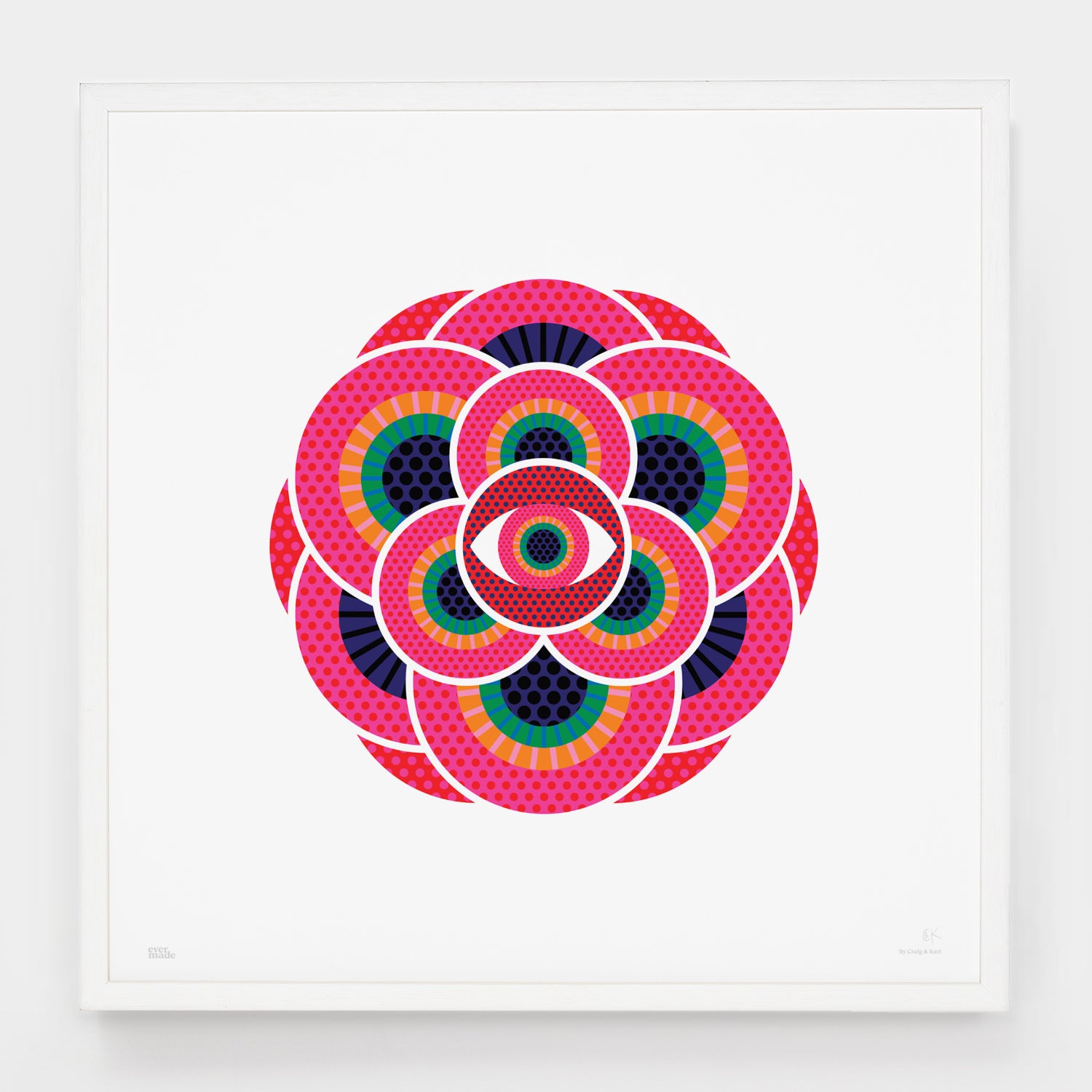 Growing Awareness by Craig & Karl

An exclusive WWF x Evermade collaboration for Earth Hour 2020.
All profits going to WWF. Click here for more information.

Limited edition; only 100 ever made.
Size: 24" x 24" / 61cm x 61cm

"We wanted to do something that combined nature and humanity to act as a symbol of our interconnectedness. We arrived at this image of a flower with an eye at its centre, the design of the iris repeated and fanning out to create the final form. The underlying message is that through our collective and expanding awareness, we can start to have a positive impact on the planet."

Craig Redman and Karl Maier live in different parts of the world (New York and London) but collaborate daily to create bold work that is often filled with simple messages executed in a thoughtful and humorous way.


Printed using Giclée method on FSC certified matt paper.
Unframed prints are packaged in plastic free 100% recyclable packaging.

Framing options available in Solid Oak, Black and White. Glazed with a crystal clear shatter resistant acrylic (PMMA) for safety. 
Artist: Craig & Karl
Growing Awareness