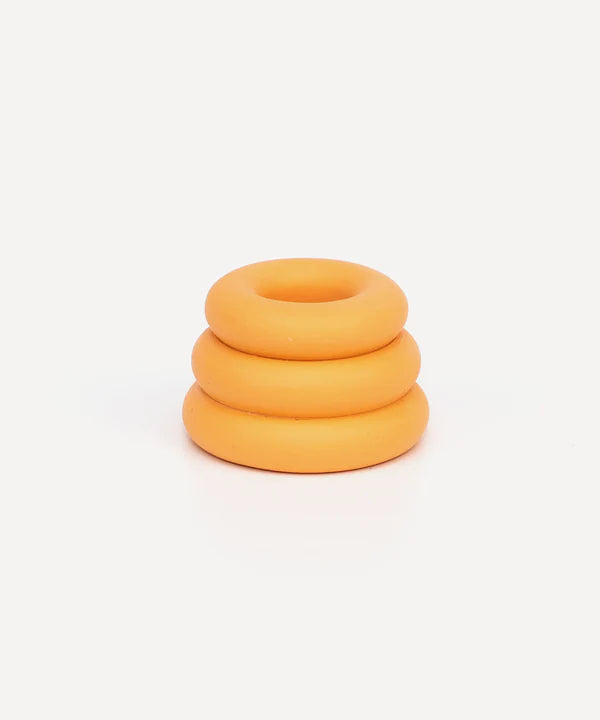 Triple O Candleholder - Peach
Part of our studio range, the O Candleholder range is design and made in our studio in East London. The Triple O candleholder is a concentric triple layered donut shape holder design sitting flat on the table and for the dinner candle to sit snug in the centre.

The holder is made from Jesmonite, a durable solvent-free, non-toxic, and eco-friendly composite. Colours was mixed by eye so there maybe slight colour variations. Candles not included.

Material: Jesmonite
Dimension: D 6.2 x H 4.6 cm

Handmade in London, UK

This is a handmade product. There may be some colour variations. Air bubbles and small surface irregularities are part of the unique characteristics of the material.

Handle with care / Wipe clean / Do not use aggressive scrubs / Excessive heat and exposure to a naked flame on the holder may result in permanent damage / Never burn candles below 2cm to holder.
Artist: Yod & Co
Triple O Candleholder - Peach