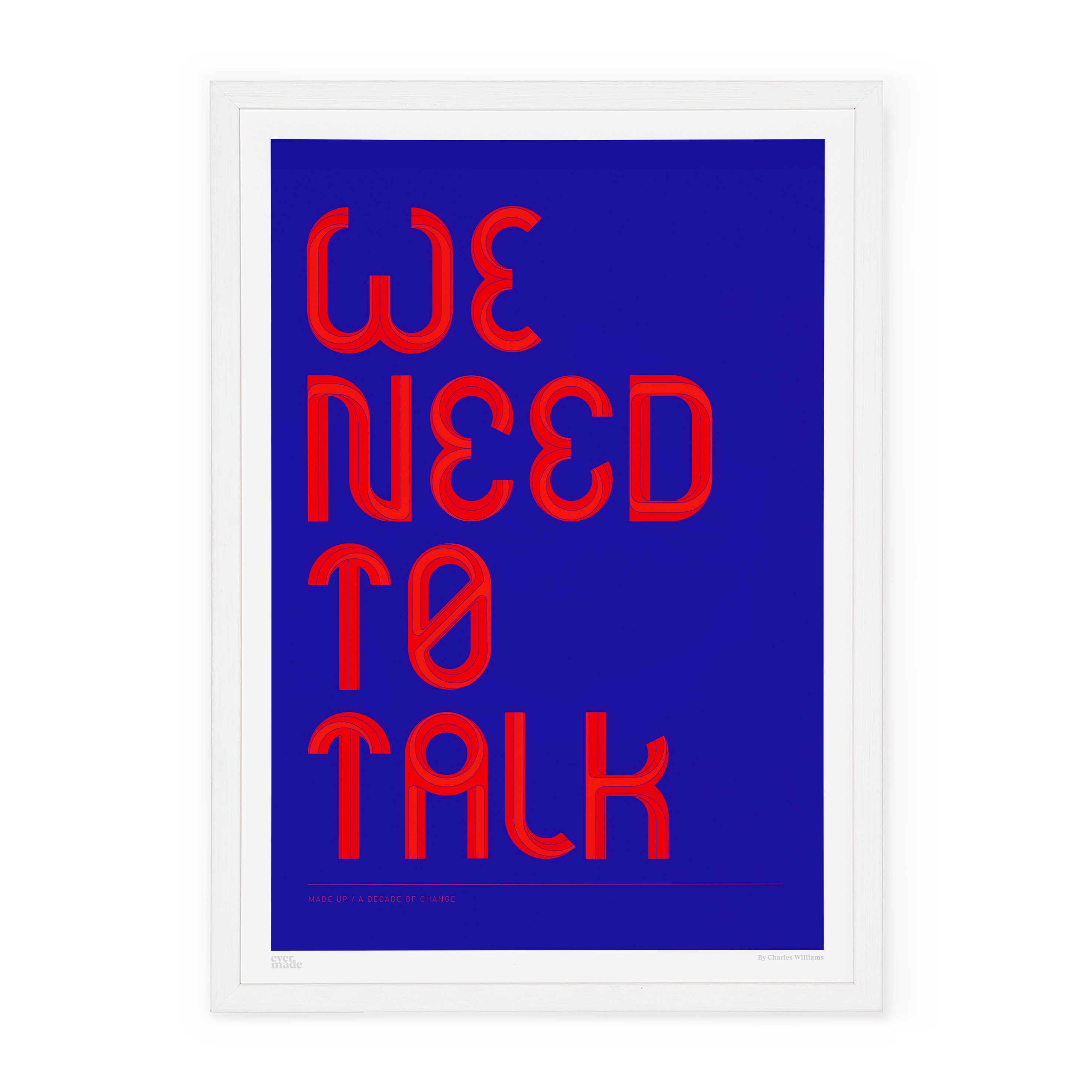 We Need to Talk by Made Up
Limited edition; only 50 ever made.
Size: A2 [23.4" x 16.5" / 59.4cm x 42.0cm]

Exclusive to the Evermade Editions 'A Decade of Change' collection.

Printed using an archival Giclée method on 240 gsm matt paper.
'I think the message behind my piece is pretty self-explanatory. To me it means: we definitely need to work on our collective communicative ability if we are to function better in the next ten years, and beyond. I wanted to do a piece that references the way we, as a species, seem to be communicating with each other more than ever before but with exponentially decreasing efficacy. In other words, it's probably better if we talk to each other more and talk at each other less. Otherwise we are buggered.'
Made Up is a creative studio run by designer/illustrator Charles Williams, producing work for magazines, advertising, branding design, and animation. Based in London, Charles works with geometric forms, fluid lines, isometric extrusions and many Blackwing Palomino pencils.
Framing Options
Each of our prints are available framed, making them the ideal gift to friends, family or yourself! Read about our framing options here.
Glazed with a crystal clear shatter resistant acrylic (PMMA) for safety.


Artist: Made Up
We Need to Talk