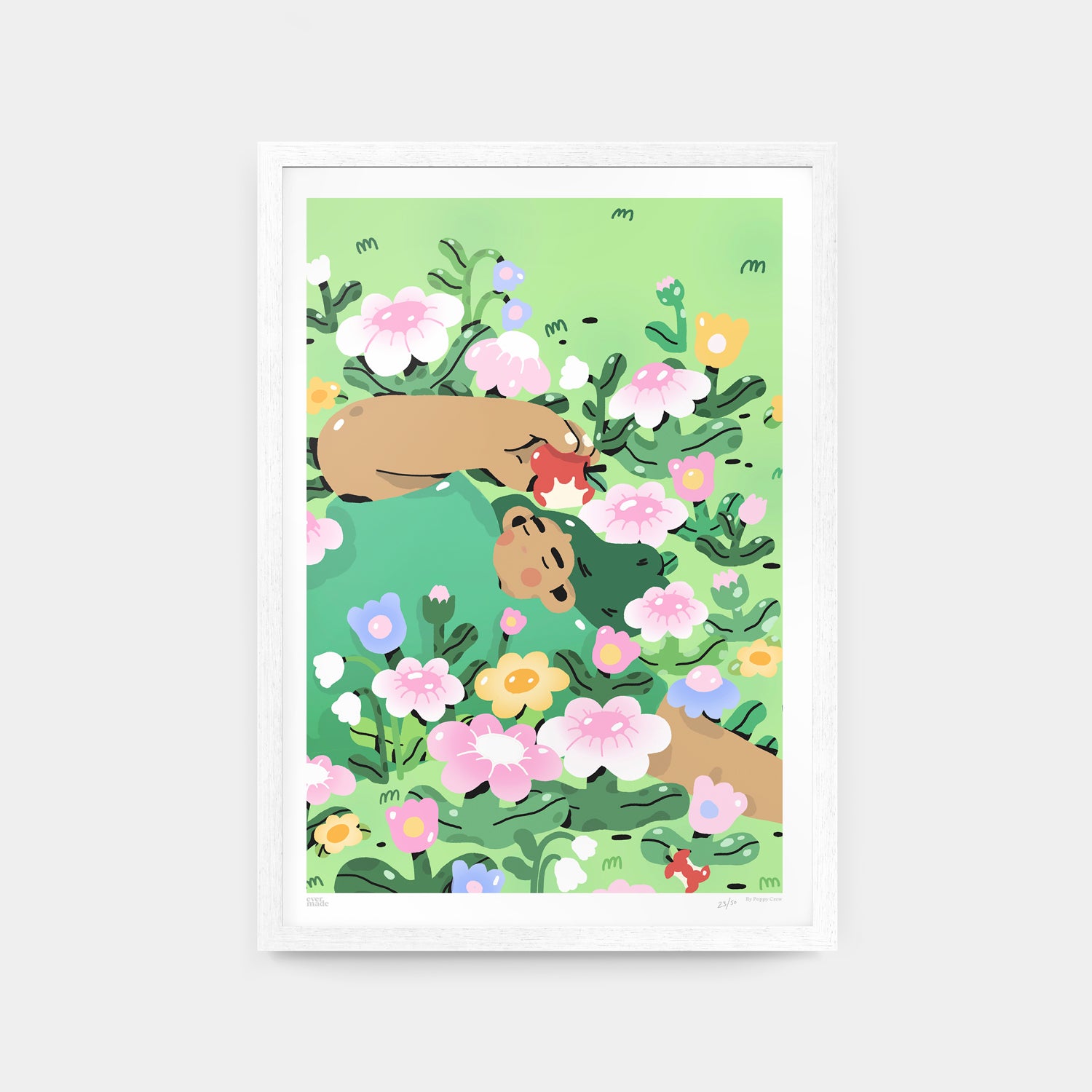 Playful Downtime by Poppy Crew
For this collection, illustrator Poppy Crew embraces the "sunnier, happier days" that helped her get through colder months spent in lockdown.

"For such a long time the only thing we could actually do was to go outside and be around nature to get some sort of escape, which I think helped me start to notice and appreciate the smaller things, more than I maybe did before. This new appreciation of the smaller things made me want to create my prints around this too, things that bring joy like flowers, fresh fruit, being around bugs and nature. Appreciating the good moments and small beautiful things."
Printed using an archival Giclée method on 240 gsm matt paper.

Available in 3 sizes:
A3 Limited edition of 50.
A2 Limited edition of 50.
A1 Limited edition of 5. A1s are signed by the artist. 

Framing options available in Solid Oak, Black and White. Glazed with a crystal clear shatter resistant acrylic (PMMA) for safety.
Artist: Poppy Crew
Meet the artist
Poppy Crew
Poppy Crew is an illustrator making soft, friendly and familiar work to portray a sense of calm.
Artist Interview
Playful Downtime