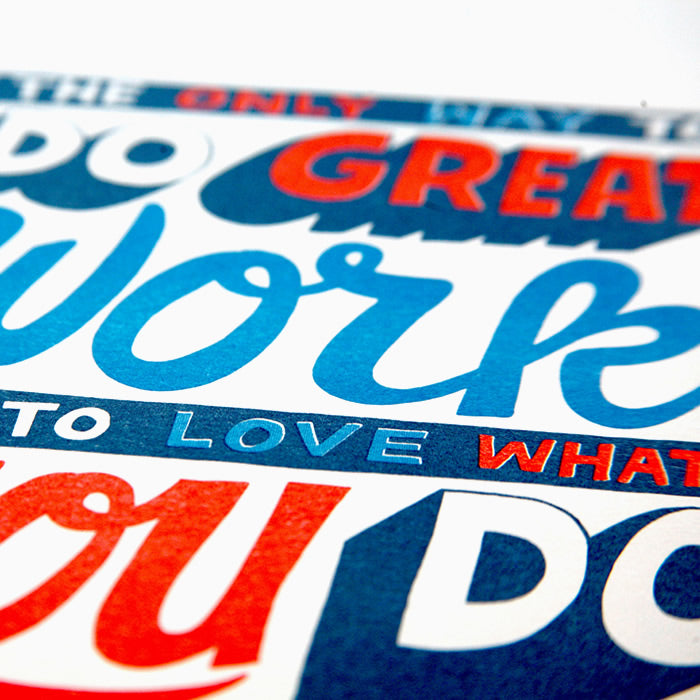 By Chris Piascik
This A4 print would make a great addition to any work space.
Size: A4 (28cm x 21cm)
Details: This is a Risograph print, meaning that every print is unique in a subtle way, the process results in vibrant colours which pack more of a punch than a normal digital print process.
Other Steve Jobs quotes are also available on Evermade.
Artist: Chris Piascik
Love What You Do