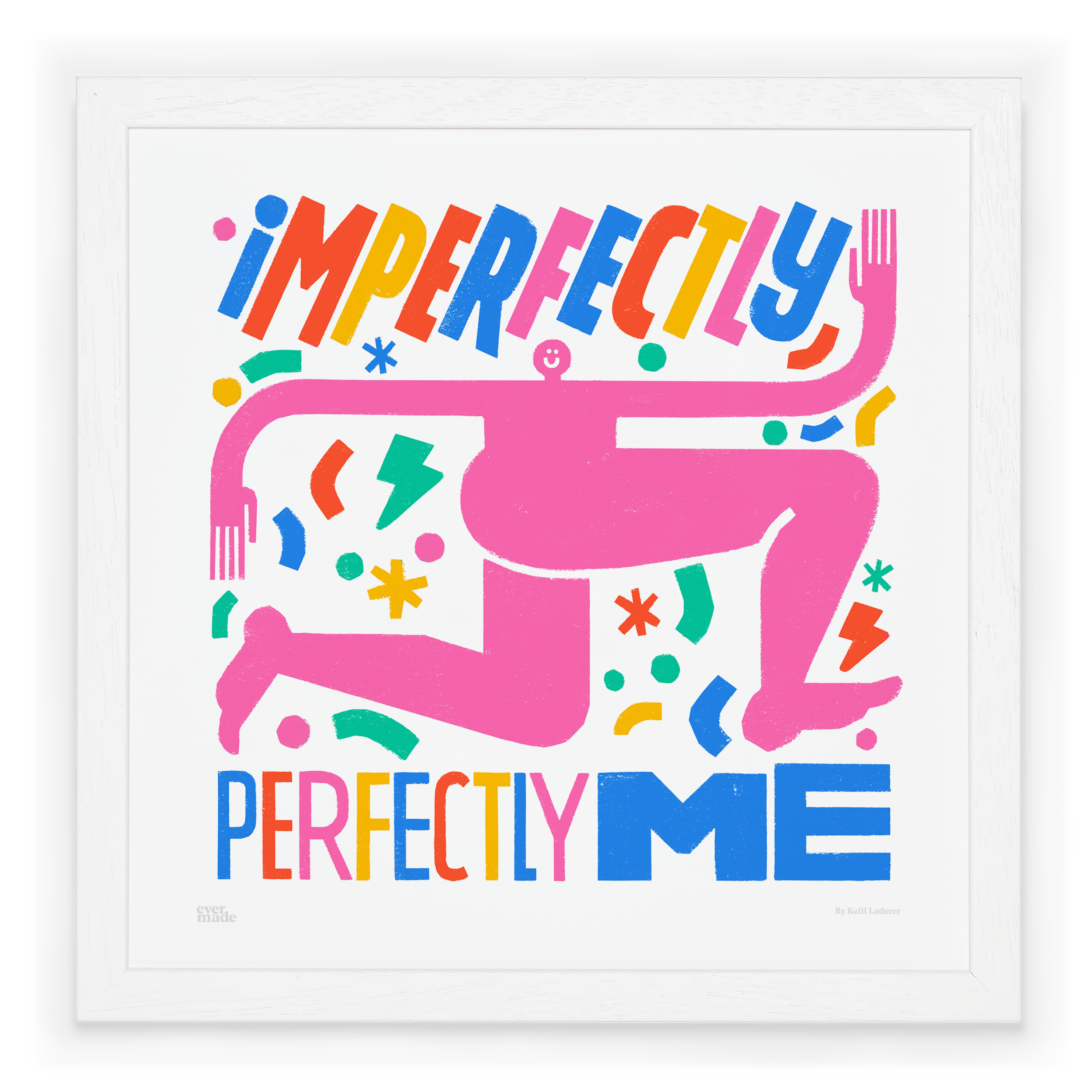 Imperfectly Perfectly Me by Kelli Laderer
Limited edition; only 50 ever made.
Size: 13" x 13" / 33cm x 33cm

Exclusive to the Evermade Editions 'A Decade of Change' collection.

Printed using an archival Giclée method on 240 gsm matt paper.
'This illustration is about embracing yourself fully despite what the world thinks is 'imperfect' about you. It's about finding strength in your imperfections, in vulnerability, in order to nurture your self-worth, self-love, and mental health. The print collection is about a decade of change, and I believe an amazing change would be a world full of individuals feeling free embracing themselves instead of getting trapped trying to be society's idea of 'perfect.''
Kelli is a hand-lettering and illustrating artist creating work that encourages self-worth, embraces individuality and prioritises mental wellbeing. With the belief that sharing personal stories has the power to help those in similar situations, Kelli's art follows her journey of 'figuring out life, finding purpose and passion, and discovering what the heck equals happiness'.
Framing Options
Each of our prints are available framed, making them the ideal gift to friends, family or yourself! Read about our framing options here.
Glazed with a crystal clear shatter resistant acrylic (PMMA) for safety.


Artist: Kelli Laderer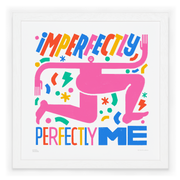 Imperfectly Perfectly Me