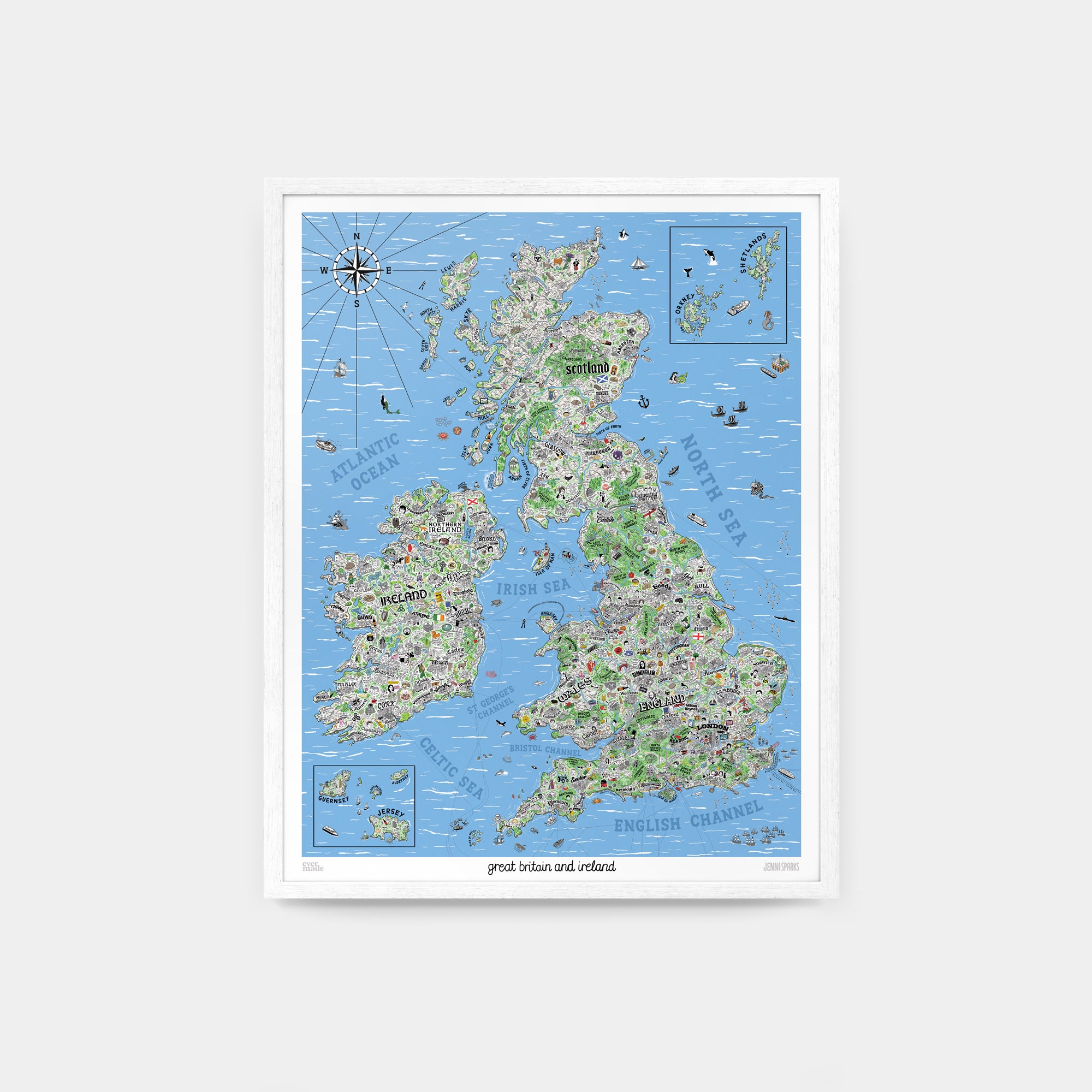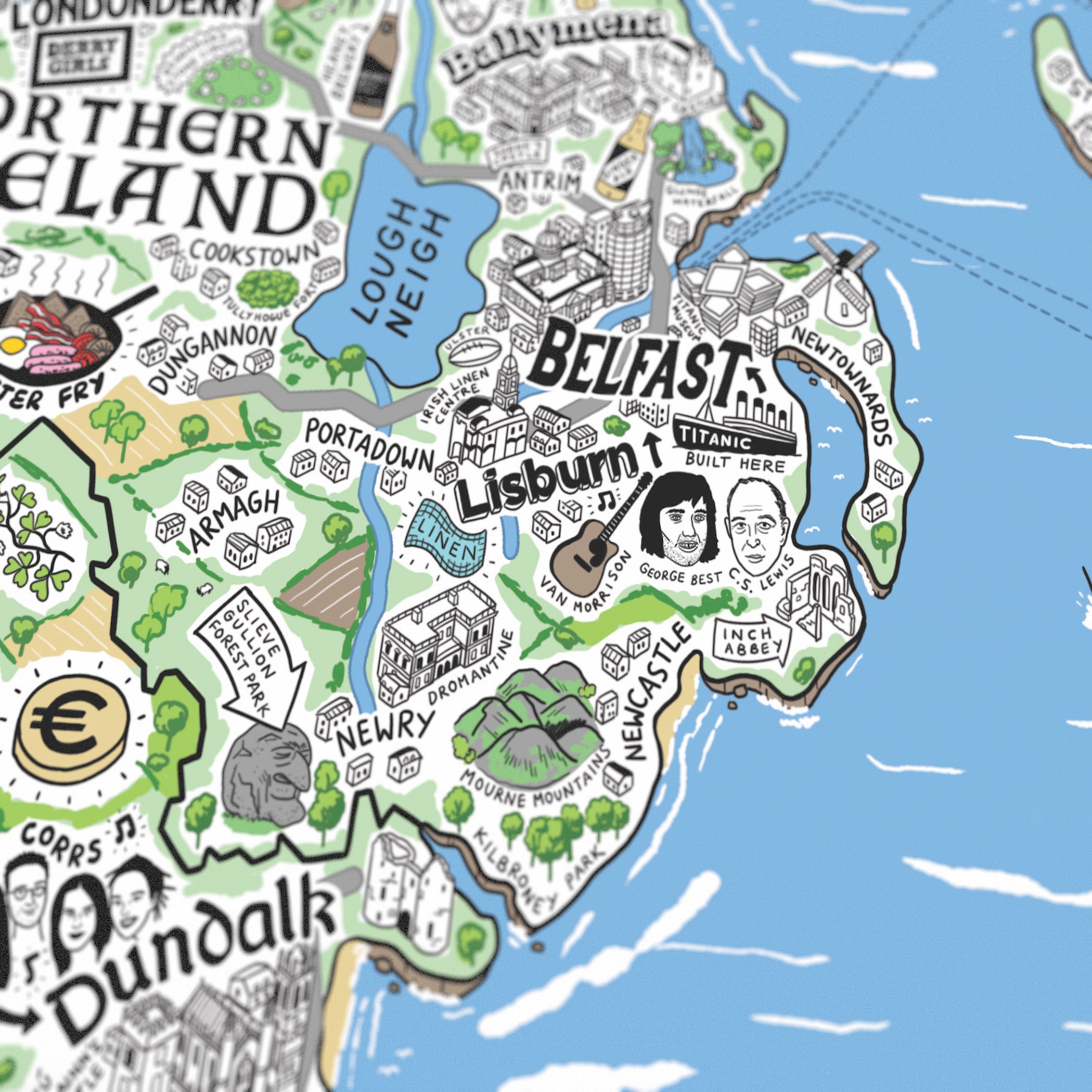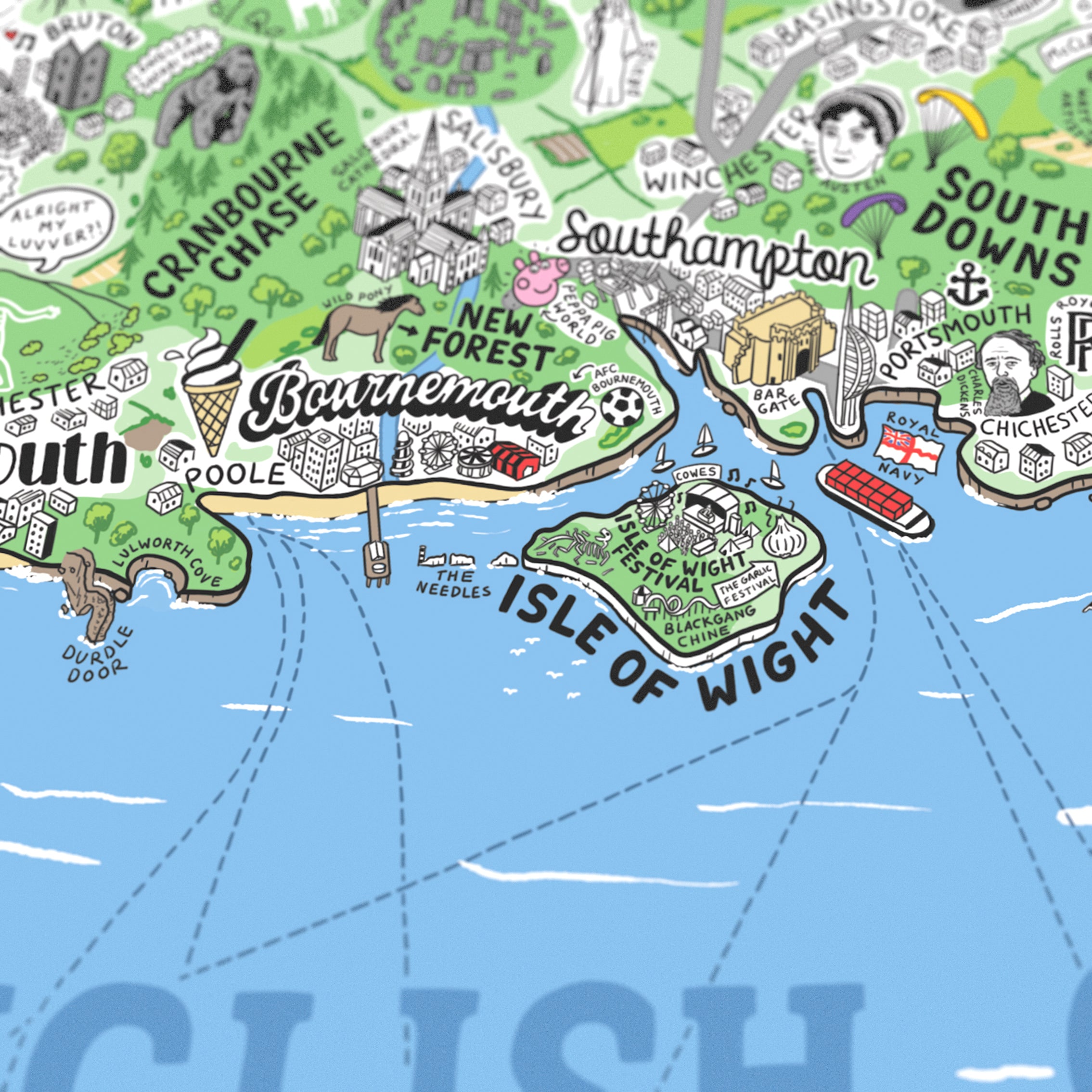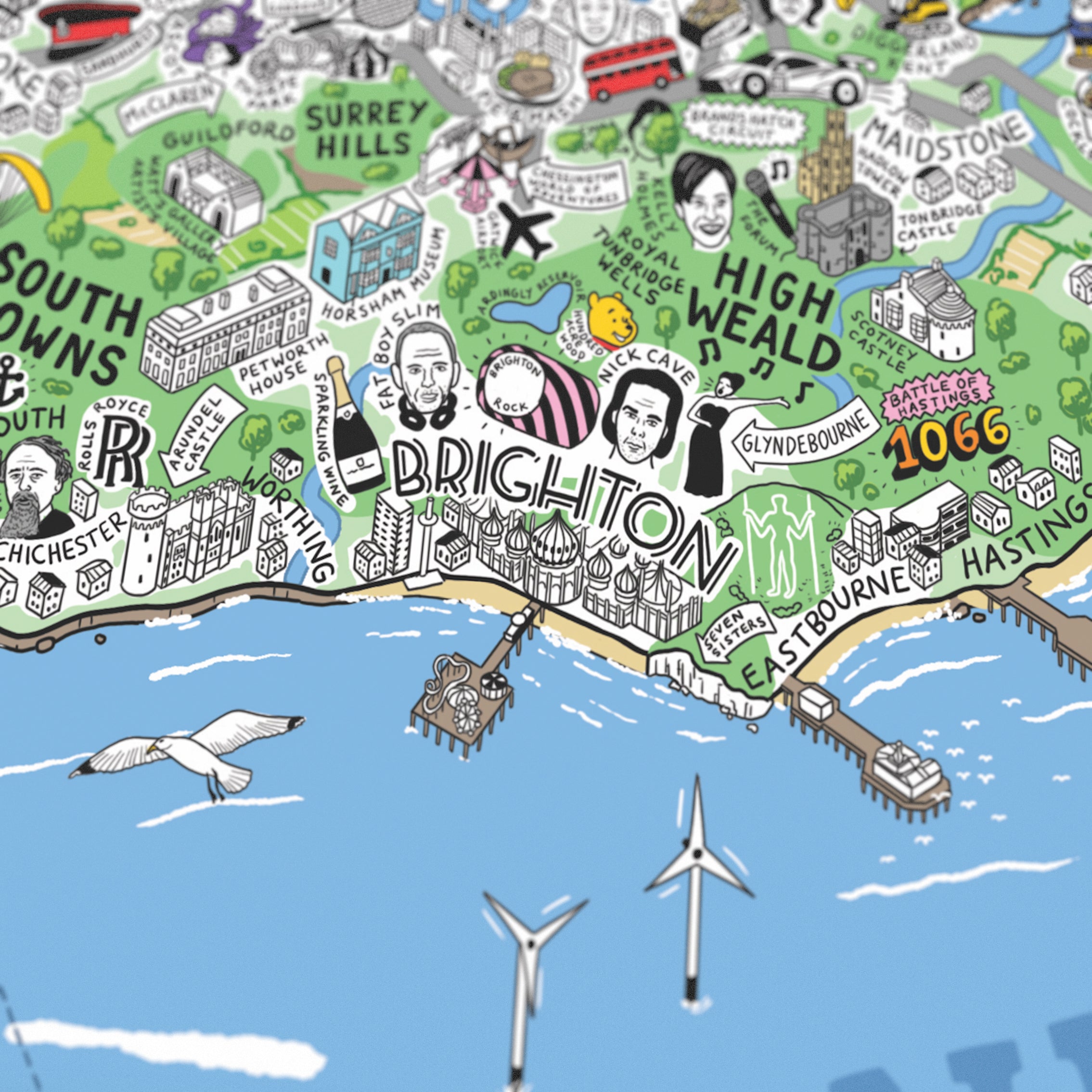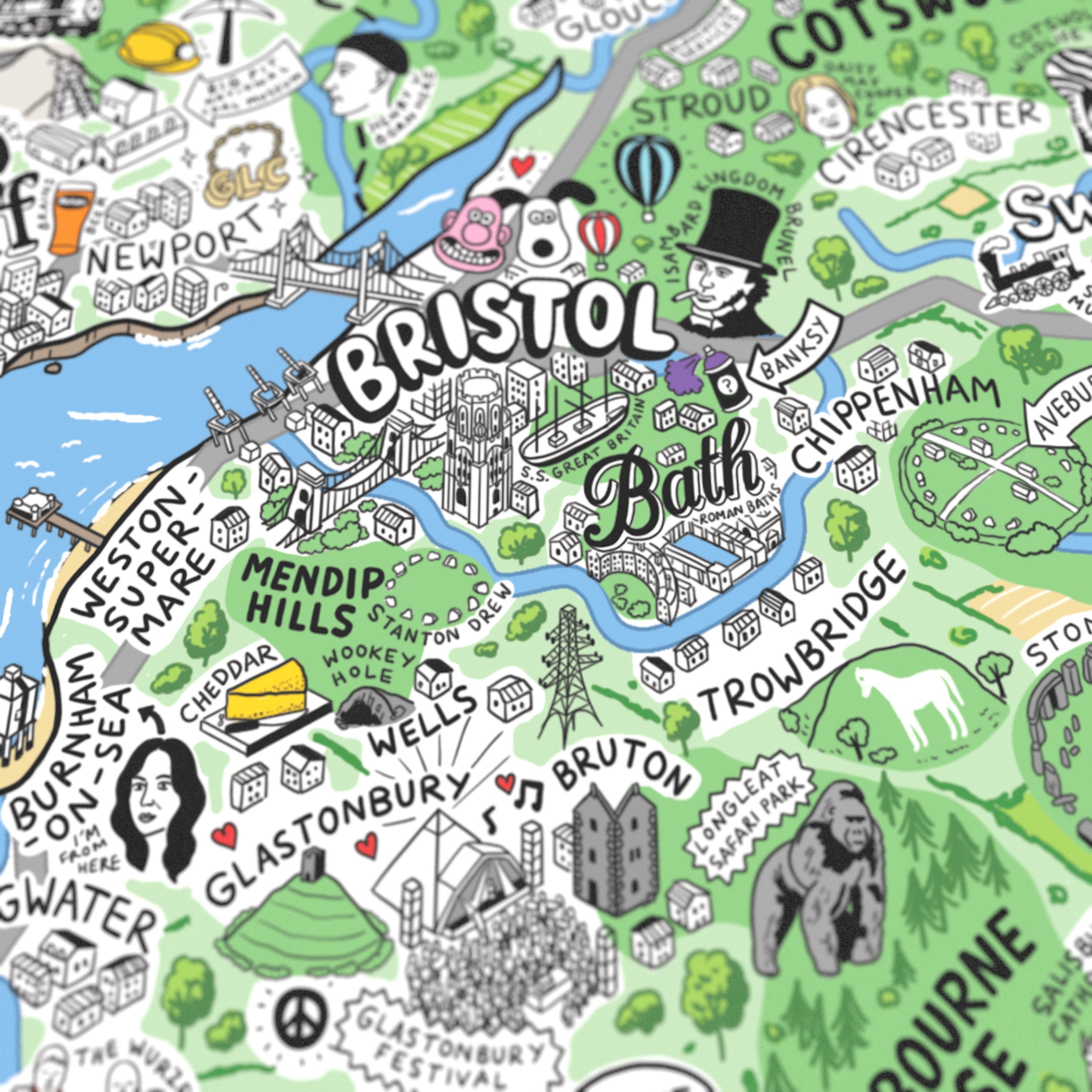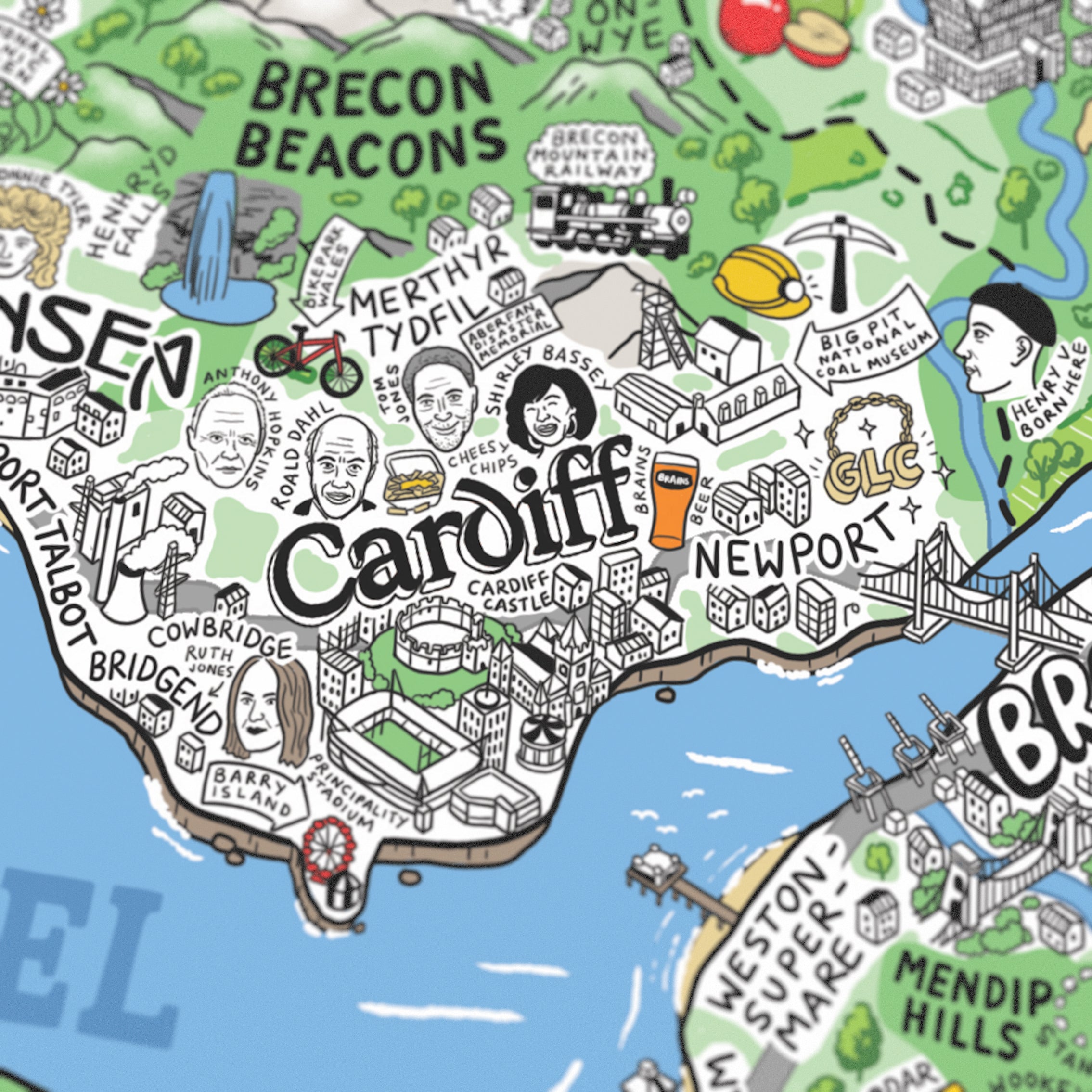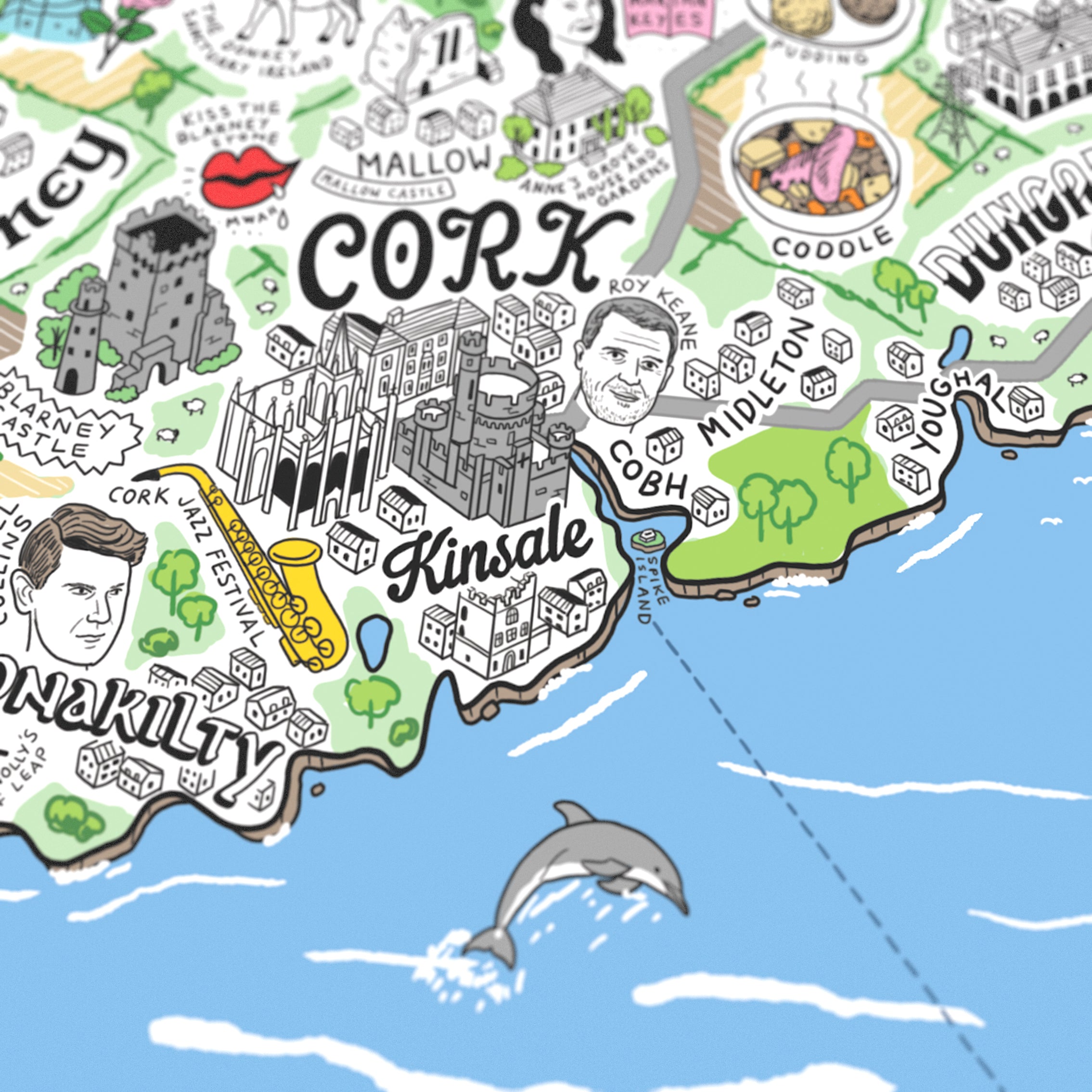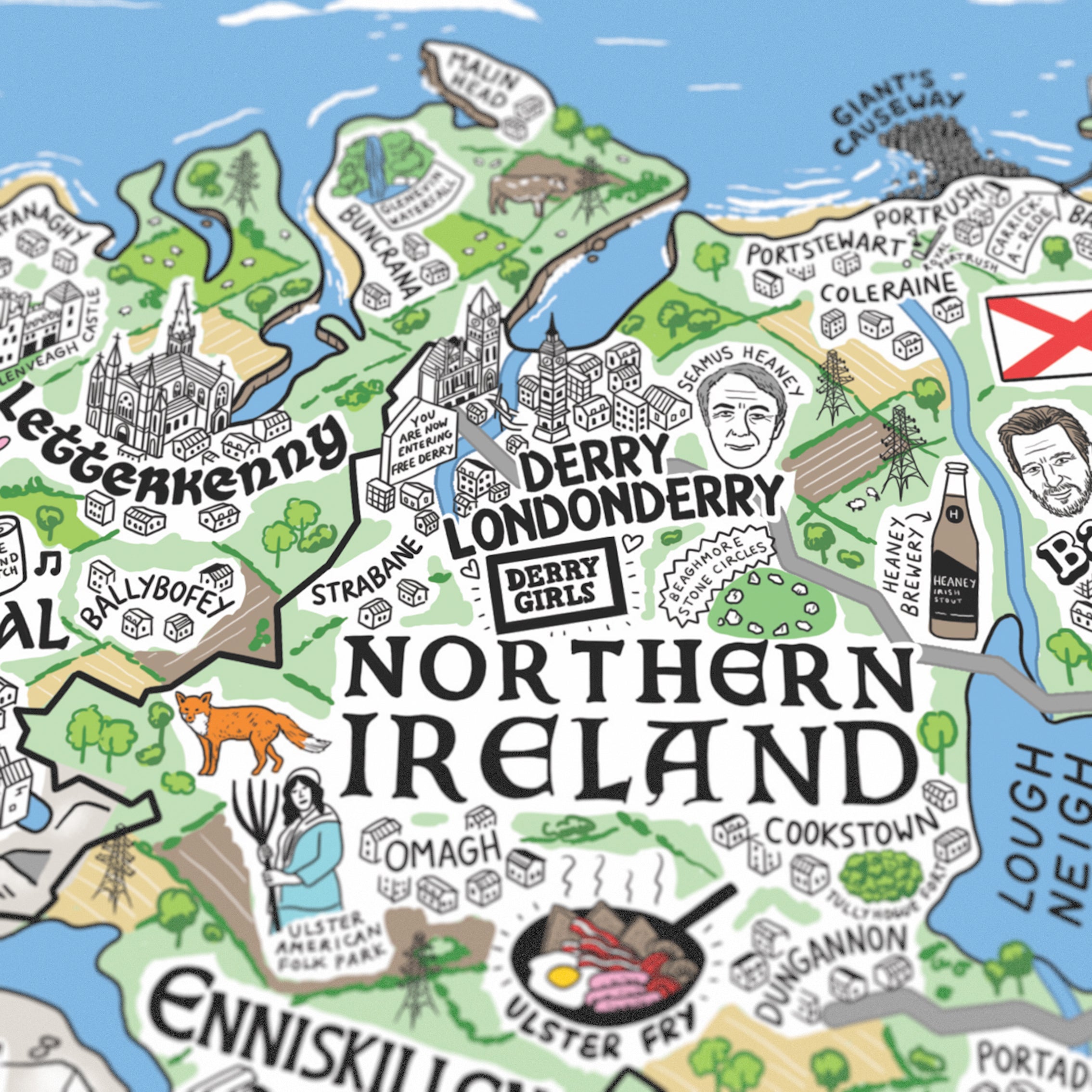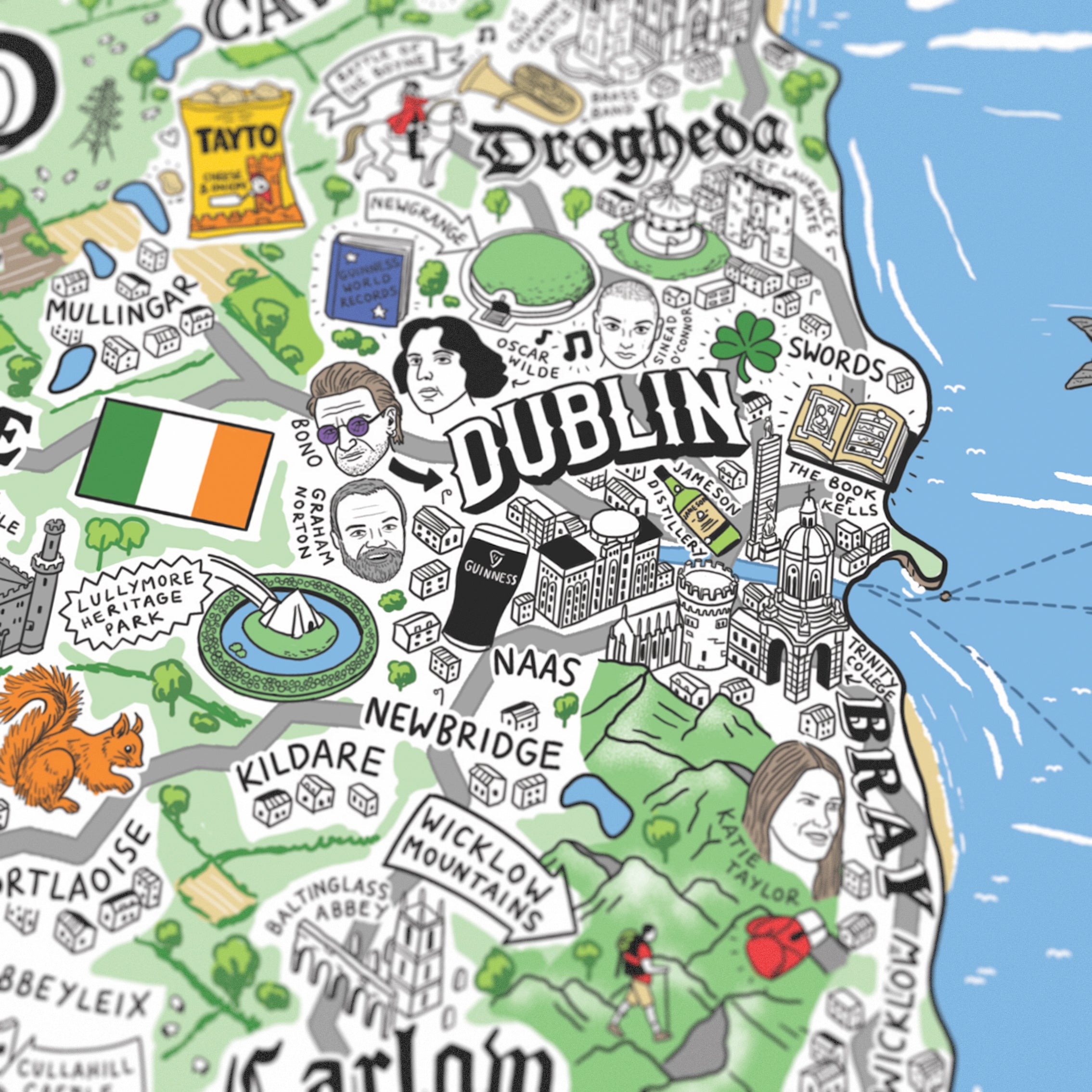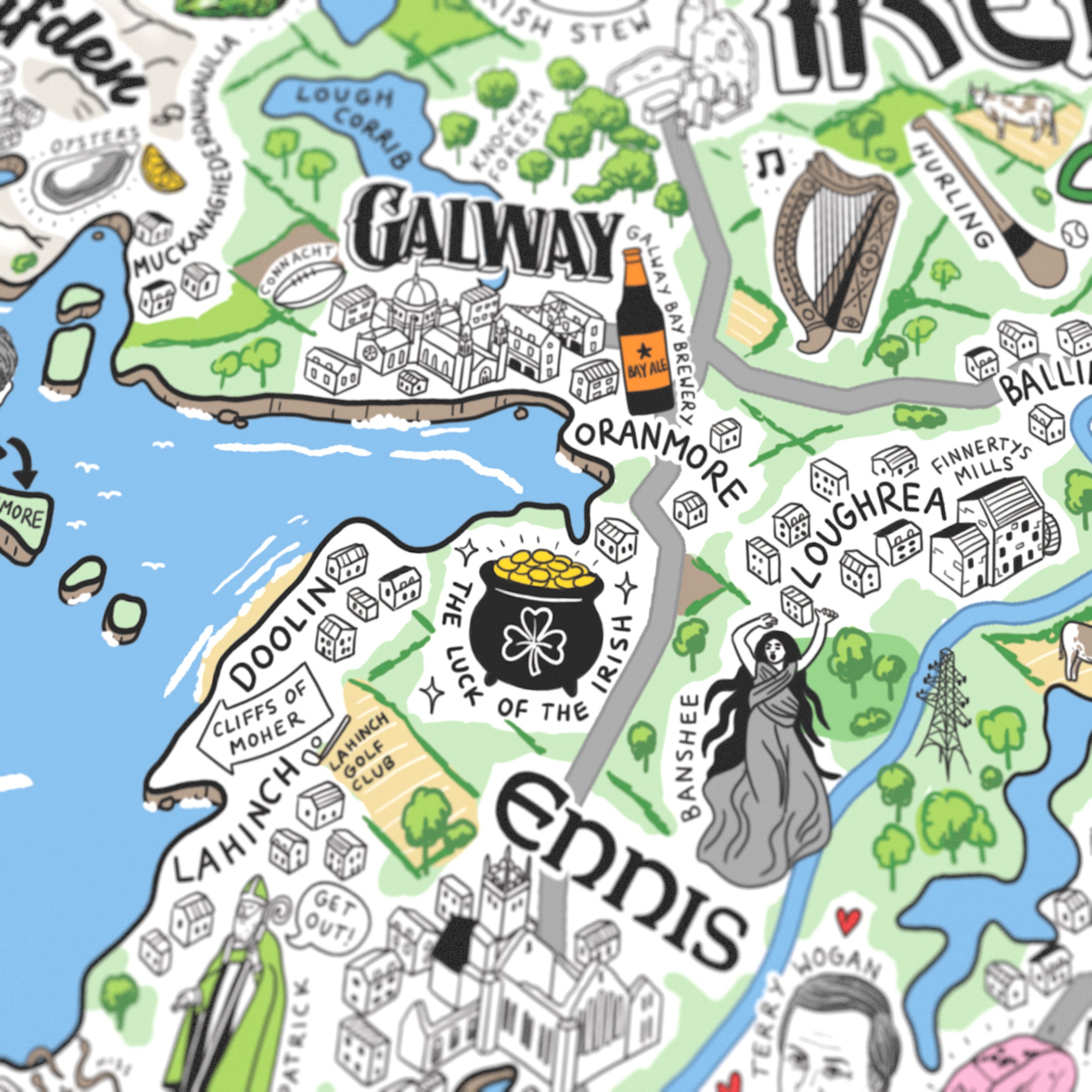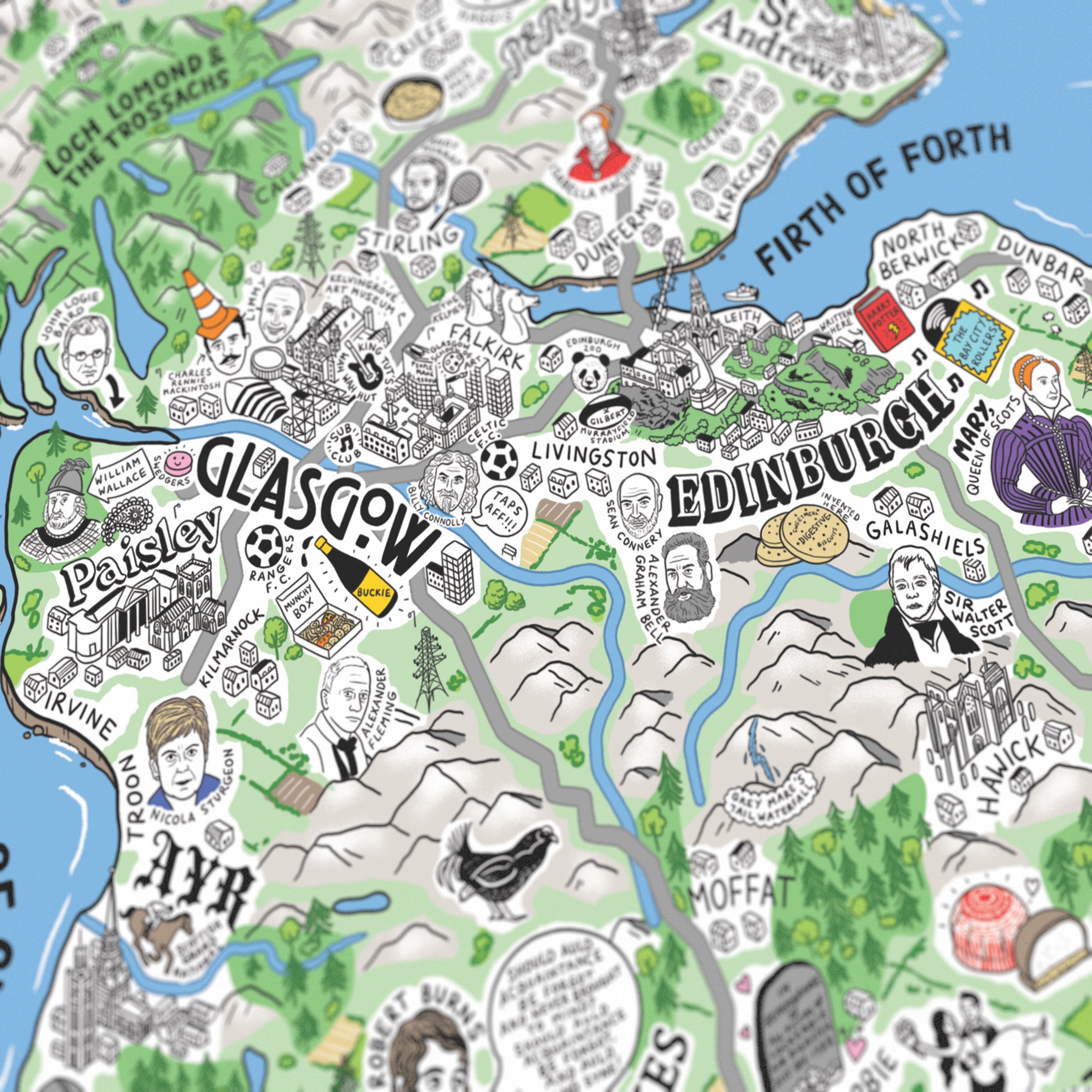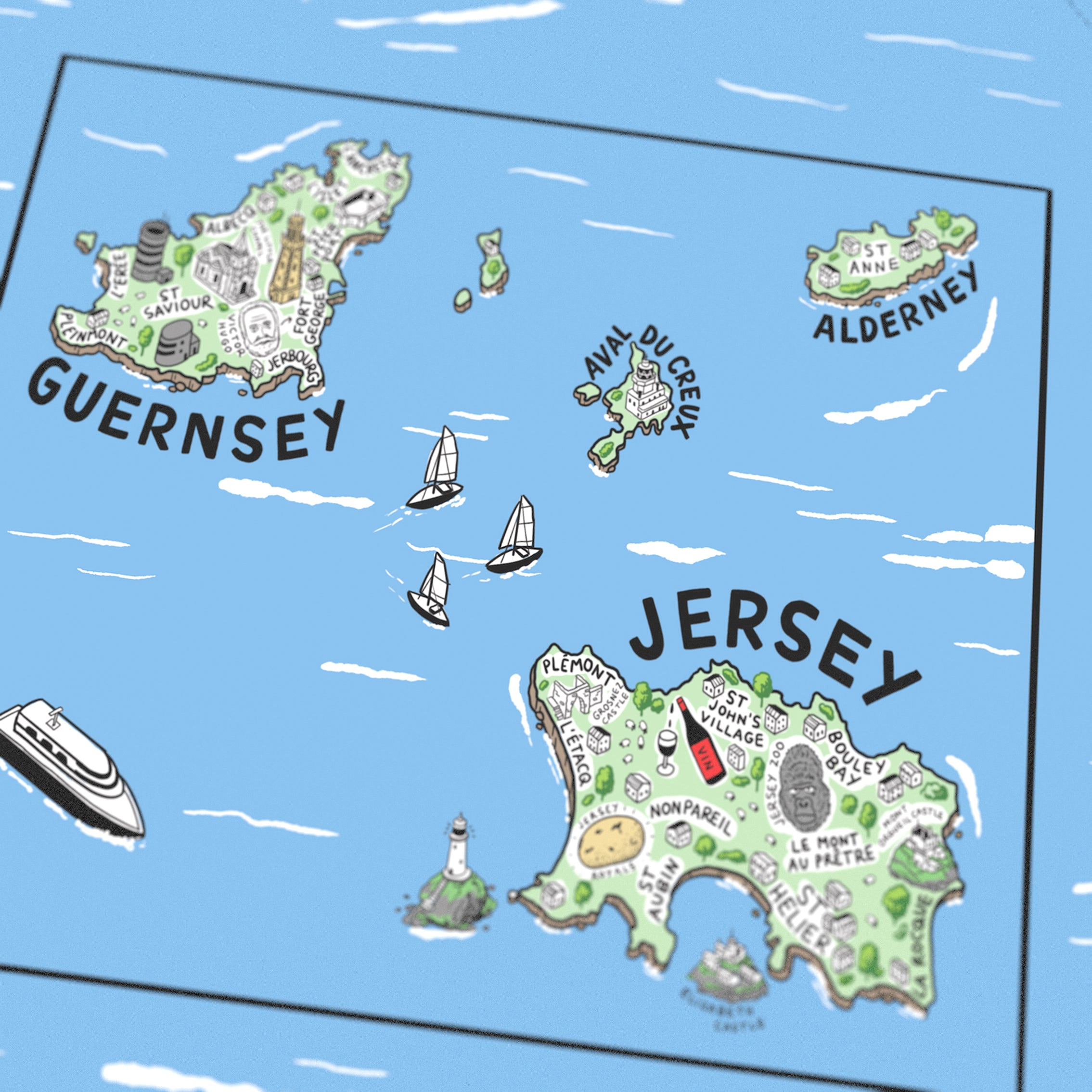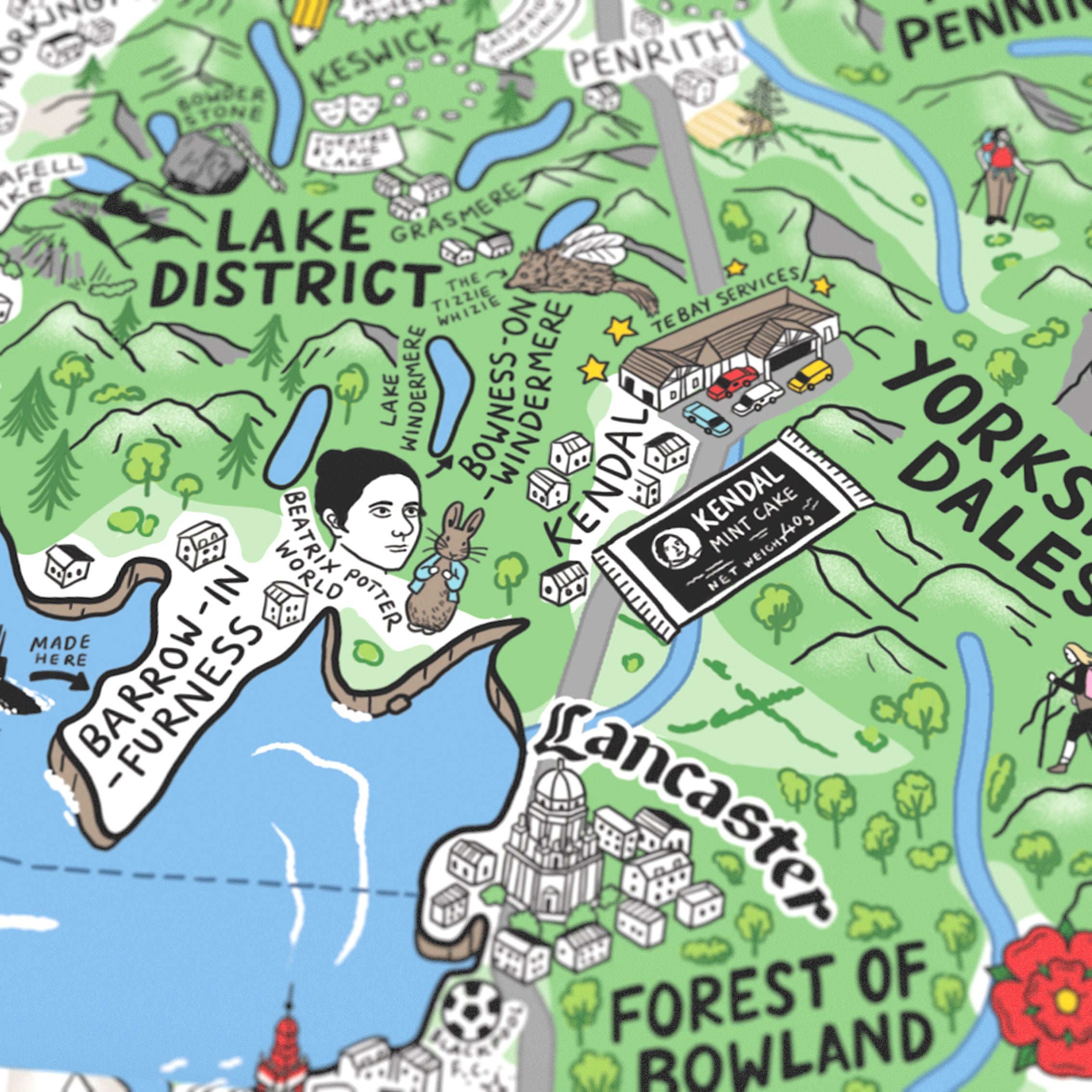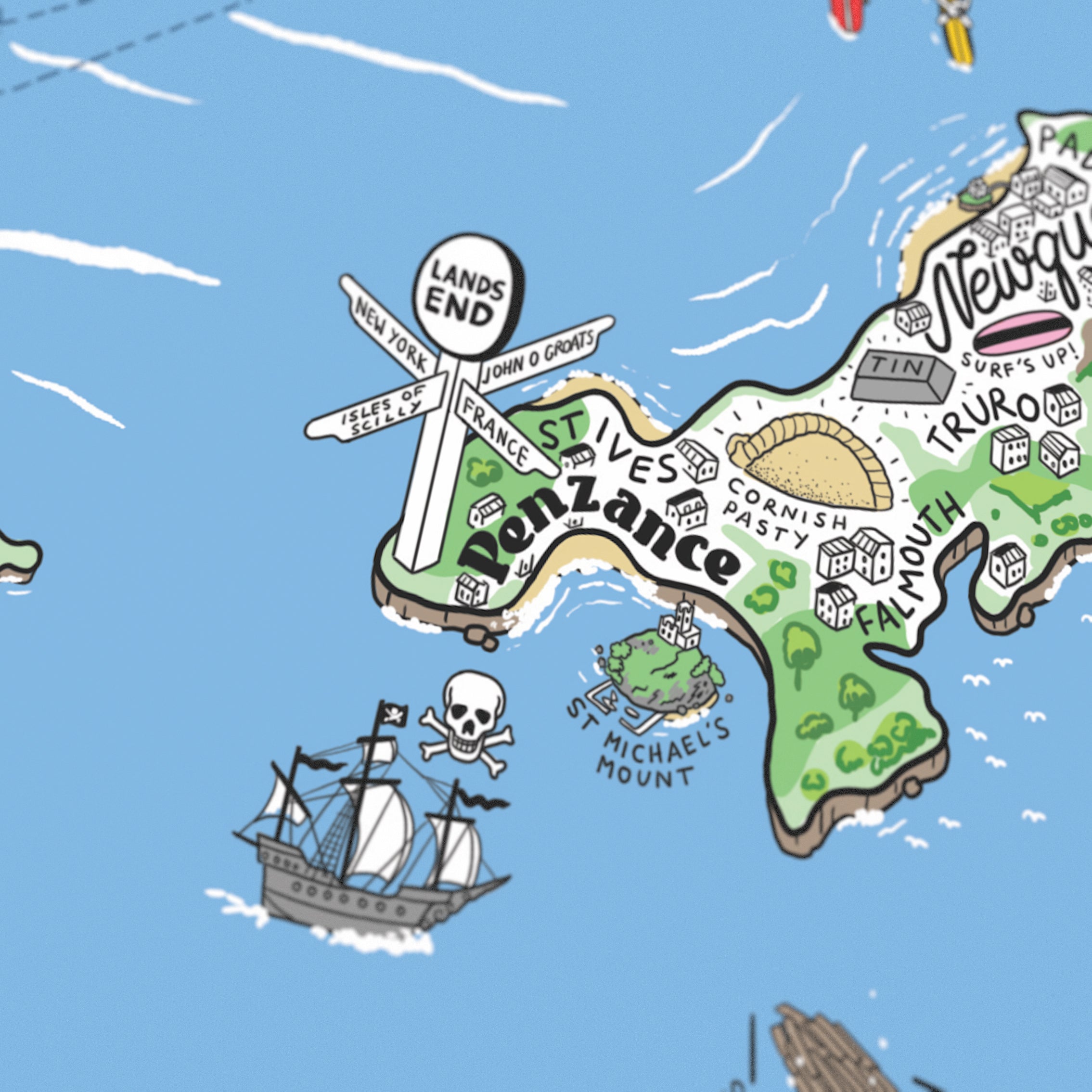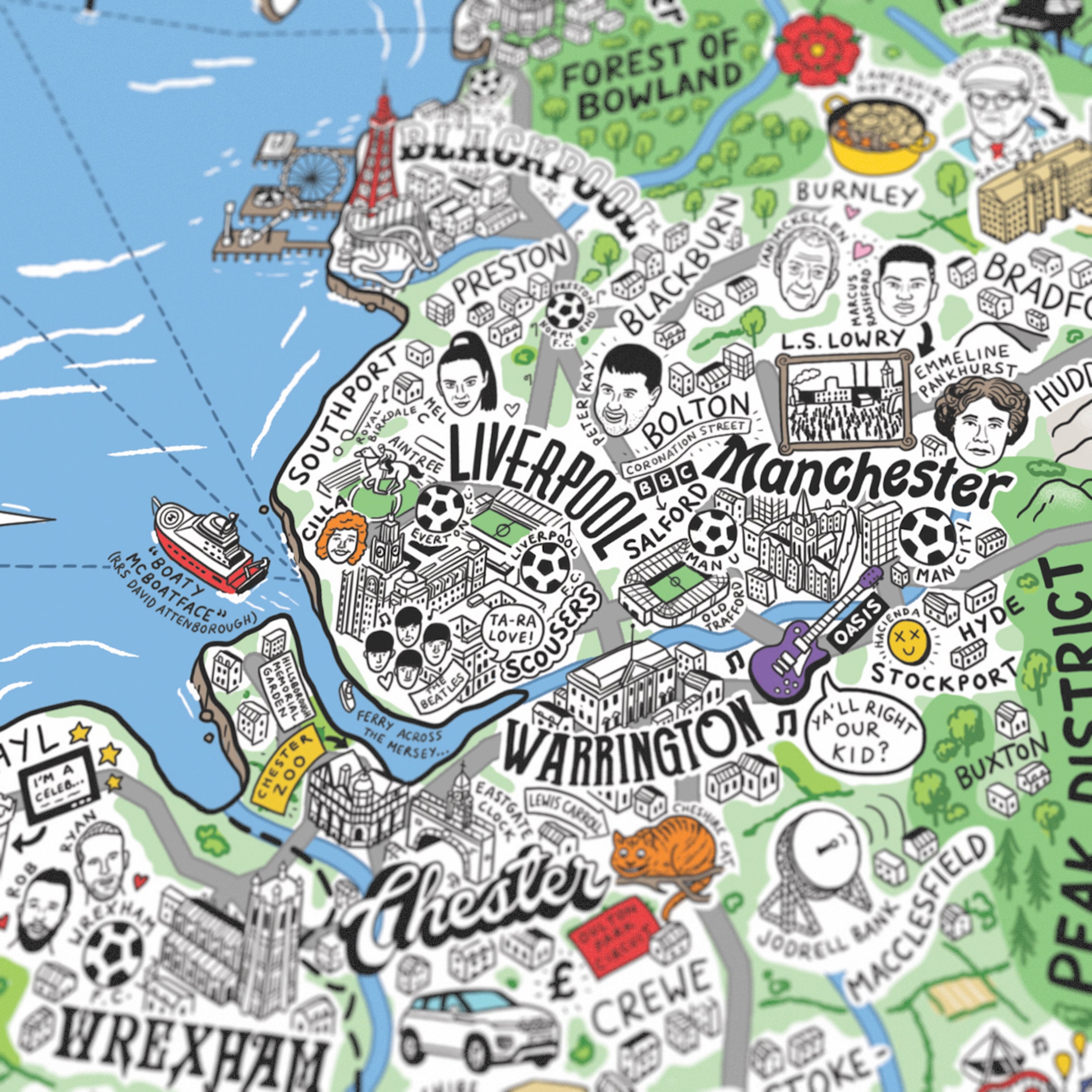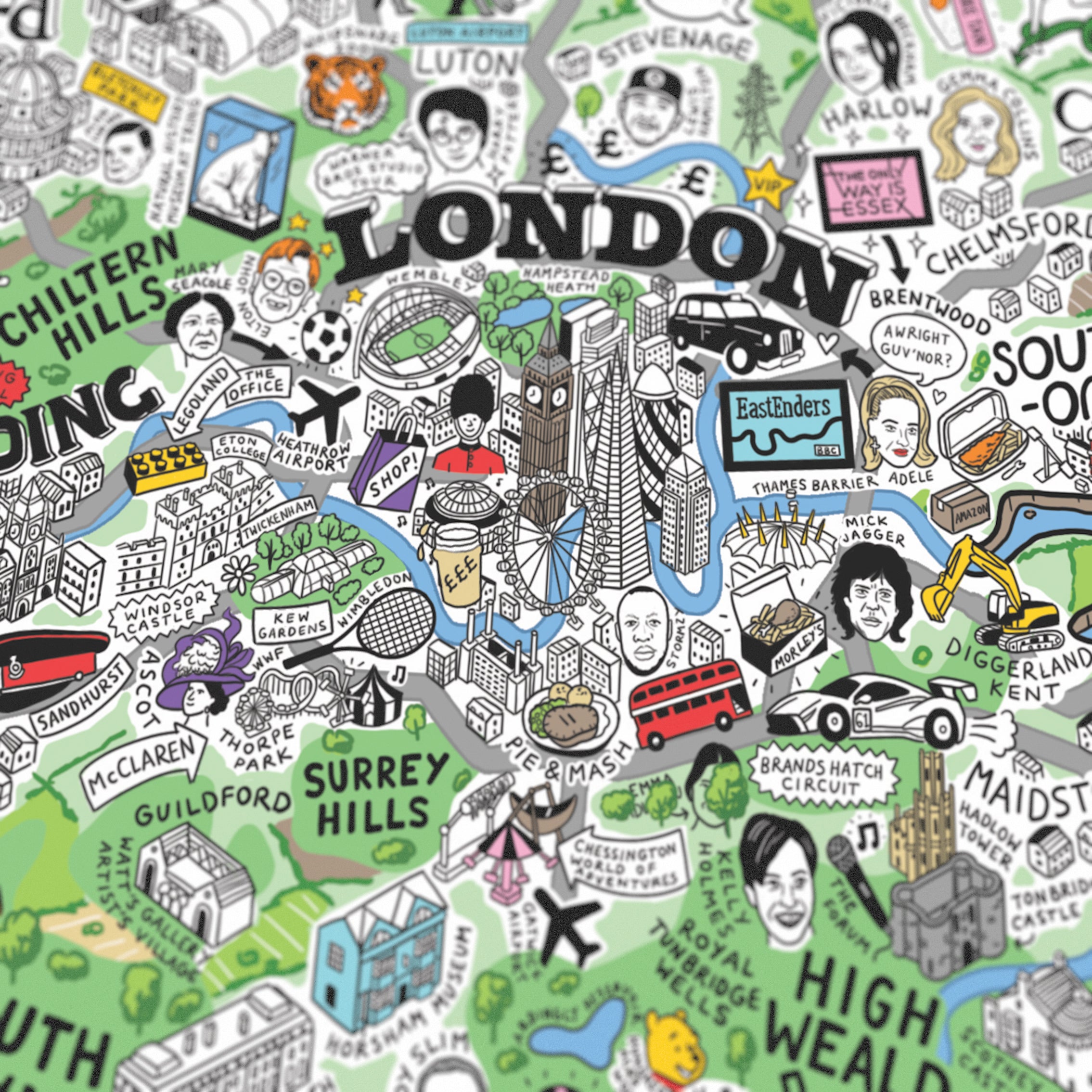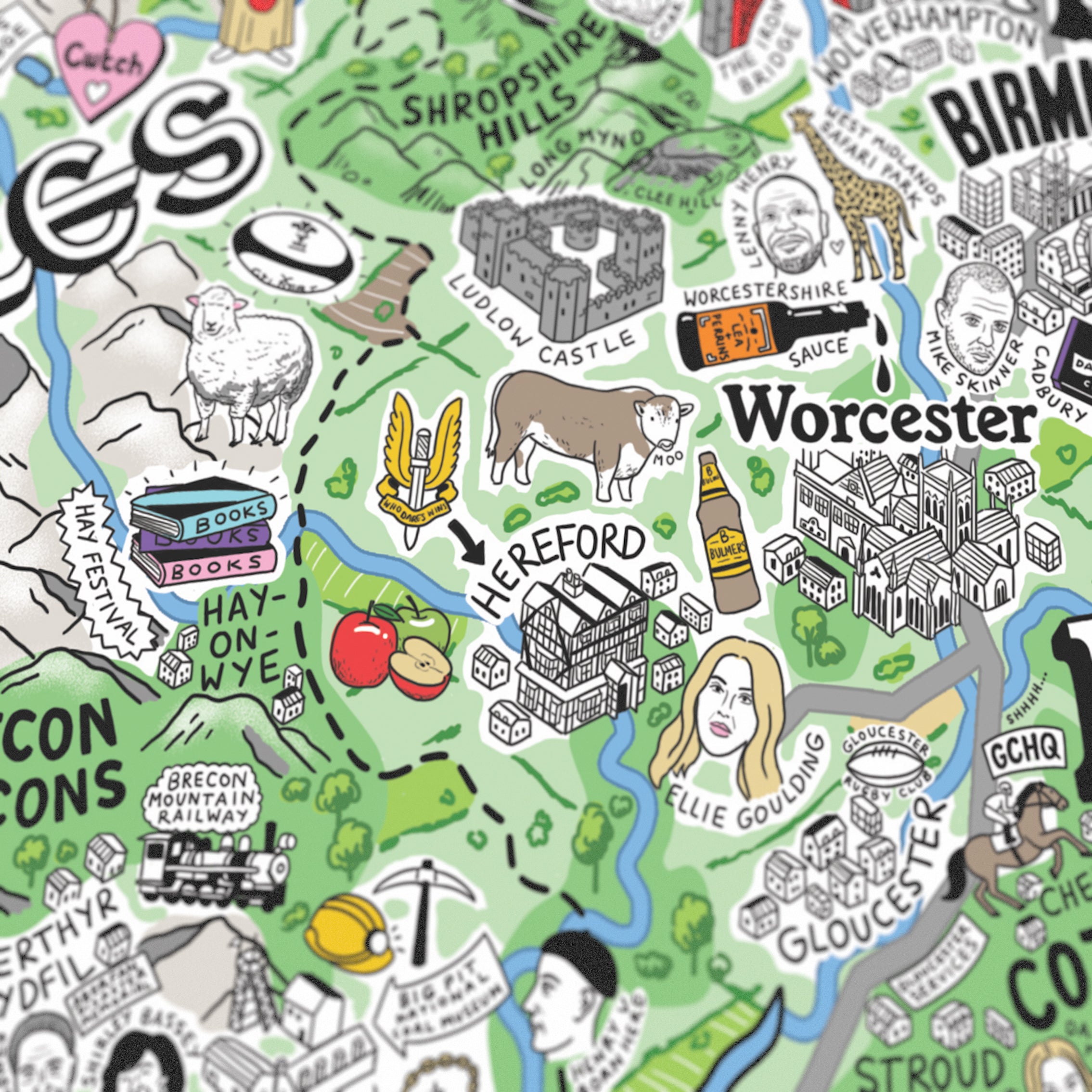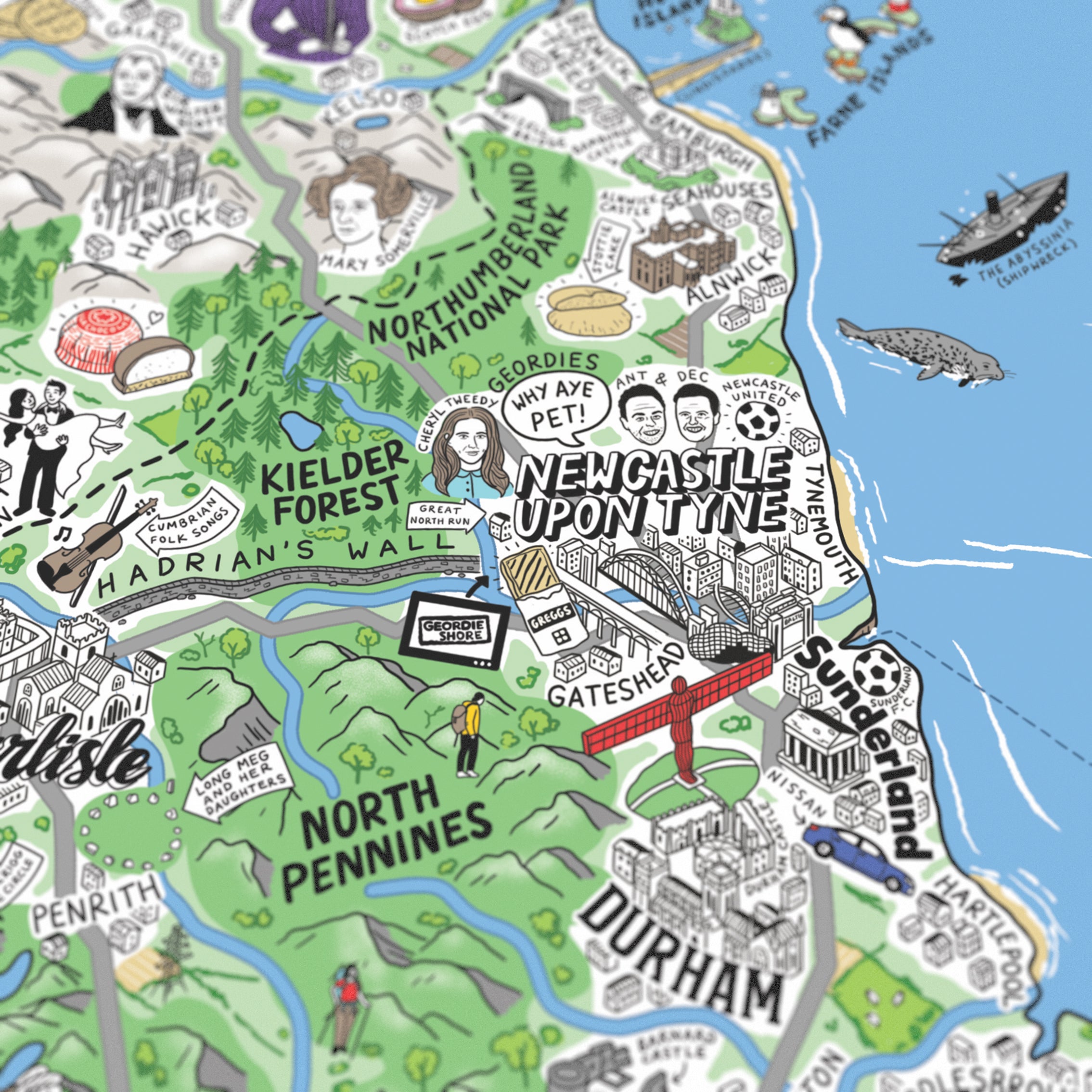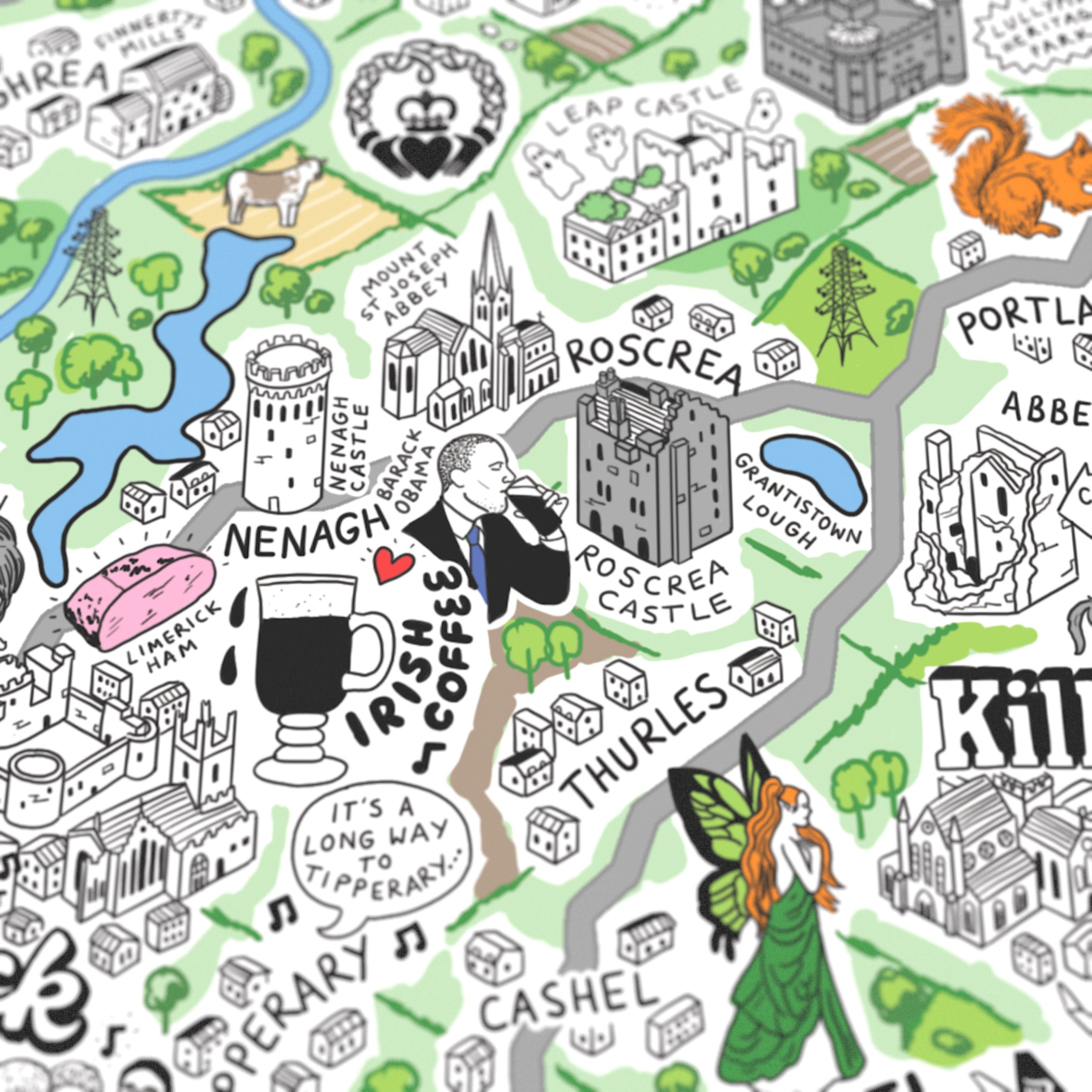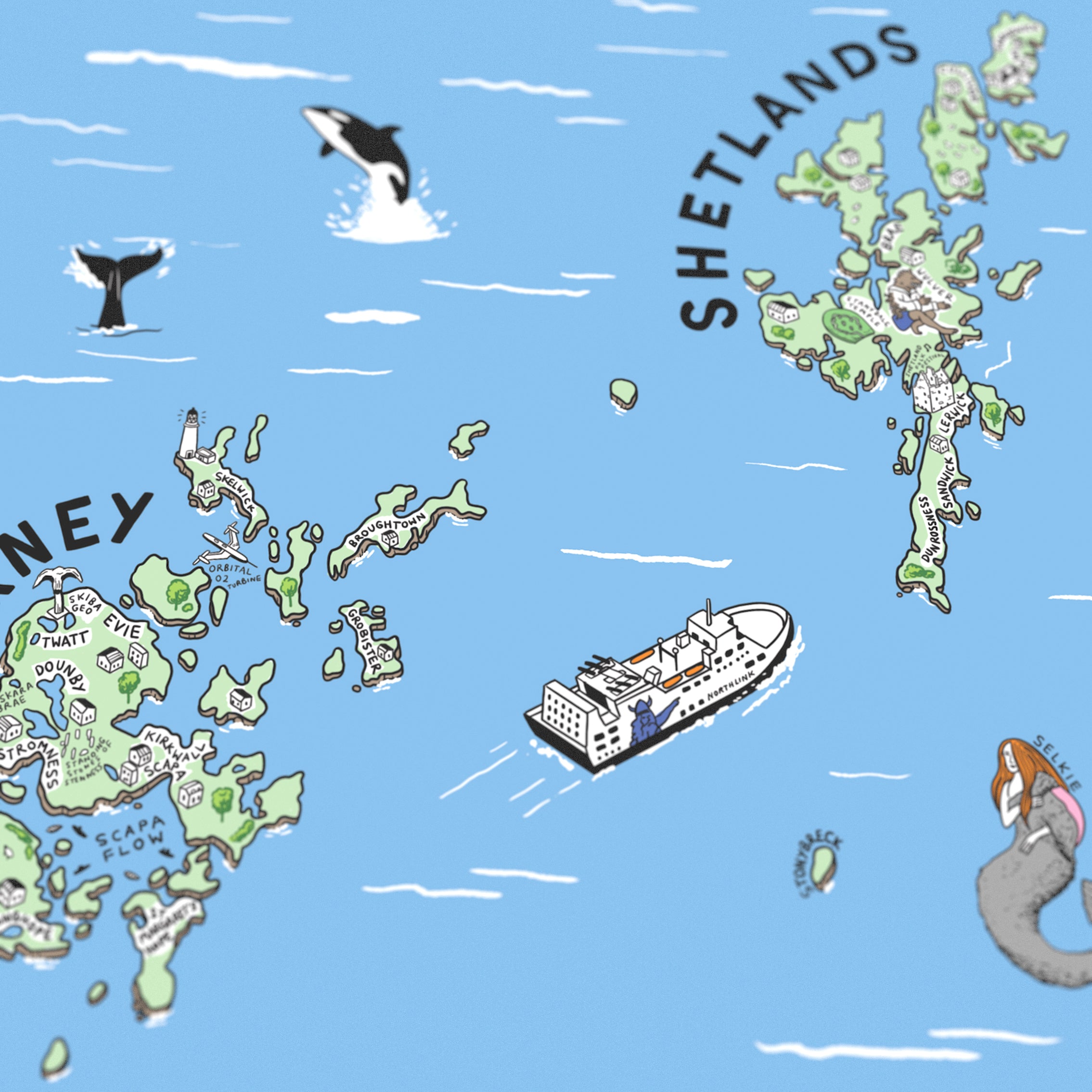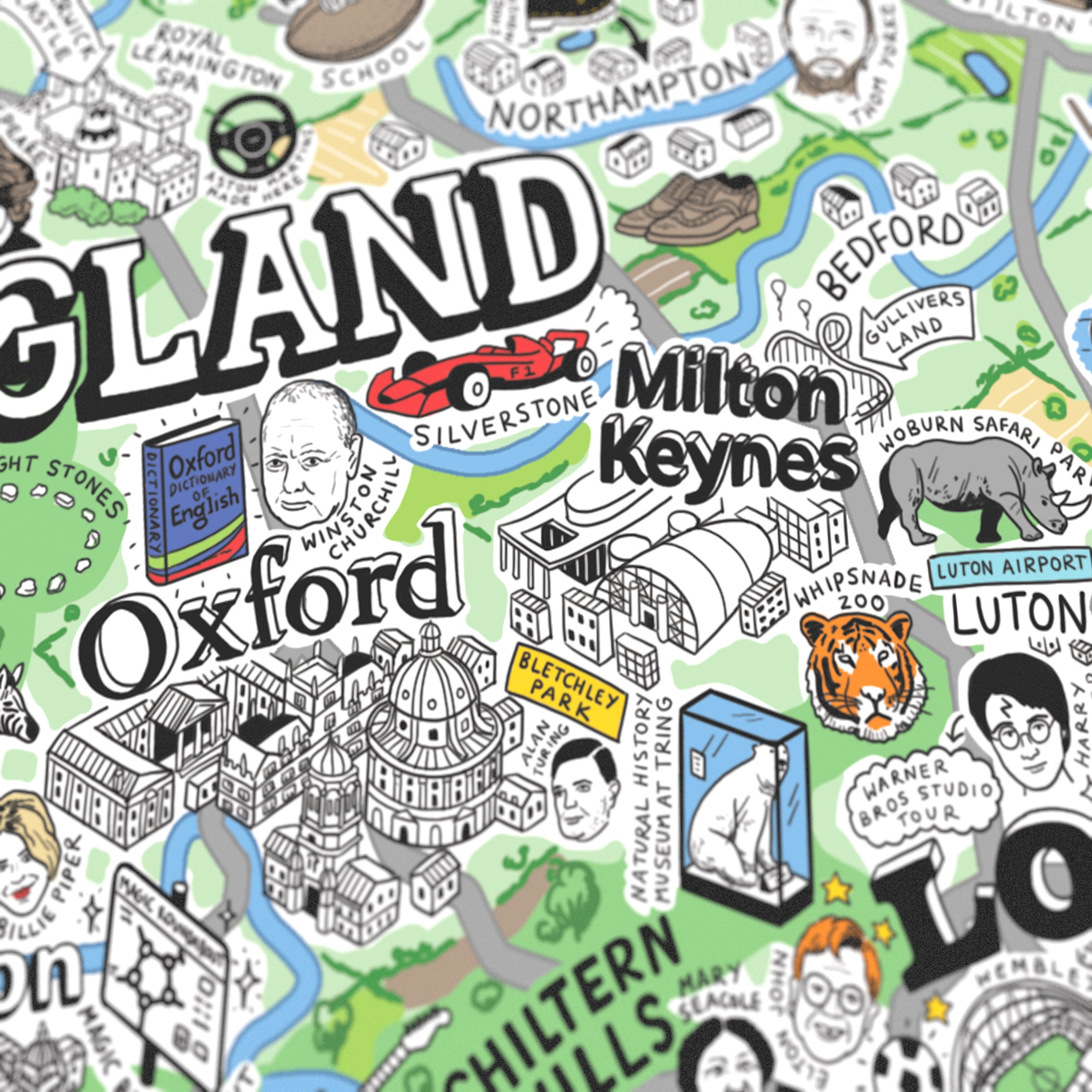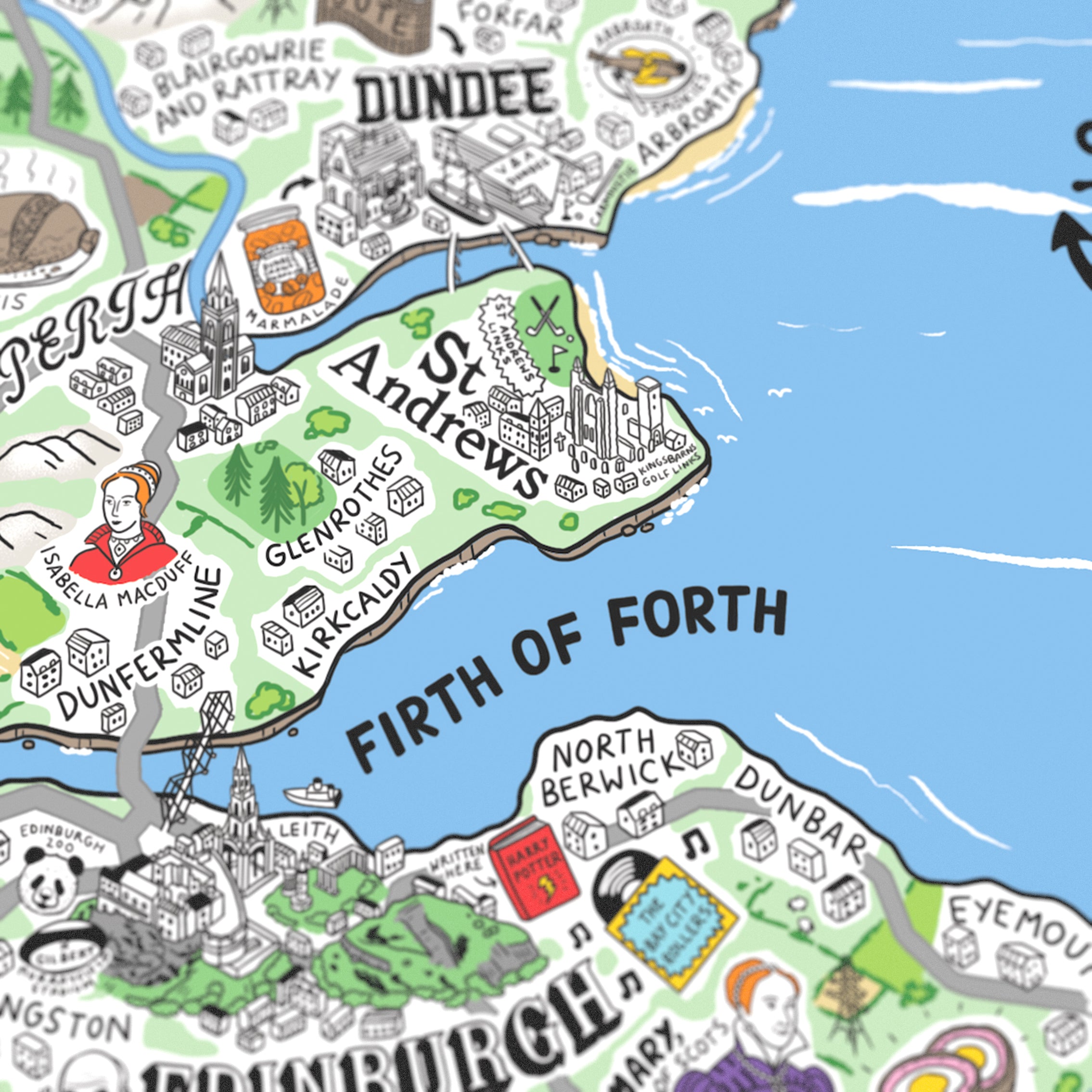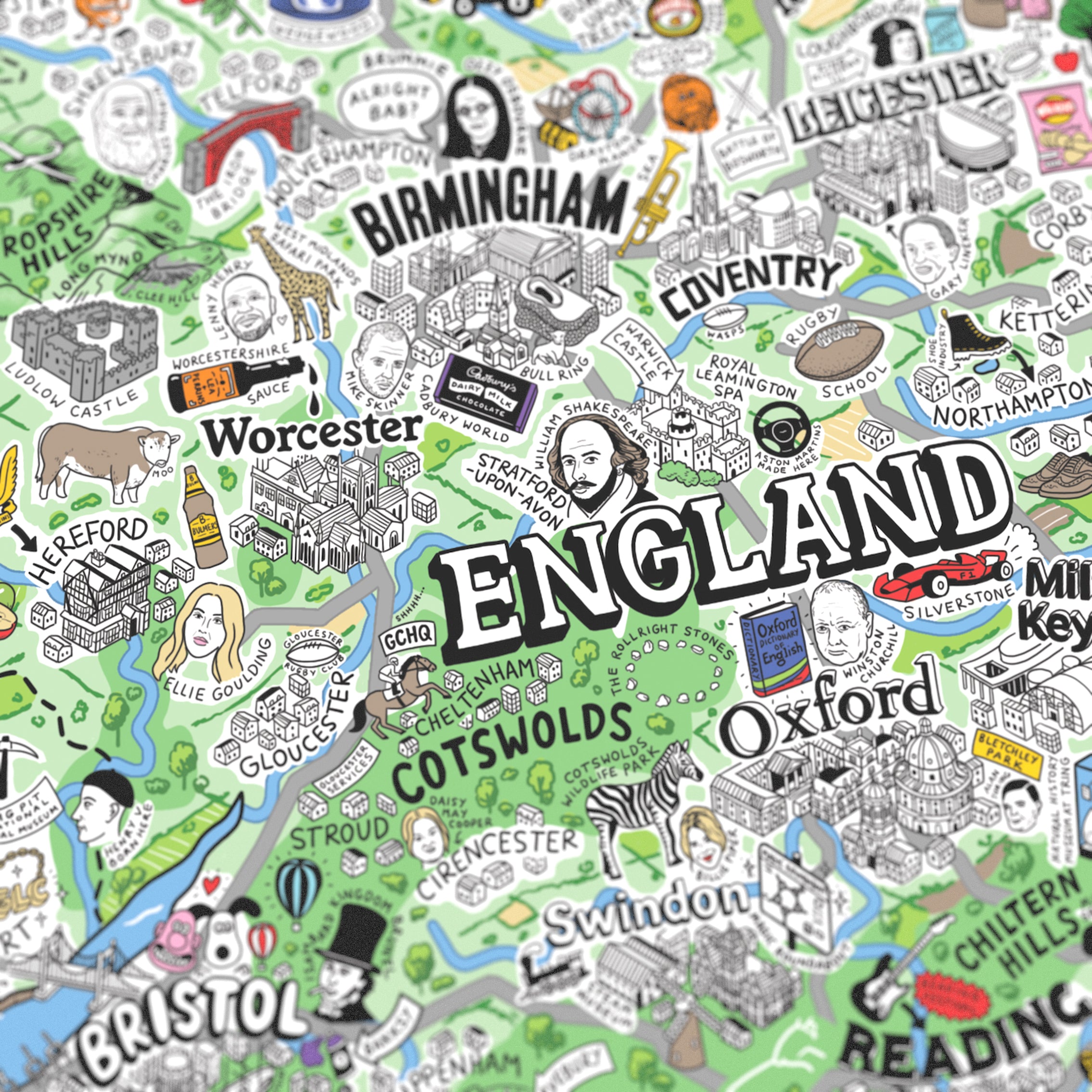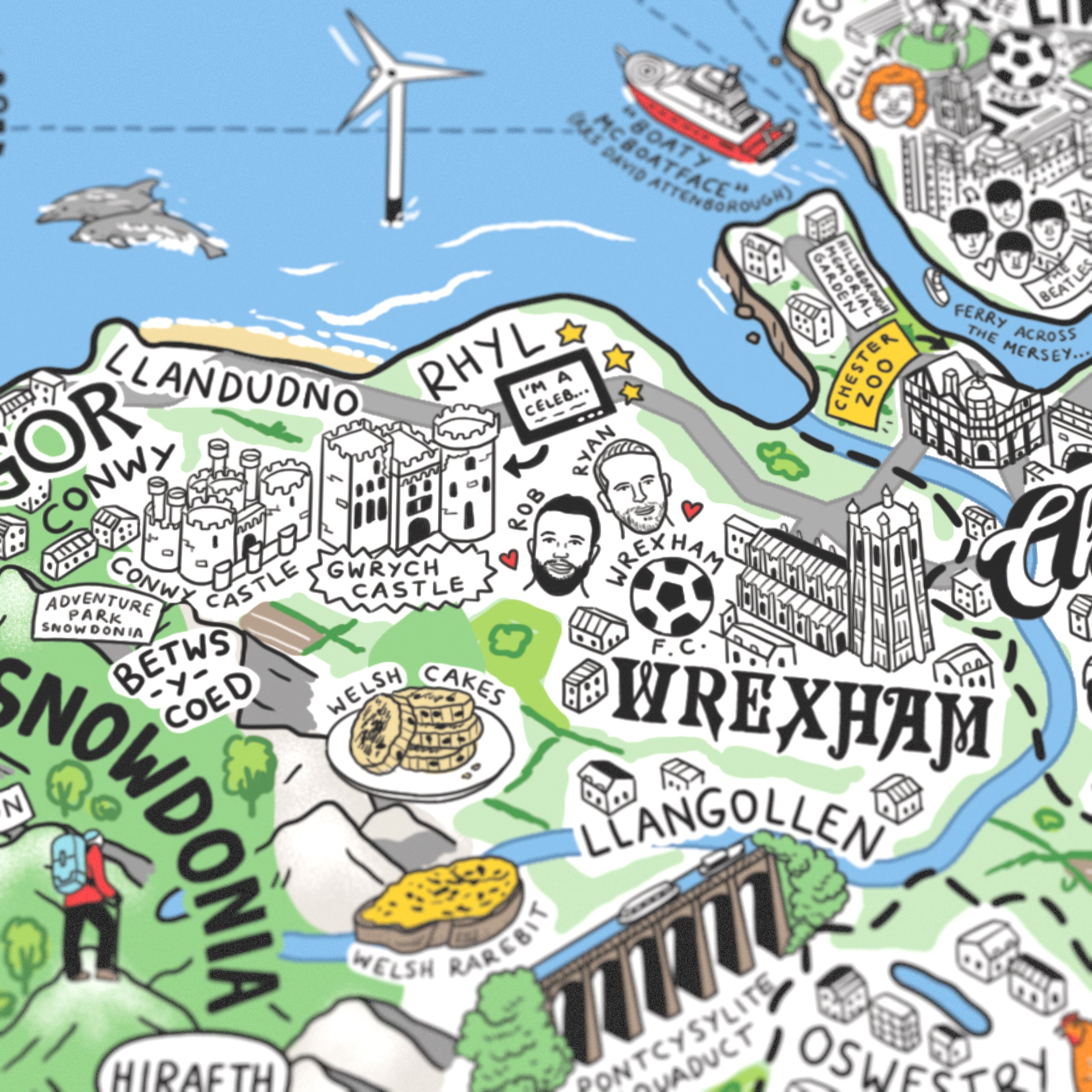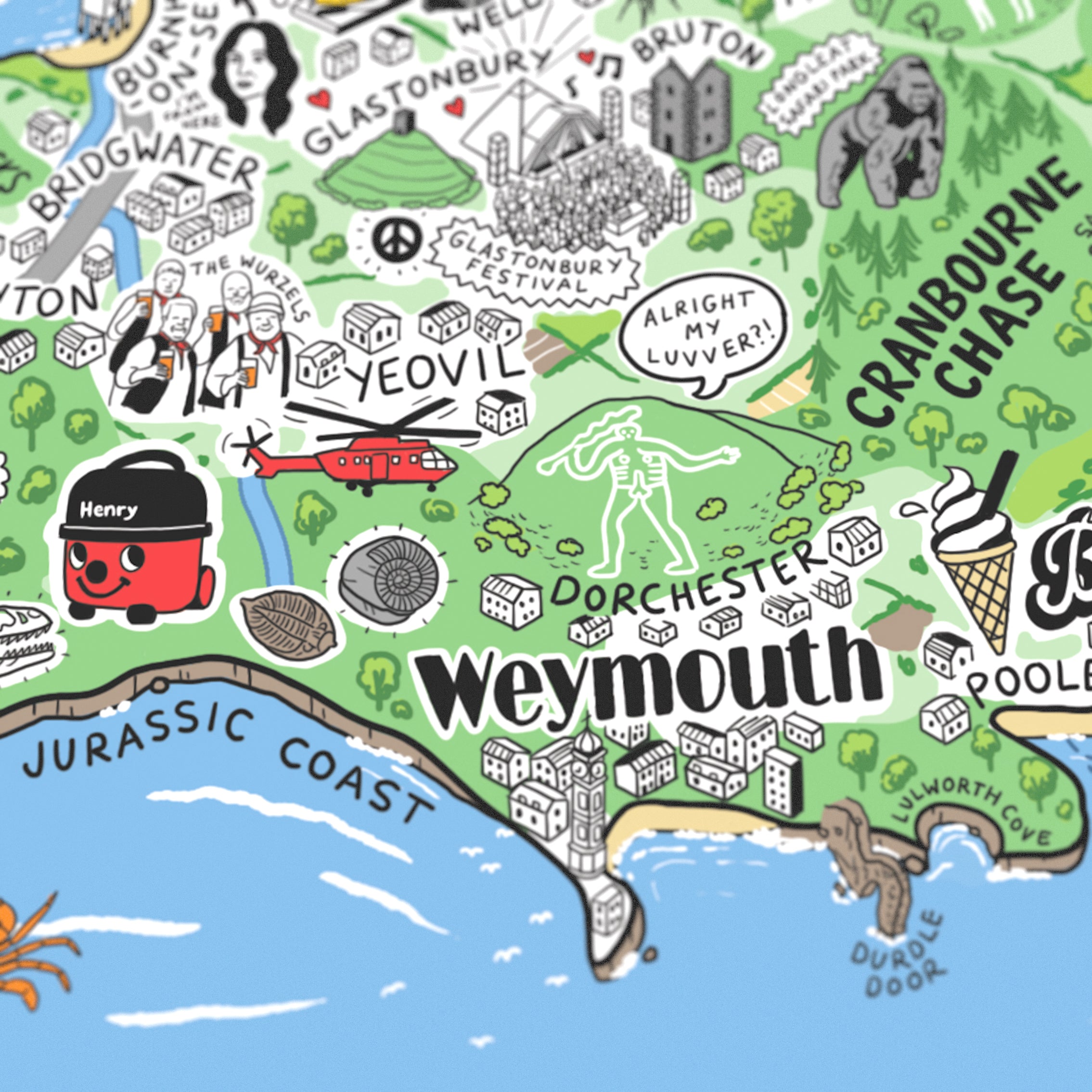 Hand Drawn Map of Great Britain & Ireland
Hand Drawn Map of Great Britain & Ireland by Jenni Sparks 
24" x 30" / 60.1cm x 76.2cm
Available now.
For the first time, illustrator Jenni Sparks has mapped out England, Scotland, Wales and Ireland with her Hand Drawn Map of Great Britain & Ireland. Distilling the quirks and culture of Britain and Ireland with playful graphics, this map takes an in-depth tour of its many towns and cities. It dives into historic sites, like the Long Man of Wilmington, and legendary local landmarks, like Manchester's Haçienda, handily organising areas around motorway and ferry routes.
The map derives from countless hours of research, trips, and tips from locals from across the Great Britain & Ireland. Compiling sports team rivalries, foodie destinations and strange folklore, Jenni has turned her findings into a stunning art print. Her artwork creates the definitive companion guide for a journey across Great Britain & Ireland, tapping into the personality behind its many faces and places with effortless humour. 
Meticulously detailed 
Brought to life through Jenni's elaborate drawing process, this map blends hundreds of isometric illustrations with 2D graphics to capture the details of Great Britain & Ireland. It also creatively represents each area with a unique typographic style.

Staycation inspiration
 More than solely a design must-have, Jenni's new illustrated map has been drawn around motorway and ferry routes to help inspire the travel route for your next holiday in the Great Britain & Ireland. 
If you know, you know 
From century-old institutions to Gloucester Services, each point of the map varies enjoyably in tone. Local in-jokes and popular culture icons – look out for Cilla Black and Rob (McElhenney) & Ryan (Reynolds) of Wrexham – can be found hidden within the illustrations. 

Areas Covered 
Jenni Sparks' Hand Drawn Map of Great Britain & Ireland covers the UK and Ireland, featuring Shetlands, Orkney, Guernsey and Jersey. In the process, the map illustrates beaches, wildlife areas, heritage sites and scuba diving spots.  

Framing Options 
For the ideal gift, all our prints are available to be framed and delivered ready to hang. Framed in a solid wood frame. Glazed with a crystal clear shatter resistant acrylic (PMMA) for safety. Choose between a painted white wash, solid oak or black finish. Framed prints are send via courier.
Artist: Jenni Sparks
Meet the artist
Jenni Sparks
Jenni Sparks' playful illustration style effortlessly communicates her sense of humour through her intricately detailed hand-drawn maps.
Artist Interview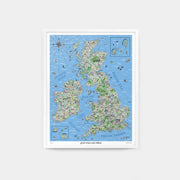 Hand Drawn Map of Great Britain & Ireland