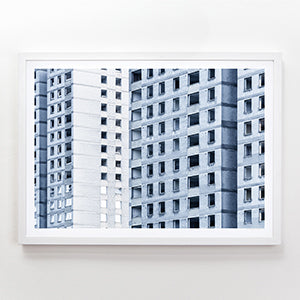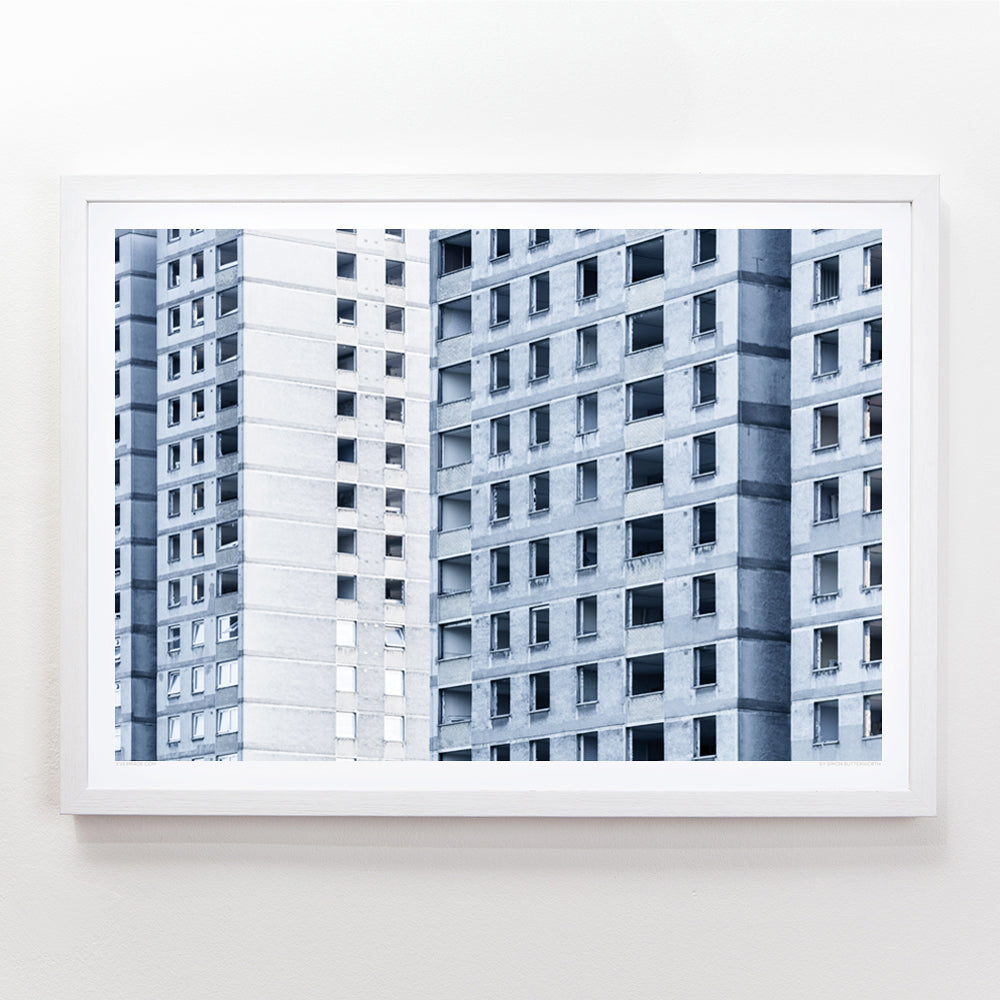 Red Road document the last look at a failed Glaswegian social housing scheme from the 1960′s before the large concrete structures are to be completely demolished. Photographed in the final stages of their standing, the buildings were stripped of their outer bodywork and covered in red netting to await their destructive fate.
Giclée print on matt paper.
Size: A2 (42.0 cm x 59.4 cm)
Available in framed or unframed option, please note framing may take up to 5 working days before dispatch.
Artist: Simon Butterworth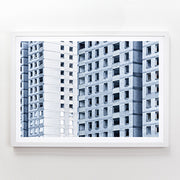 Glasgow 2