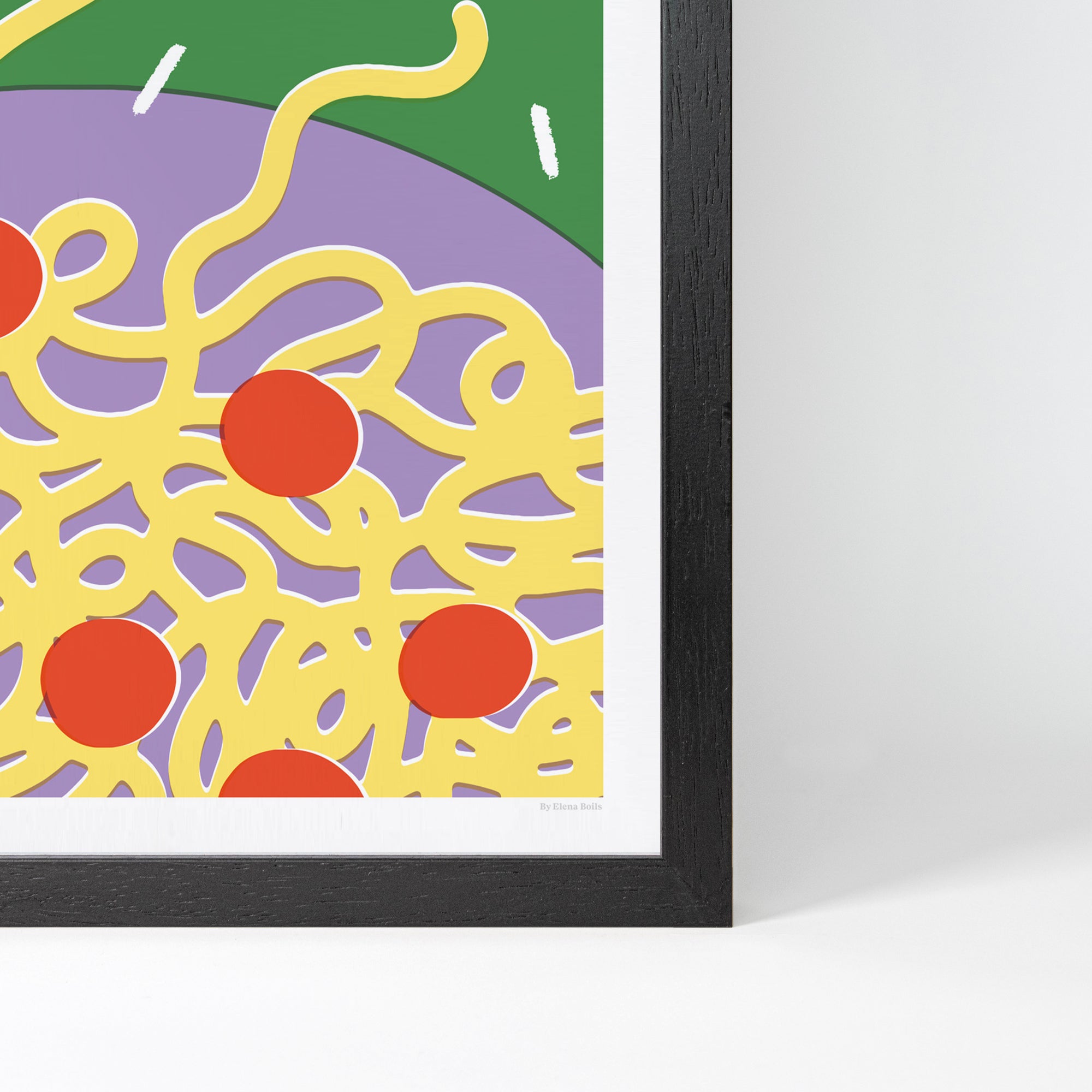 Fine art print illustrated by London-based artist Elena Boils.
"I made the food pieces thinking of the idea of having a breakfast, lunch and dinner series. There is something humorous about them as they all are a moment caught in the action. "

Born in Mexico where she grew up, she studied illustration at Falmouth University in Cornwall. She has worked with a number of clients with a heavy focus on interiors and editorial design. Her style of colourful image making is uniquely inspired by the juxtaposition of formal shapes and expressive lines, inviting an inviting a sense of tranquillity to any interior.
Printed using an archival Giclée method on 240 gsm matt paper.
Available in sizes: A3, A2 & A1

Framing options available in Solid Oak, Black and White. Glazed with a crystal clear shatter resistant acrylic (PMMA) for safety.

Available sizes:
A1 59.4cm x 84.1 cm
A2 42cm x 59.4 cm
A3 29.7cm x 42 cm 
Artist: Elena Boils
Dinner