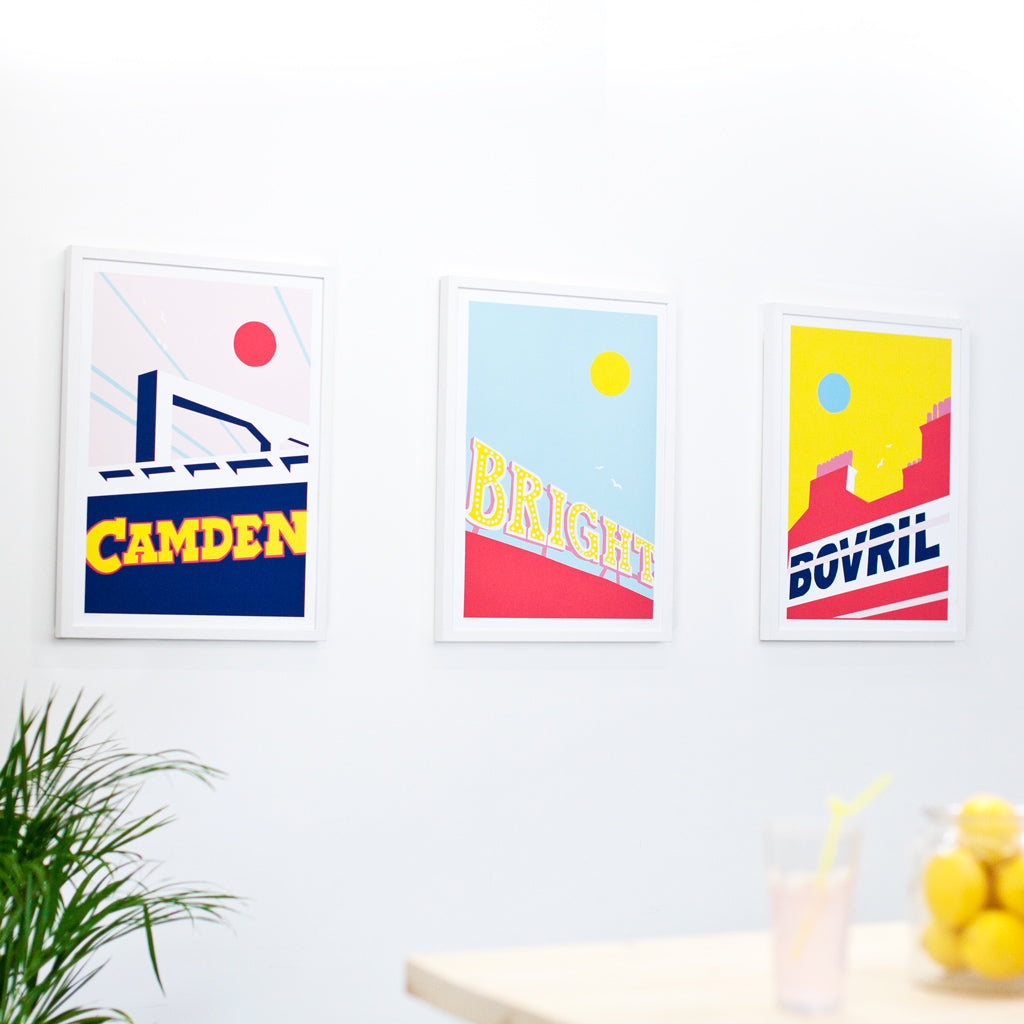 Jaroslaw's take on famous British landmarks are instantly recognisable, but also place each location into what feels like a unique universe. With his contrasting colour scheme and inspiration taken from Japanese aesthetics, typography and sci-fi, these prints are both familiar and out of this world.

London's most famous 'ghost sign', the Brixton's Bovril wall has become a British spectacle in its own right. Jaroslaw has brought the scene to life through his use of vibrant colour and negative space.

Exclusive to Evermade.com
Sizes available: A3, A2 & A1.
Giclée print on matt paper.

Read more about designer Jarosław Morawski here. 

Framing Options
For the ideal gift, all our prints are available framed. Framed in a wooden frame. Glazed with a crystal clear shatter resistant acrylic (PMMA) for safety. Choose between a painted white wash or black finish.

How It Will Arrive
Unframed A3 prints will be laid flat on foamboard & wrapped in cellophane. A2 & A1 prints will be sent rolled, in a postal tube. Framed prints will be sent in secure cardboard packaging via courier.
Artist: Jarosław Morawski
Brixton Bovril Sign