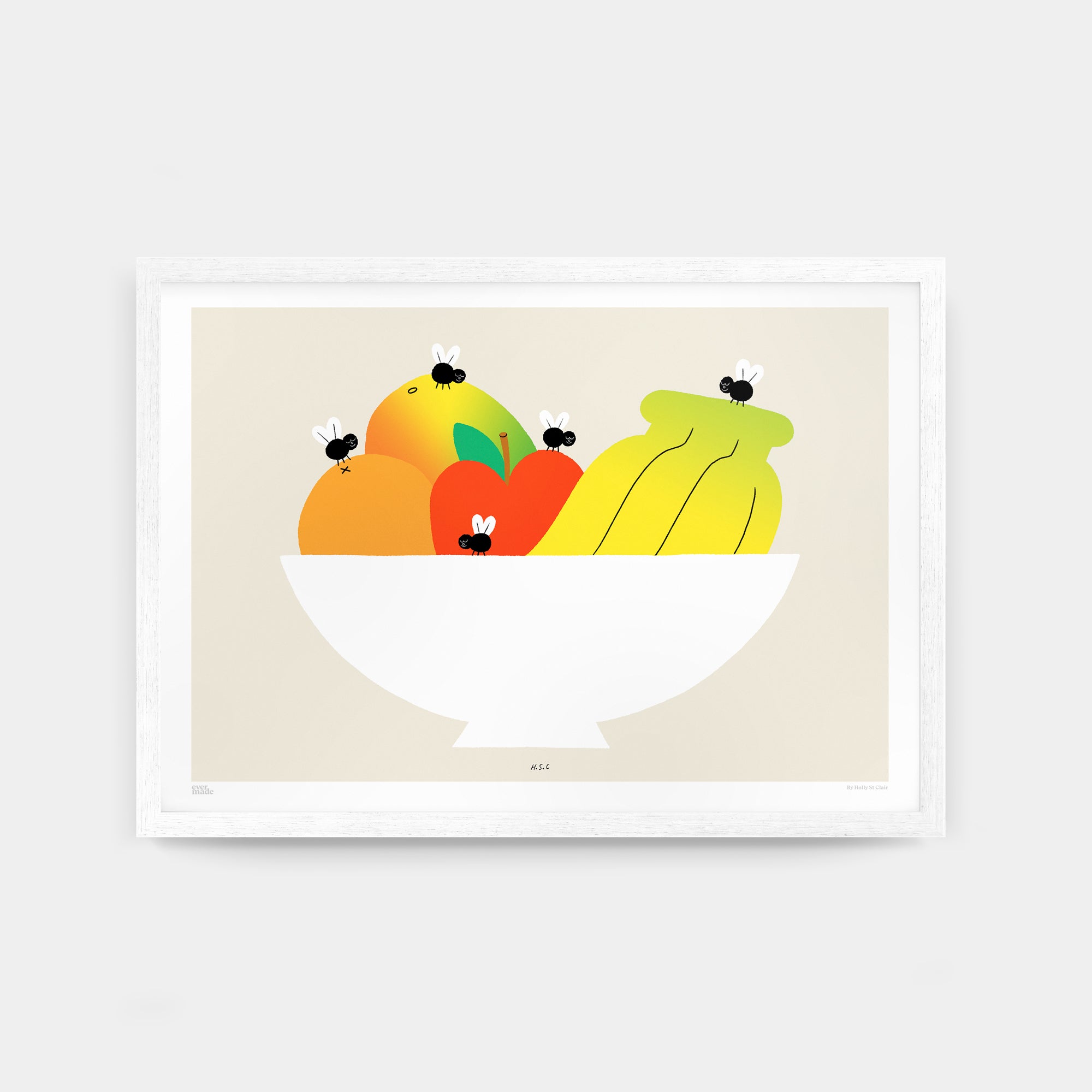 Fruit Bowl by Holly St Clair
Limited edition of 50
Illustrating a whole range of colourful, if slightly rotten fruit, Holly St Clair delivers their fresh take on familiar forms for this series.
"I first imagined this series as a zine or art book, then an animation, and now it lives as this. I think the forms and colours of fruit lend themselves to my style of illustration - they're these instantly recognisable symbols with their own connotations and meaning, depending on your culture, of course."

Printed using an archival Giclée method on 240 gsm matt paper.
Available in sizes: A3, A2 & A1

Limited editions of 50. Numbered in pencil. 

Framing options available in Solid Oak, Black and White. Glazed with a crystal clear shatter resistant acrylic (PMMA) for safety.
Artist: Holly St Clair
Meet the artist
Holly St Clair
Illustrator Holly St Clair creates relatable projects full of feeling in their digital practice.
Artist Interview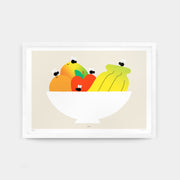 Fruit Bowl