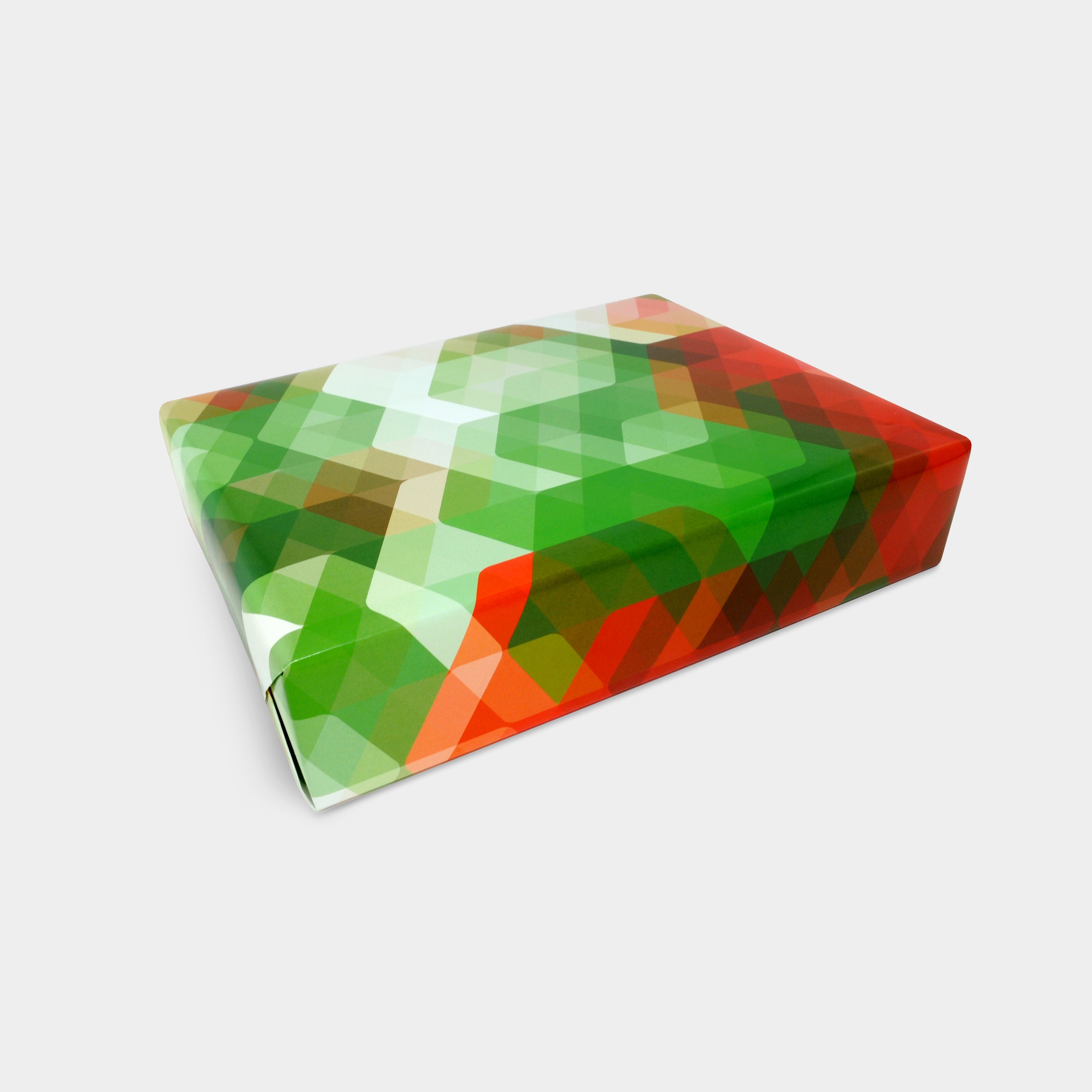 3 for 2 on all gift wrap. Sold in sheets, delivered in a tube.
Christmas is a time full of colour and joy.
Add a touch of design and colour to any gift this festive season with our geo Christmas print.
Designed by graphic artist Simon Page, our festive season geometric gift wrap is the perfect complement to any gift.
The intricate design flows from hues of jolly reds into shades of evergreen.

Perfect for adding the finishing touches to any gift, three sheets of patterned gift wrap, plenty to see you through the festive season.

Design by Simon Page.
Exclusive to Evermade.

How It Will Arrive
Sold in sheets. Sheets will arrive carefully wrapped and rolled in a thick cardboard tube. Size: 50cm x 70cm. Printed on 120 gsm stock. .
Artist: Evermade Studio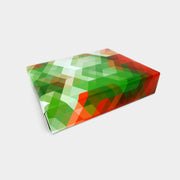 Cuben Xmas Gift Wrap