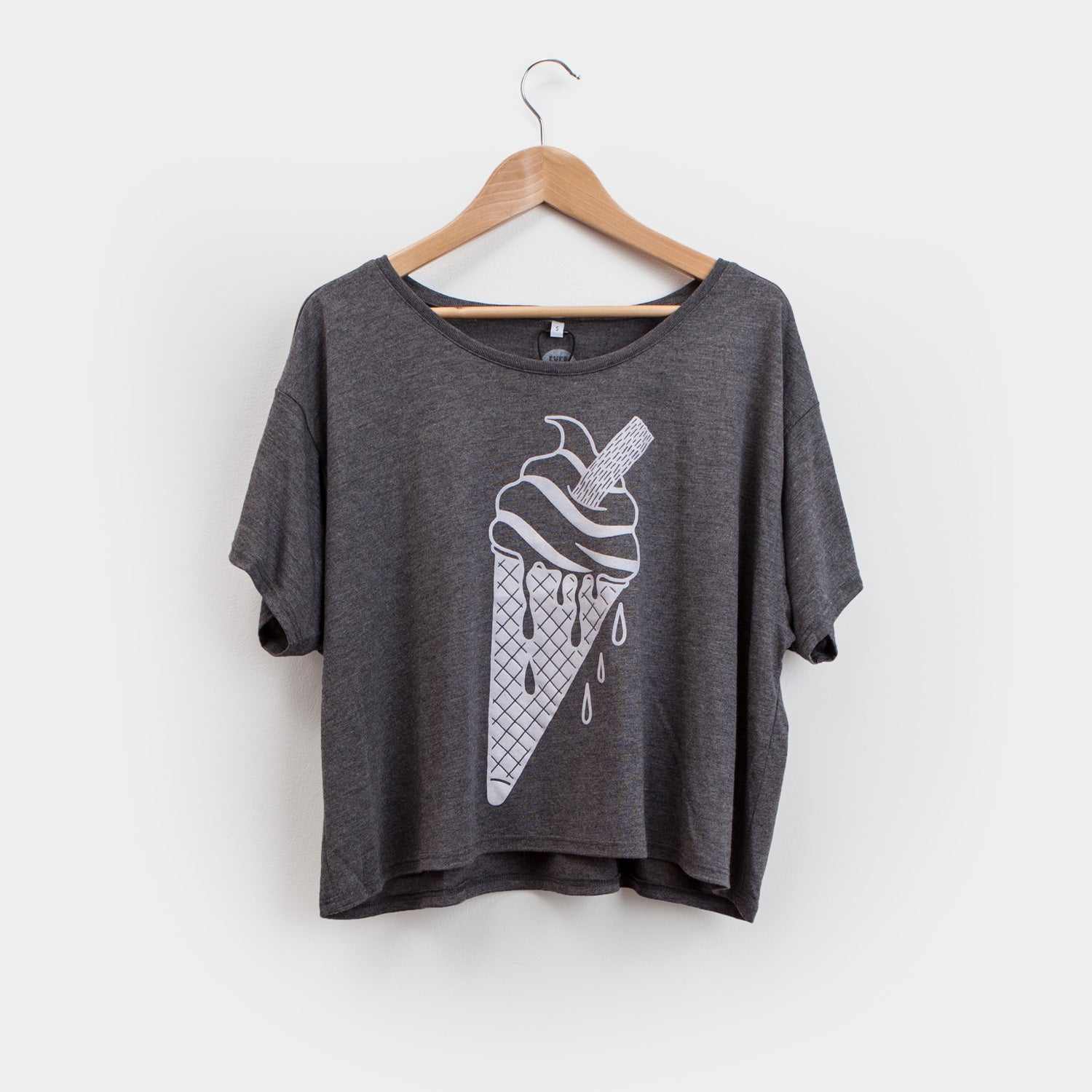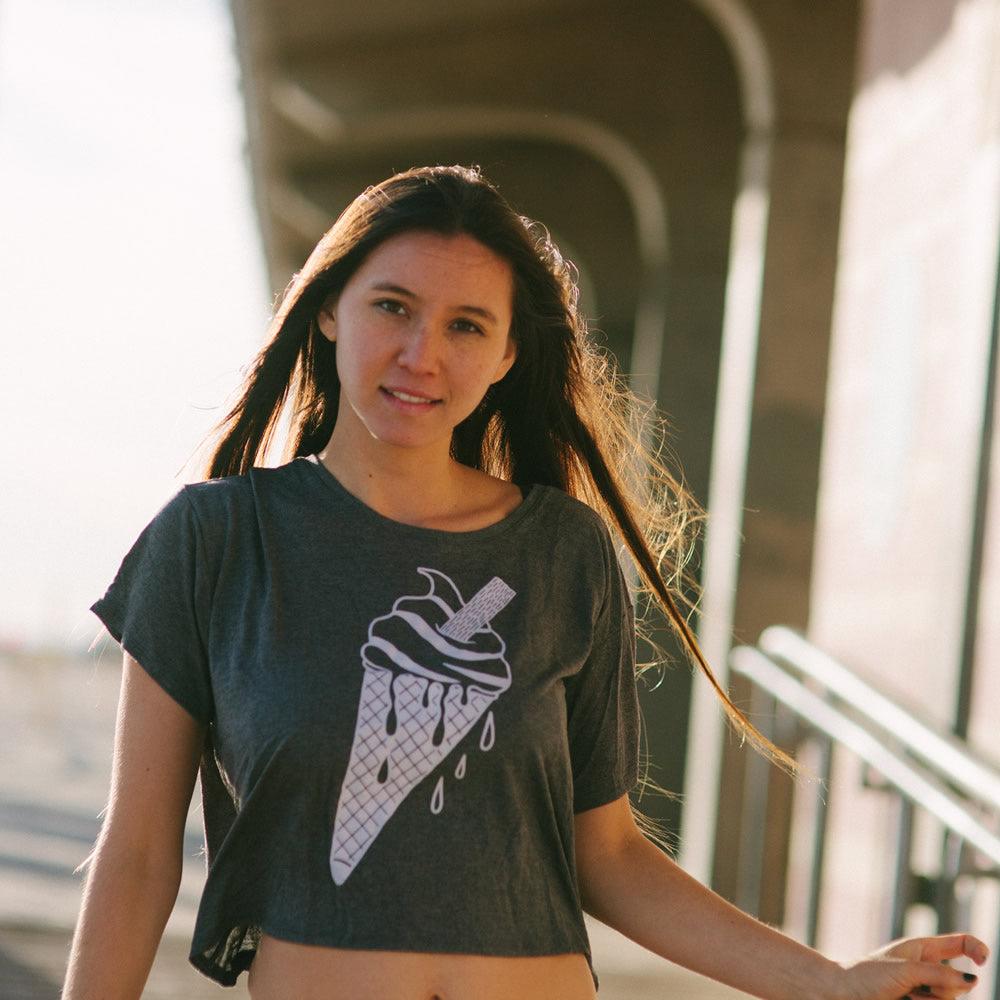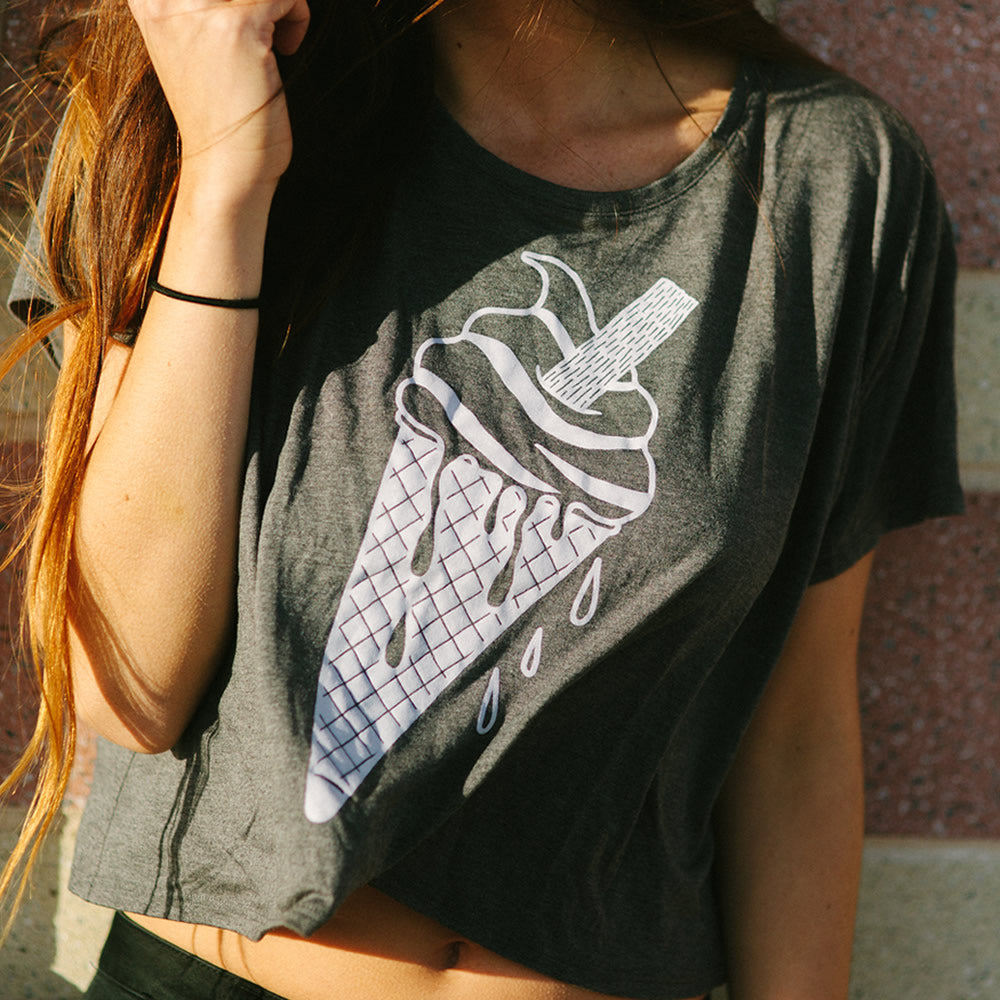 Ice Cream - Womens Crop Top
Don't be a flake, Melt hearts with our super soft organic cotton crop t-shirt.
Ice Cream design by illustrator Jenni Sparks.

Graphic tee, relaxed casual fit, cropped top style. 
Model wears size Medium.
Silkscreen printed in London.
Designed by Jenni Sparks, Exclusive to Evermade.
Artist: Jenni Sparks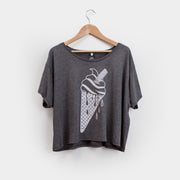 Ice Cream - Womens Crop Top