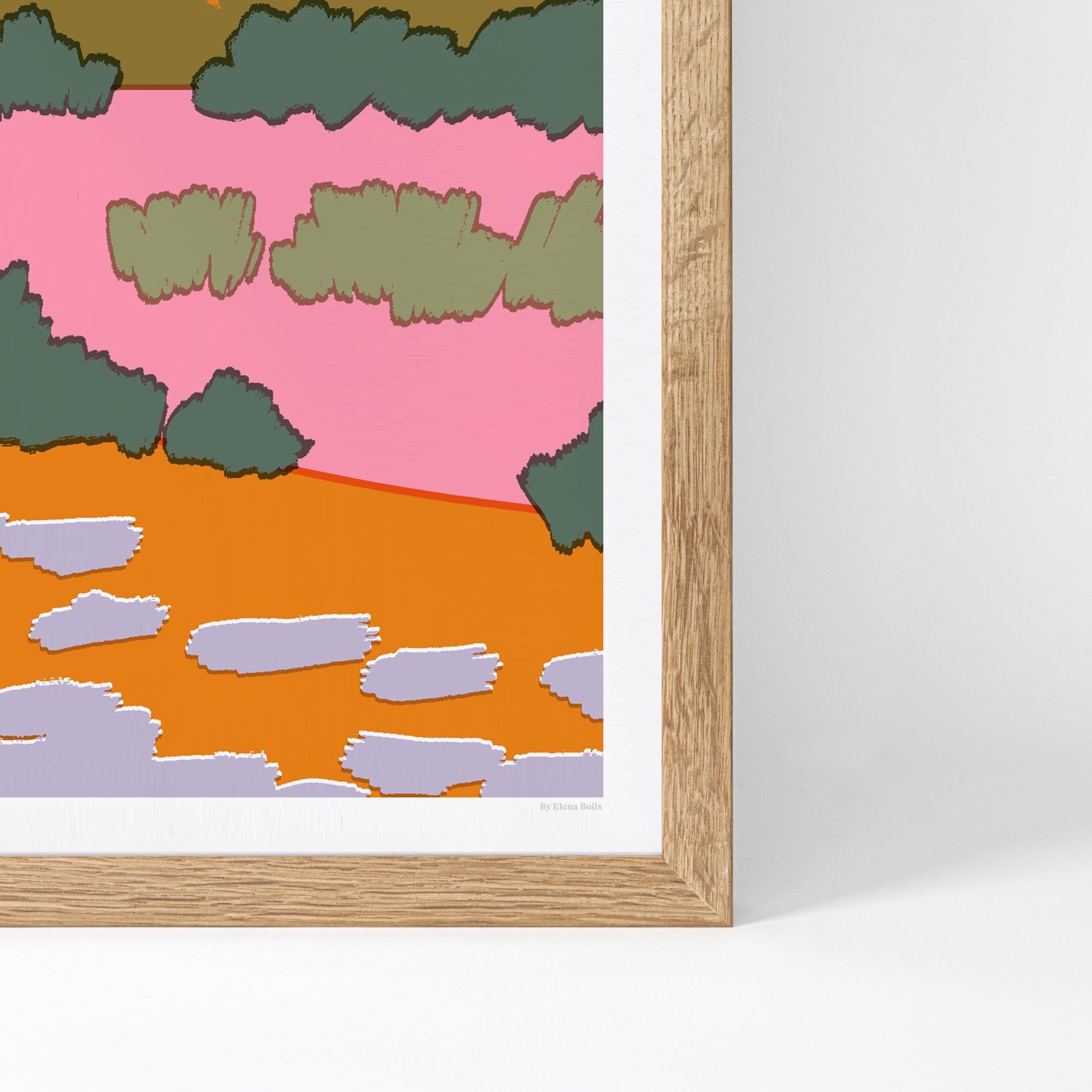 Enjoy a moment of peace with this fine art print illustrated by London-based artist Elena Boils.
"The landscape series was inspired by the idea of doing my take on classical landscape paintings and the contrast between muted greens and more vibrant modern colours. "

Born in Mexico where she grew up, she studied illustration at Falmouth University in Cornwall. She has worked with a number of clients with a heavy focus on interiors and editorial design. Her style of colourful image making is uniquely inspired by the juxtaposition of formal shapes and expressive lines, inviting an inviting a sense of tranquillity to any interior.
Printed using an archival Giclée method on 240 gsm matt paper.
Available in sizes: A3, A2 & A1

Framing options available in Solid Oak, Black and White. Glazed with a crystal clear shatter resistant acrylic (PMMA) for safety.

Available sizes:
A1 59.4cm x 84.1 cm
A2 42cm x 59.4 cm
A3 29.7cm x 42 cm 
Artist: Elena Boils
Landscape 3