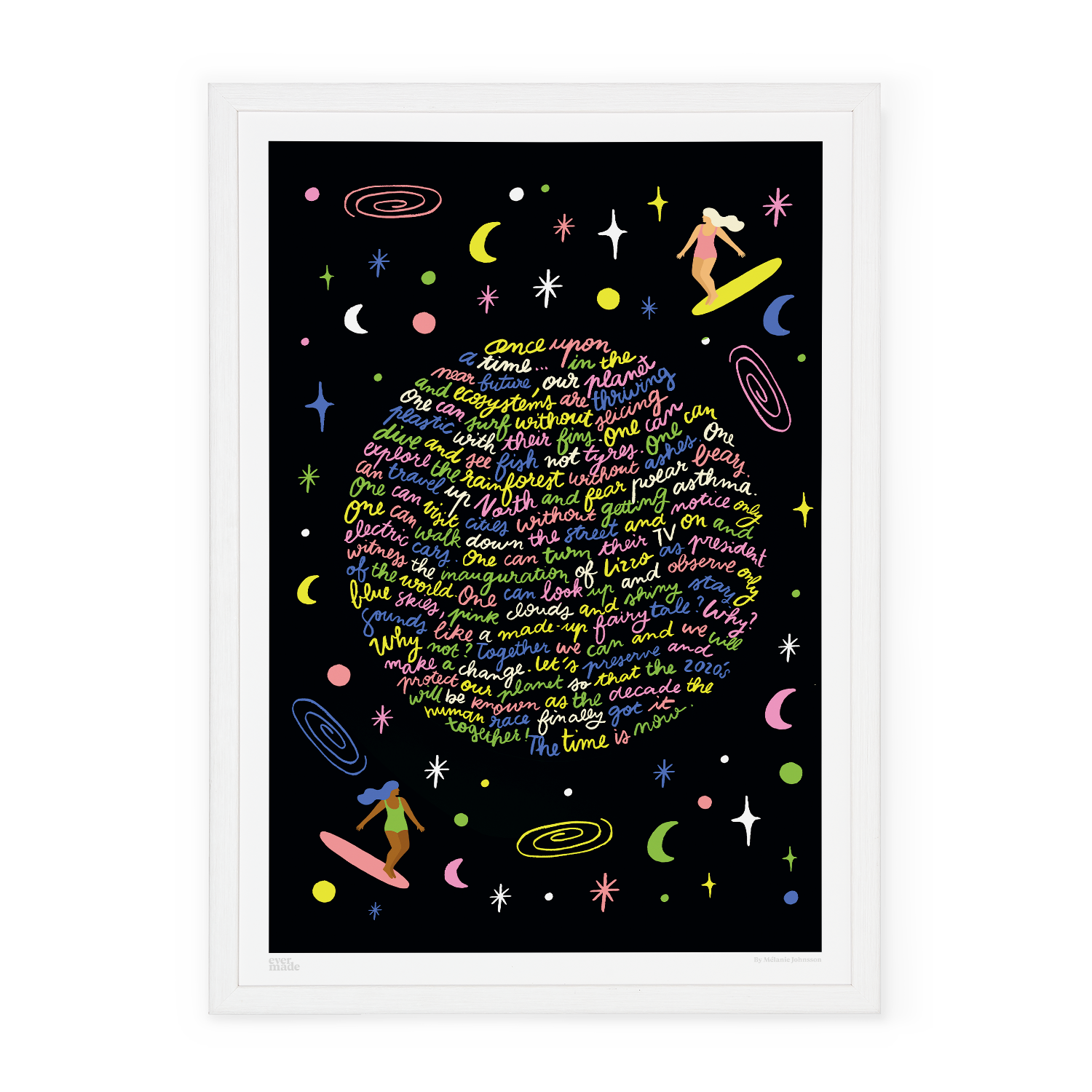 The Time is Now by Melanie Johnsson
Limited edition; only 50 ever made.
Size: A2 [23.4" x 16.5" / 59.4cm x 42.0cm]

Exclusive to the Evermade Editions 'A Decade of Change' collection.

Printed using an archival Giclée method on 240 gsm matt paper.
'The message behind my piece is that I'd like the 2020's to be known for being the years of good change. The planet needs us now, more than ever, to be on our best behaviour. So when seeing my artwork, I would like people to stop, read and reflect; read about a future that could maybe exist if we all start working together for it!'
Melanie Johnsson is a French freelance designer, illustrator and letterer based in Margate, UK. In each work, her bold, fun and quirky style evokes feelings of joy and creativity. With a love for the planet and everything eco, Melanie prioritises every opportunity to work with passionate people who want to change the world.
Framing Options
Each of our prints are available framed, making them the ideal gift to friends, family or yourself! Read about our framing options here.
Glazed with a crystal clear shatter resistant acrylic (PMMA) for safety.


Artist: Melanie Johnsson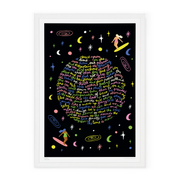 The Time is Now