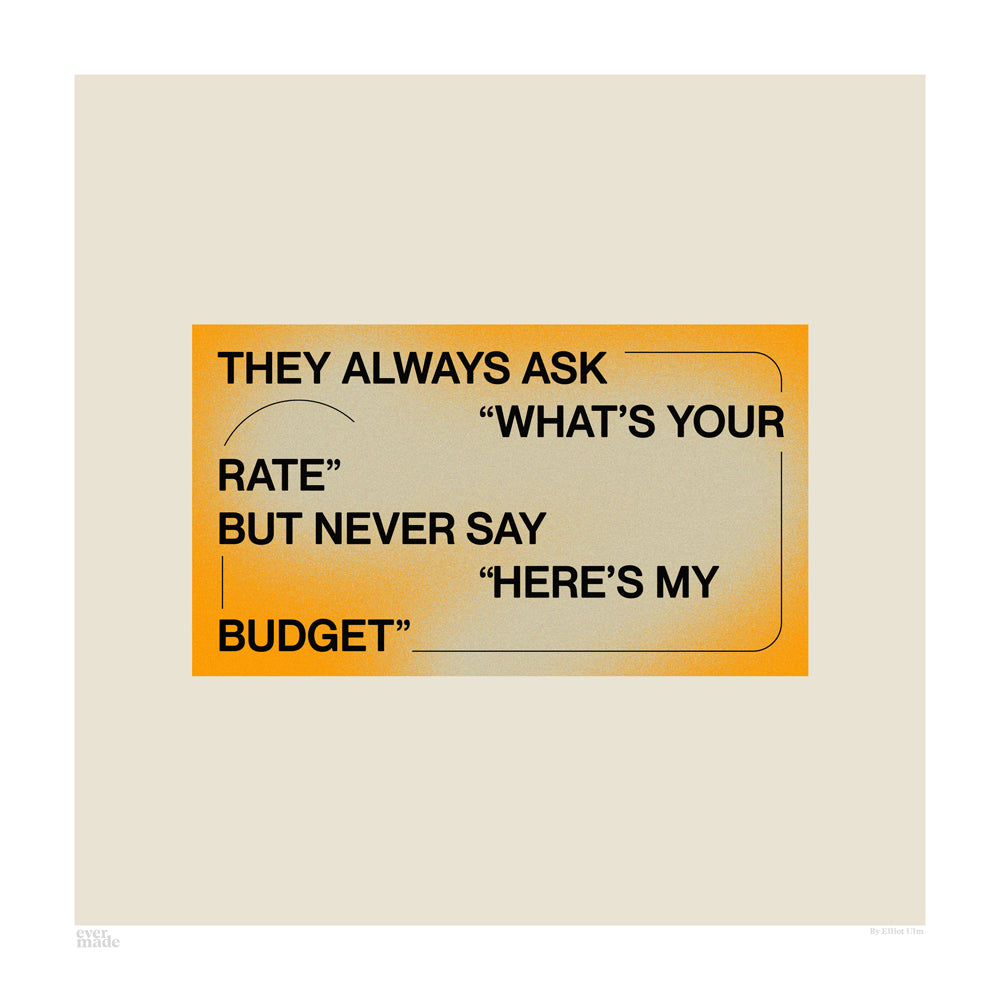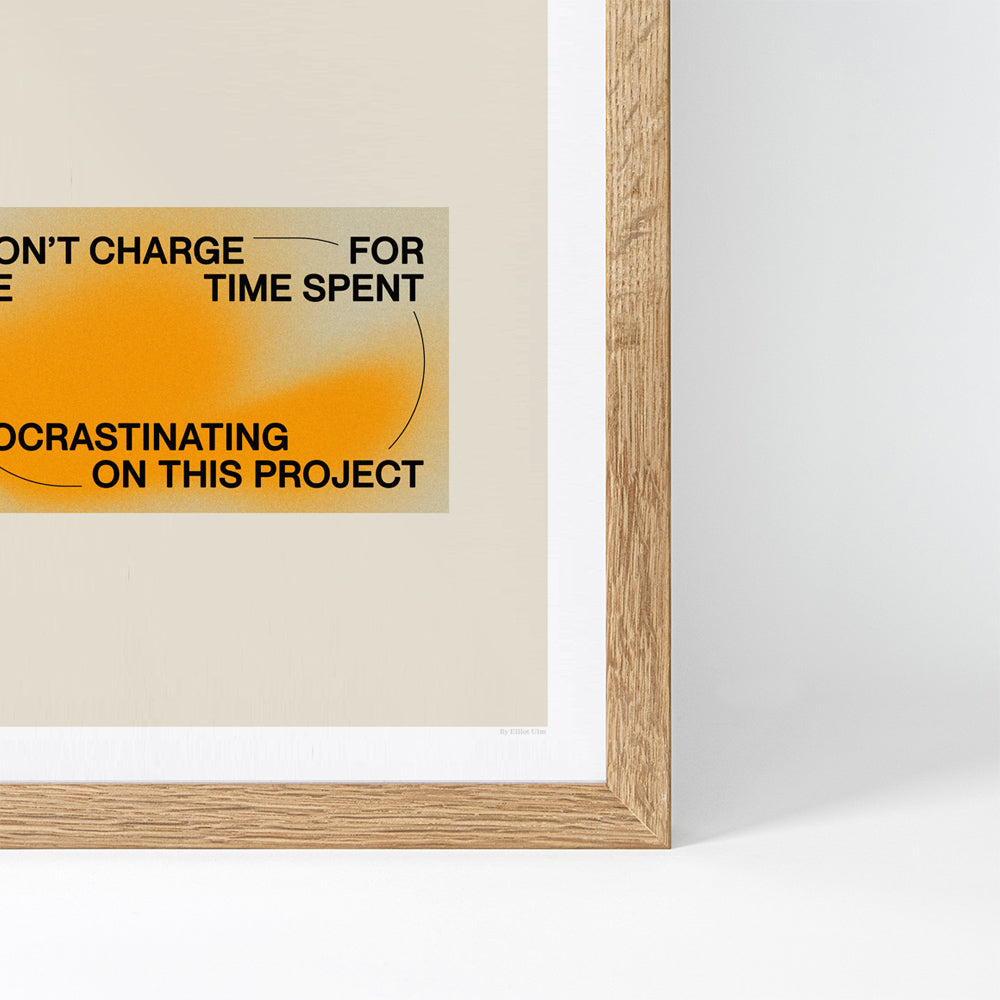 What's Your Rate by Elliot Ulm

Elliot Ulm is proof that design school doesn't maketh the designer. After giving uni a crack and deciding classrooms and student debt weren't his cup of tea, Elliot puts himself through the school of YouTube, spending hours on internet's wealth of online tutorials instead, turning his new-found skills into brutally honest, yet playful designs.

If you're feeling disillusioned with the corporate creative world, or even the daily slog of social media brand-building, we guarantee you'll find refuge in Elliot Ulm's utterly funny and honest work.



Printed using an archival Giclée method on 240 gsm matt paper.
Size: 13" x 13" / 33cm x 33cm


Framing options available in Solid Oak, Black and White. Glazed with a crystal clear shatter resistant acrylic (PMMA) for safety.
Artist: Elliot Ulm
Meet the artist
Elliot Ulm
Self-taught graphic designer and self-titled cool guy, Elliot Ulm doesn't have a degree and he hopes that's okay with you.
Read about Elliot here
What's Your Rate