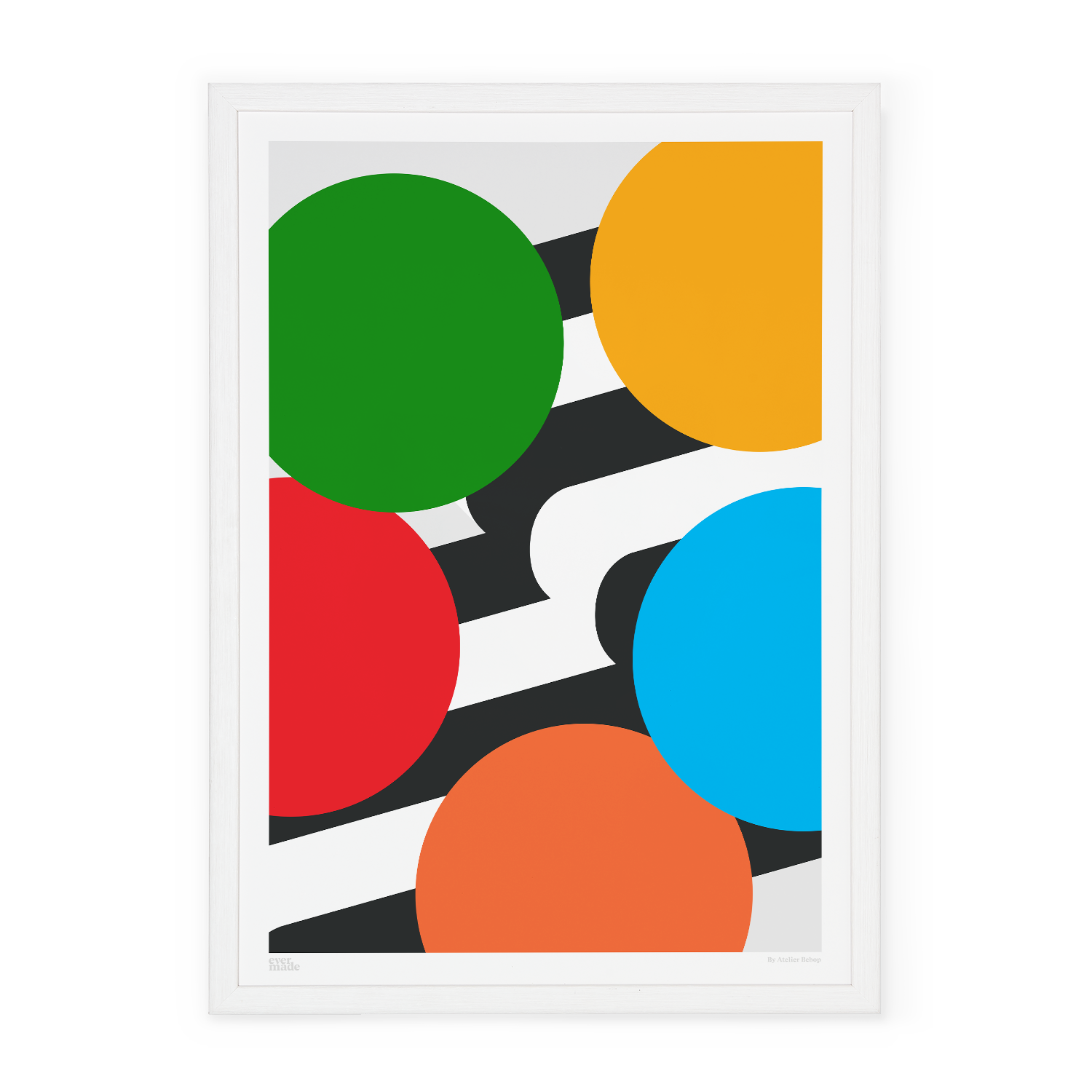 Zozimus by Atelier Bebop
Limited edition; only 50 ever made.
Size: A2 [23.4" x 16.5" / 59.4cm x 42.0cm]

Exclusive to the Evermade Editions 'A Decade of Change' collection.

Printed using an archival Giclée method on 240 gsm matt paper.
'Zozimus is a break away from the normal conventions of life. It's excitement, opportunity, and positivity. It's the flick of a switch - a change of thought cementing you on the path to be exactly who you want to be. From the mind of Roald Dahl, 'Zozimus' are what dreams are made of. We all have the choice to follow the path that society has paved for us, or we can choose to deviate, creating our own narrative to form a more progressive and accepting world.'
Atelier Bebop is the moniker and creative studio of Corbin Wood, a Manchester-based contemporary artist. A continuous blend of minimalism, composition and colour, his work exists in a balance between the abstract and deliberate. Atelier Bebop creates art that captures a 'relatable playfulness'.
Framing Options
Each of our prints are available framed, making them the ideal gift to friends, family or yourself! Read about our framing options here.
Glazed with a crystal clear shatter resistant acrylic (PMMA) for safety.


Artist: Atelier Bebop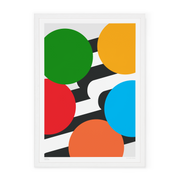 Zozimus