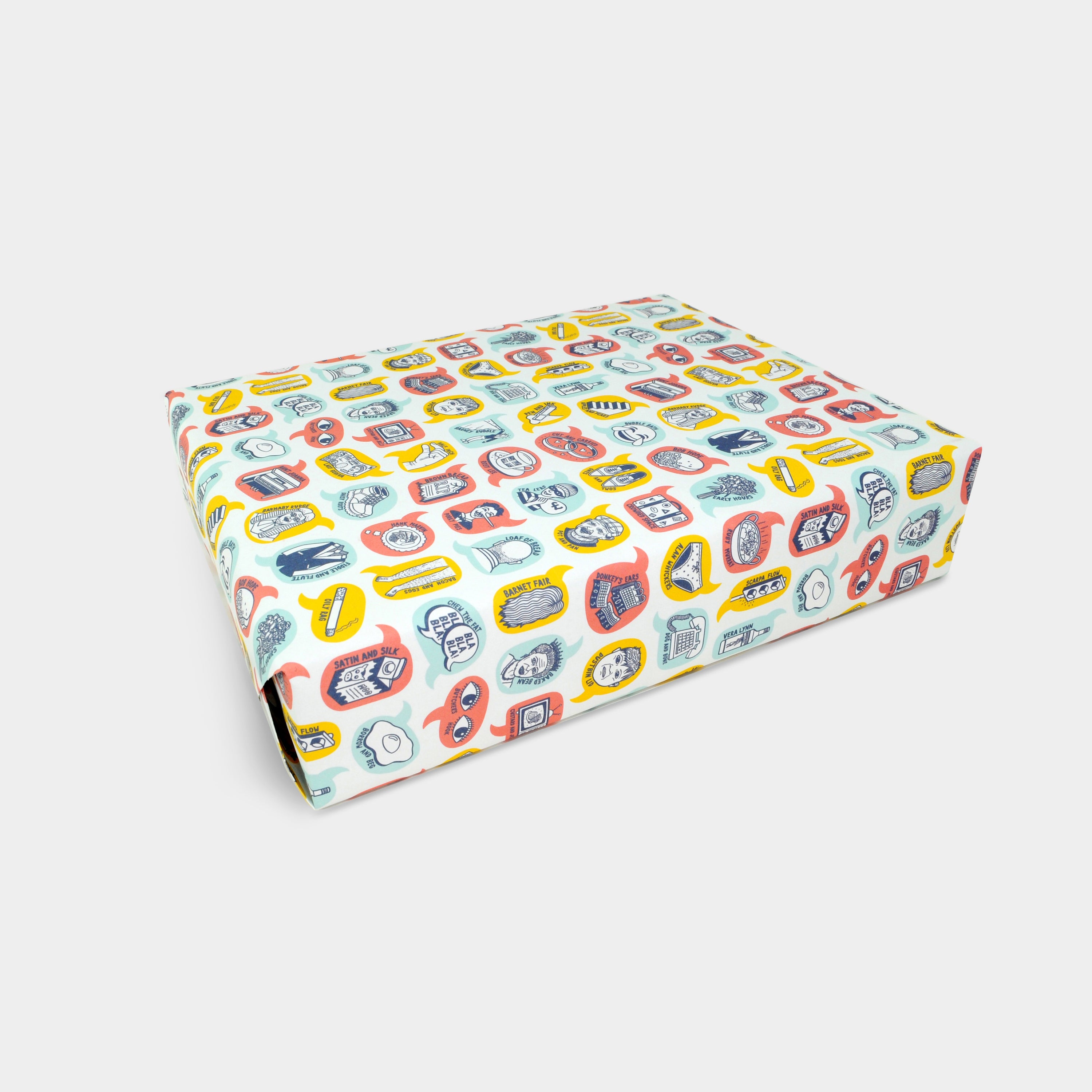 Cockney Rhyming Slang Gift Wrap
3 for 2 on all gift wrap. Sold in sheets, delivered in a tube.
Do you know your apples and pears from your fiddle and flute?
Test out you and your friend's cockney ryhming slang.
Illustrator Jenni Sparks has you covered with this exclusive Cockney Rhyming Slang wrap. Learn how to chew the fat with this cheeky, colourful wrap design.

Perfect for adding the finishing touches to any gift, three sheets of patterned gift wrap, plenty to see you through a variety of occasions.

Design by Jenni Sparks.
Exclusive to Evermade.

How It Will Arrive
Sold in sheets. Sheets will arrive carefully wrapped and rolled in a thick cardboard tube. Size: 50cm x 70cm. Printed on 120 gsm stock. .
Artist: Jenni Sparks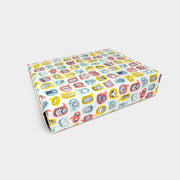 Cockney Rhyming Slang Gift Wrap