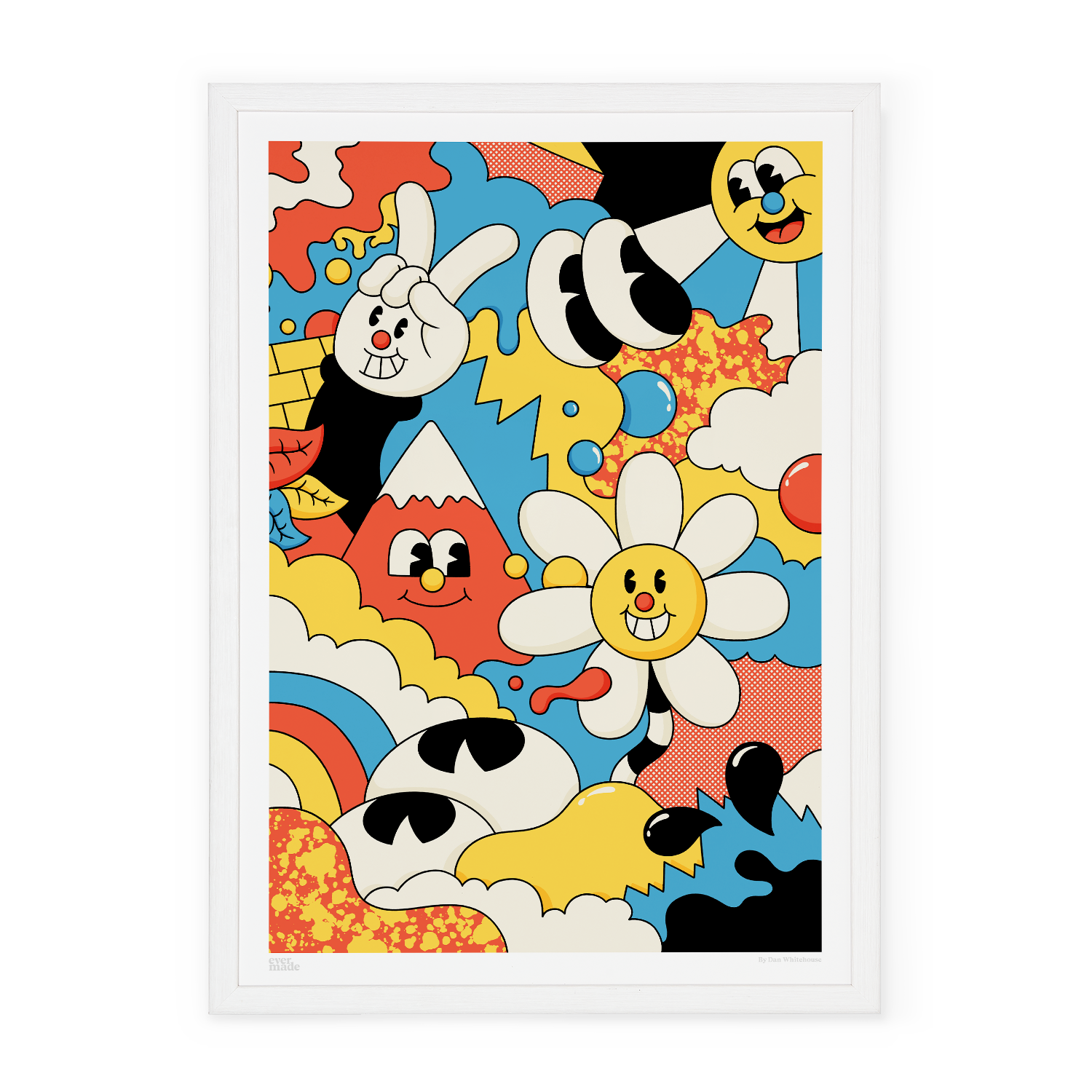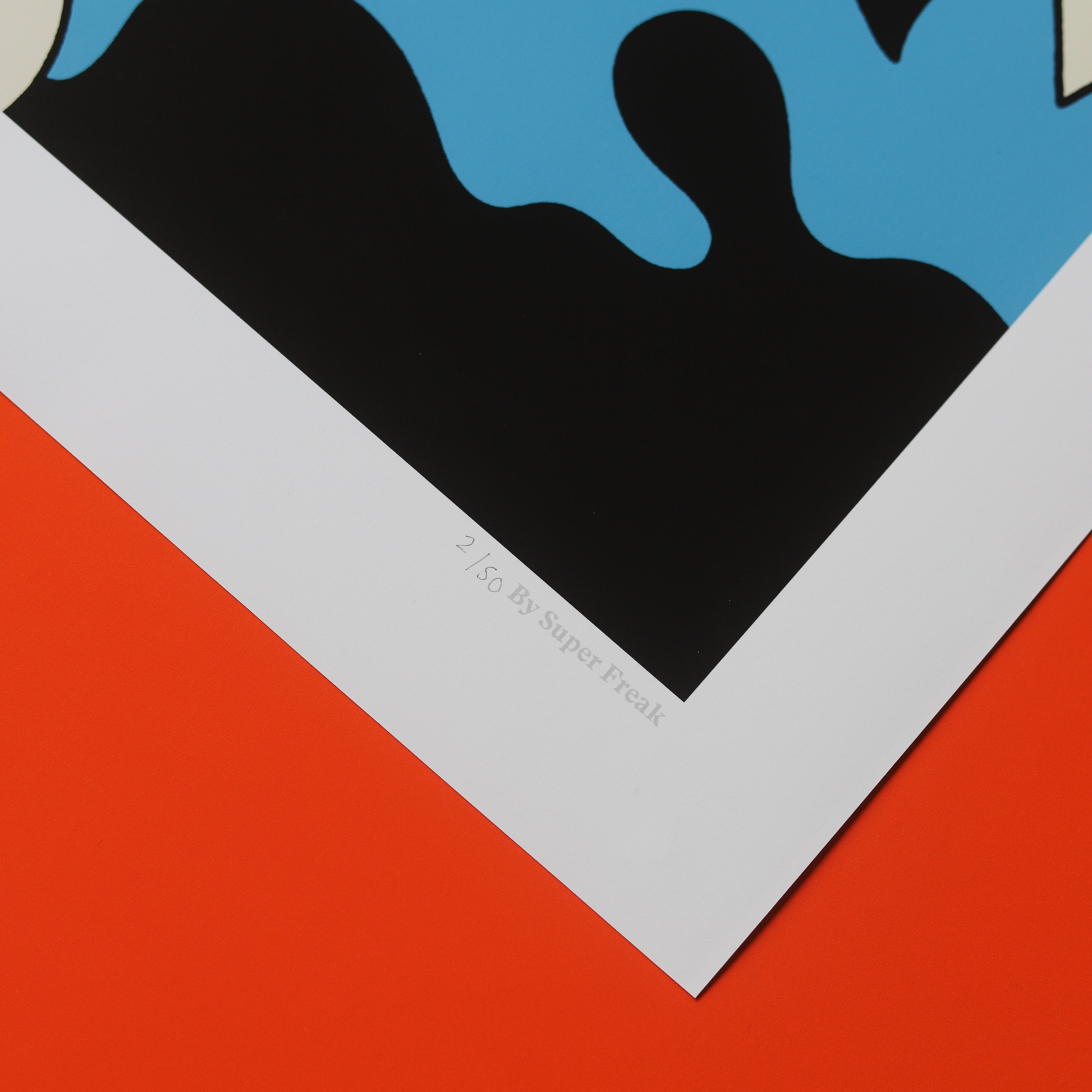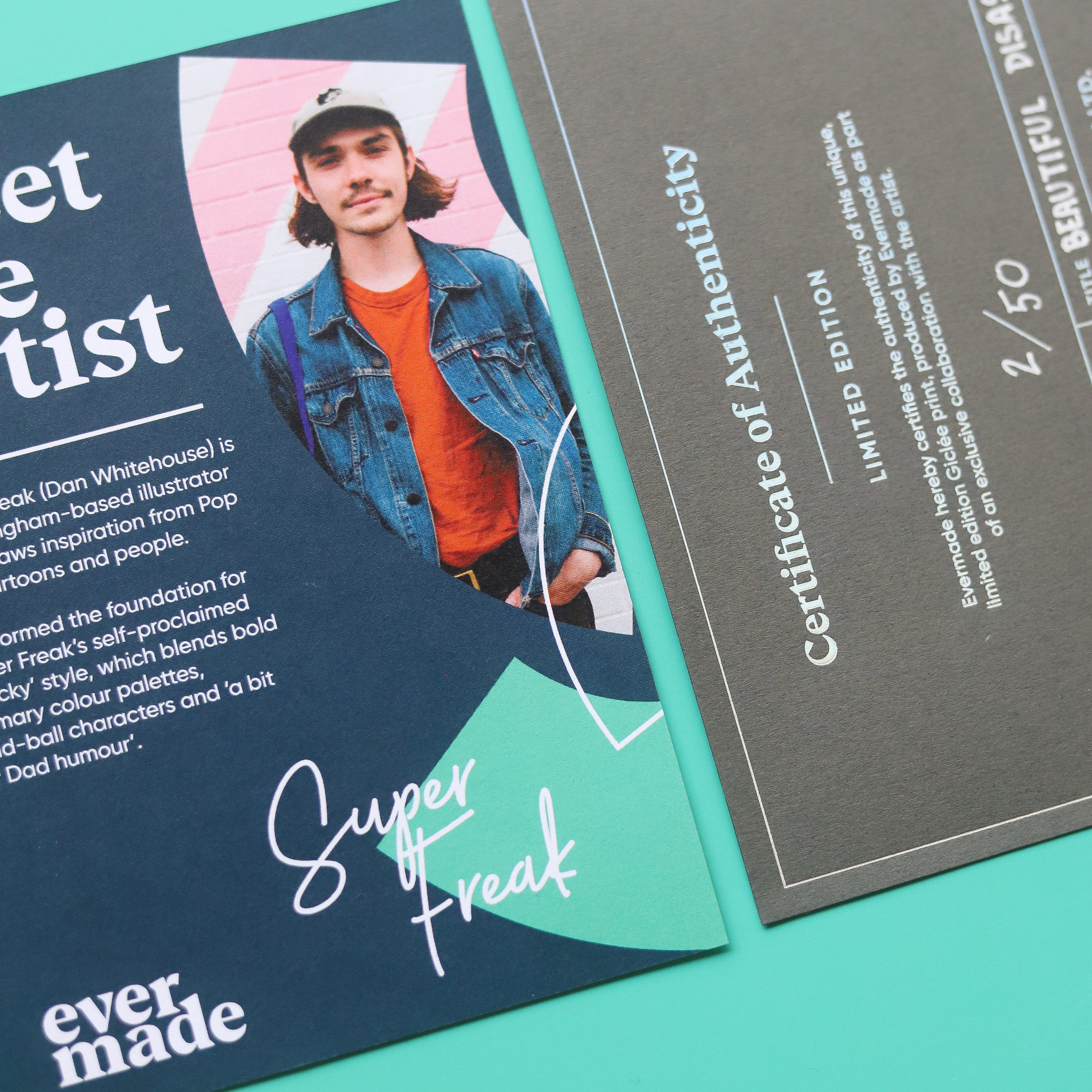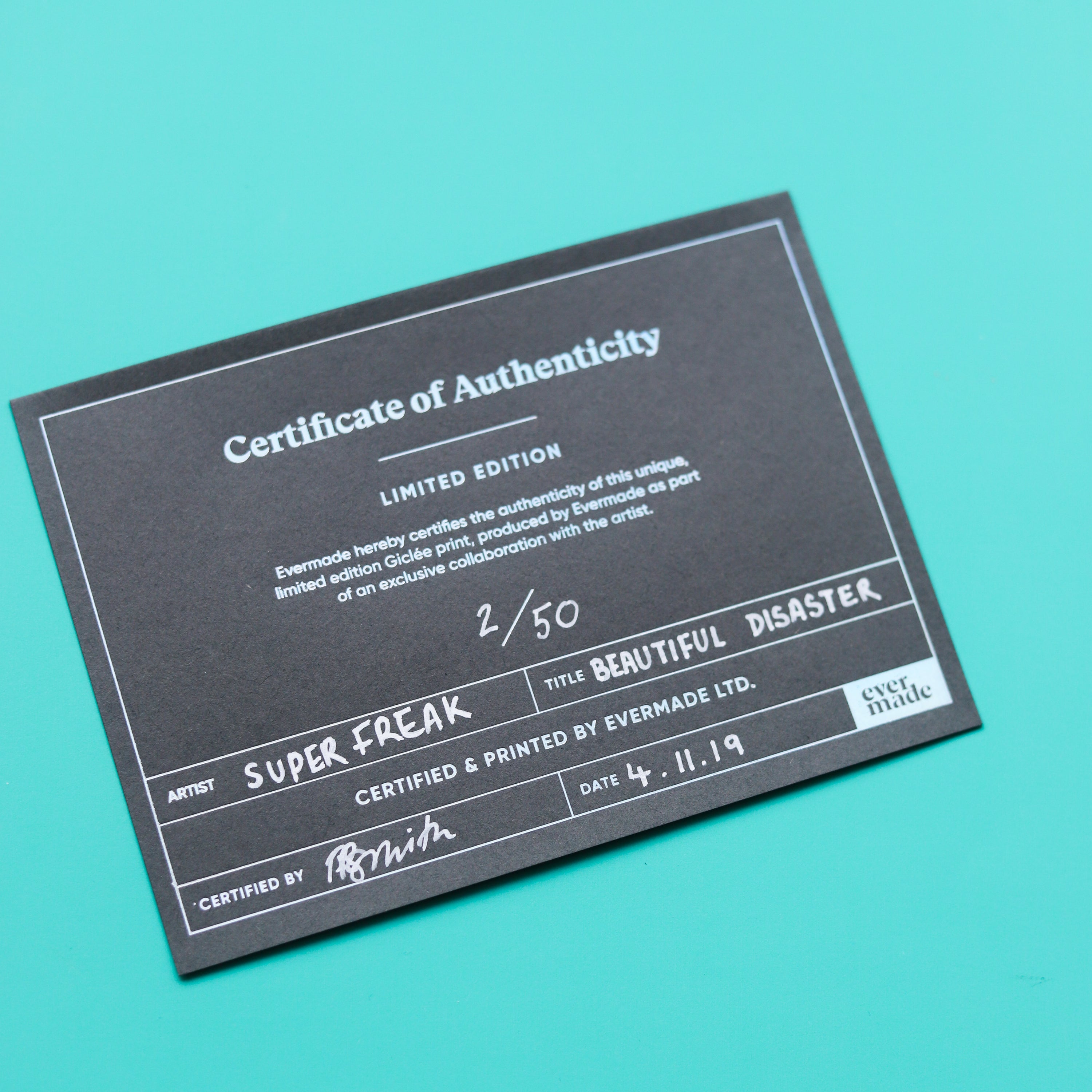 Beautiful Disaster by Super Freak
Limited edition; only 50 ever made.
Size: A1 [33.1" x 23.4" / 84.1cm x 59.4cm]

Exclusive to the Evermade Editions 'A Decade of Change' collection.

Printed using an archival Giclée method on 240 gsm matt paper.
'I love daydreaming about the future. I kinda like not knowing what's on the horizon because it just gives me a feeling of freedom to do or achieve whatever the hell I want. A Decade of Change has been awesome because it's allowed me to explore this feeling in a visual format and had me questioning myself on the things I love and the things in life I want to explore more. Global warming is something that instantly came to mind. It's clear that we all need to be doing more to preserve our beautiful planet, so I wanted to take the opportunity to learn more about this and hopefully encourage others to do the same.'
Super Freak (Dan Whitehouse) is a Birmingham-based illustrator who draws inspiration from Pop Art, cartoons and people. This formed the foundation for Super Freak's self-proclaimed 'wacky' style, which blends bold primary colour palettes, odd-ball characters and 'a bit of Dad humour'.
Framing Options
Each of our prints are available framed, making them the ideal gift to friends, family or yourself! Read about our framing options here.
Glazed with a crystal clear shatter resistant acrylic (PMMA) for safety.


Artist: Super Freak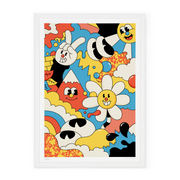 Beautiful Disaster