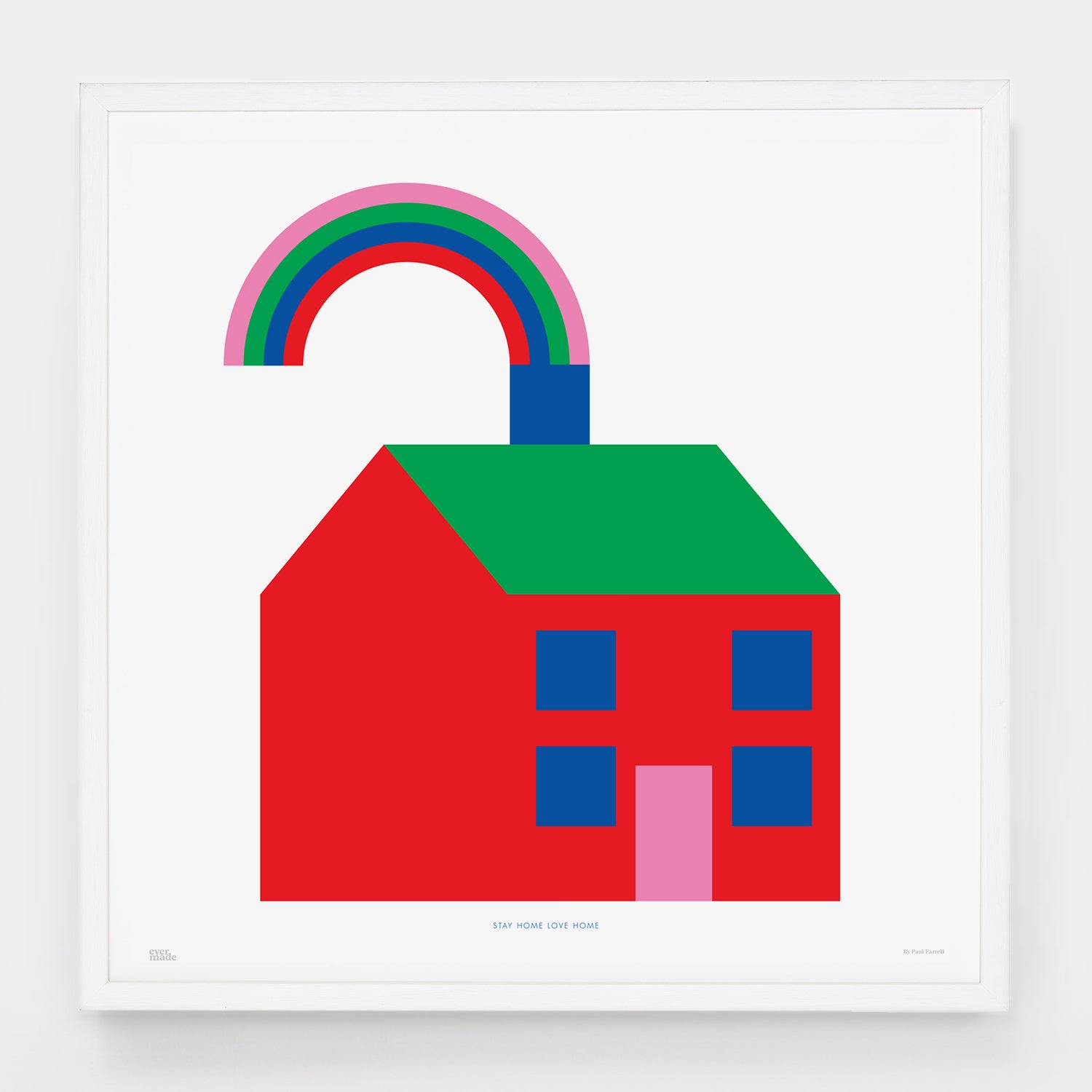 Stay Home Love Home by Paul Farrell

A charity initiative from Evermade with amazing artists to bring you a series of Evermade Edition prints titled Rainbow of Hope. As NHS staff and volunteers look after COVID-19 patients in their greatest hour of need, we can help take care of the well-being of our front-line NHS staff.

100% profits going to NHS Charities Together. Click here for more information.

Limited edition; only 100 ever made.
Size: 24" x 24" / 61cm x 61cm  or  13" x 13" / 33cm x 33cm

"The thinking was quite straight forward really by creating a strong iconic image of a typical home and a home that the occupants were happy to be locked down inside, hence the rainbow effect emitted from the chimney also suggesting good things were being created indoors."

Paul Farrell is a graphic artist and print maker. His bold, minimal and graphic style is inspired by shape and colour and influenced by the 70s graphic culture as a youngster. Paul is now an accomplished self employed designer with over 35 years experience in the creative industry.

Printed using an archival Giclée method on 240 gsm matt paper.

Framing options available in Solid Oak, Black and White. Glazed with a crystal clear shatter resistant acrylic (PMMA) for safety.
Artist: Paul Farrell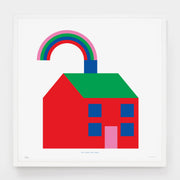 Stay Home Love Home