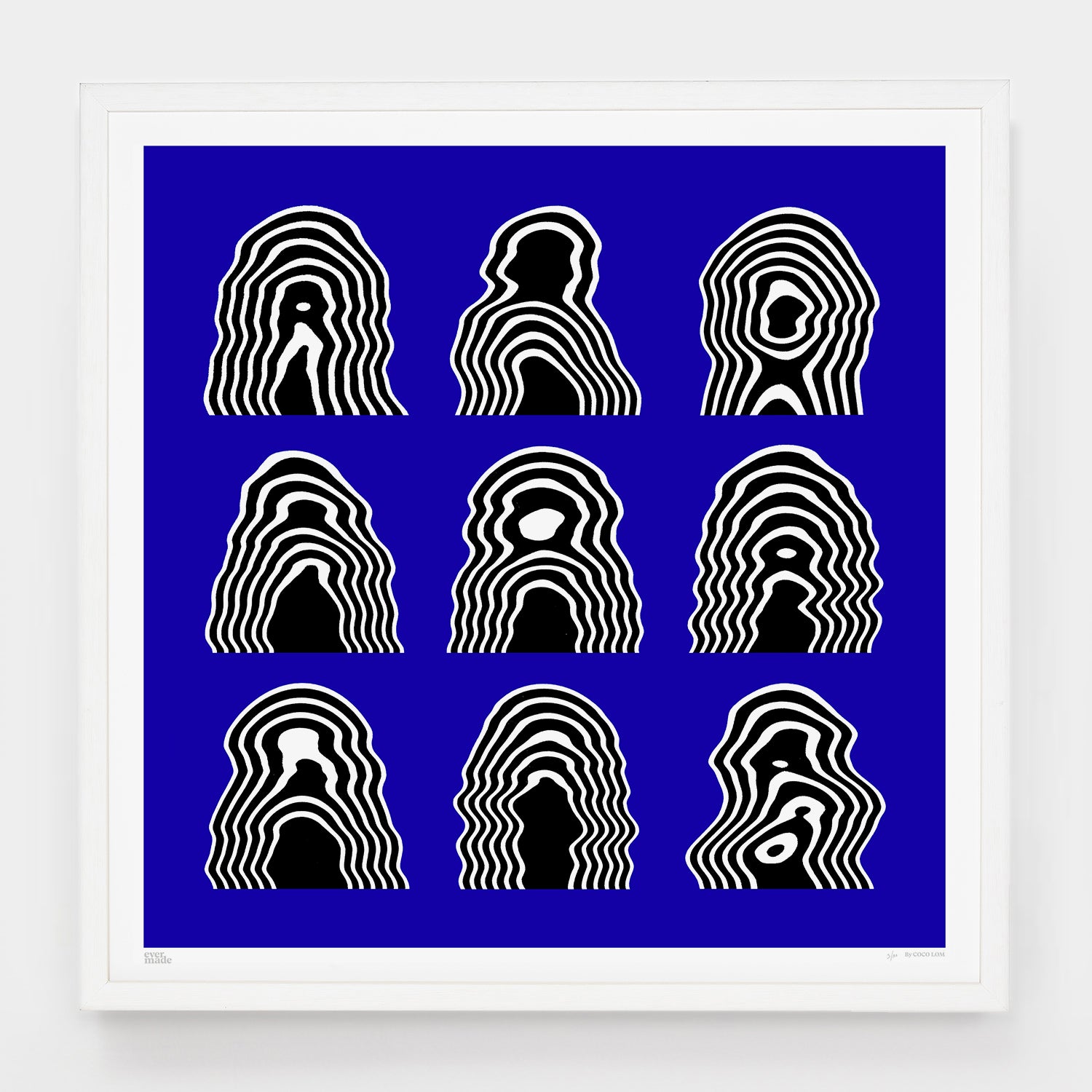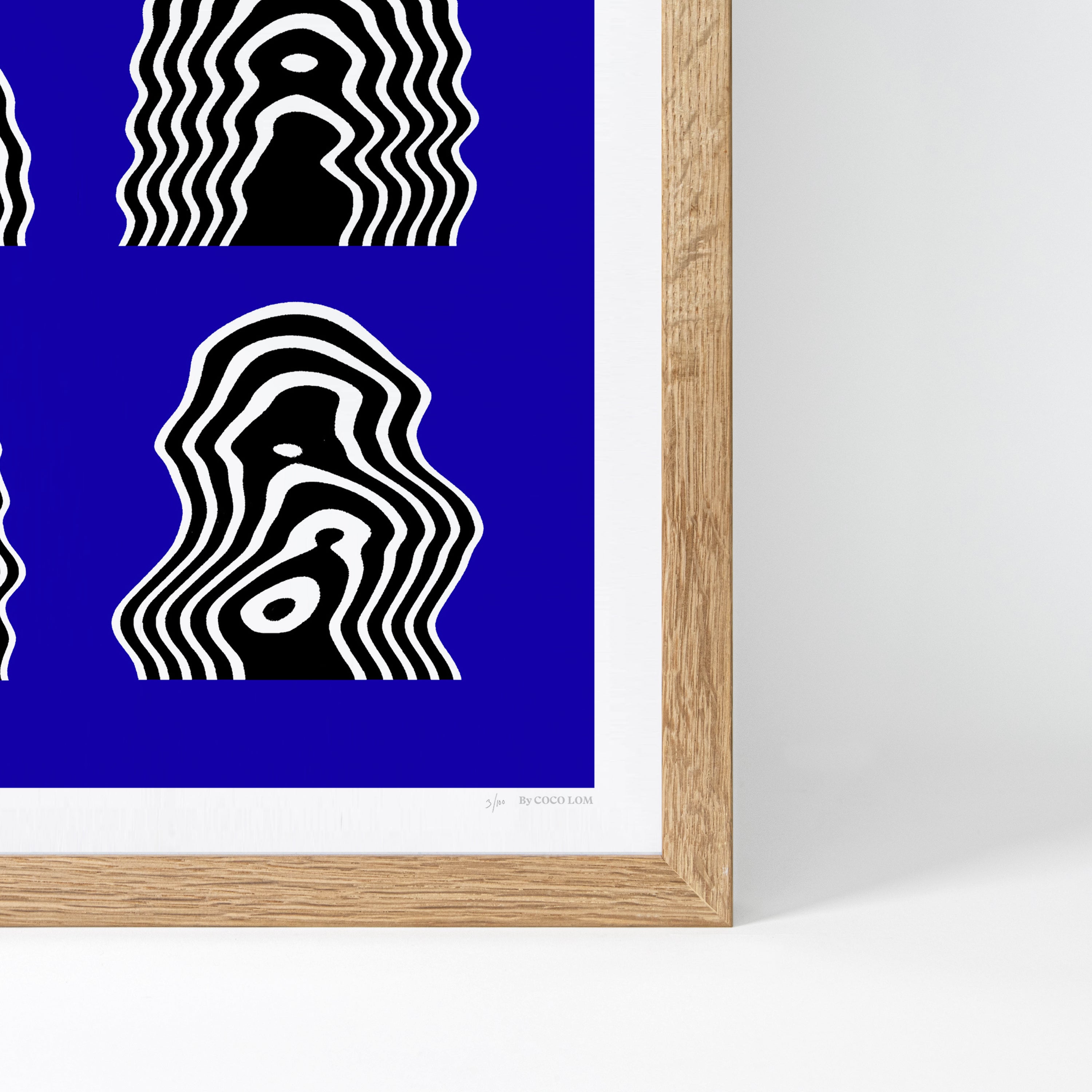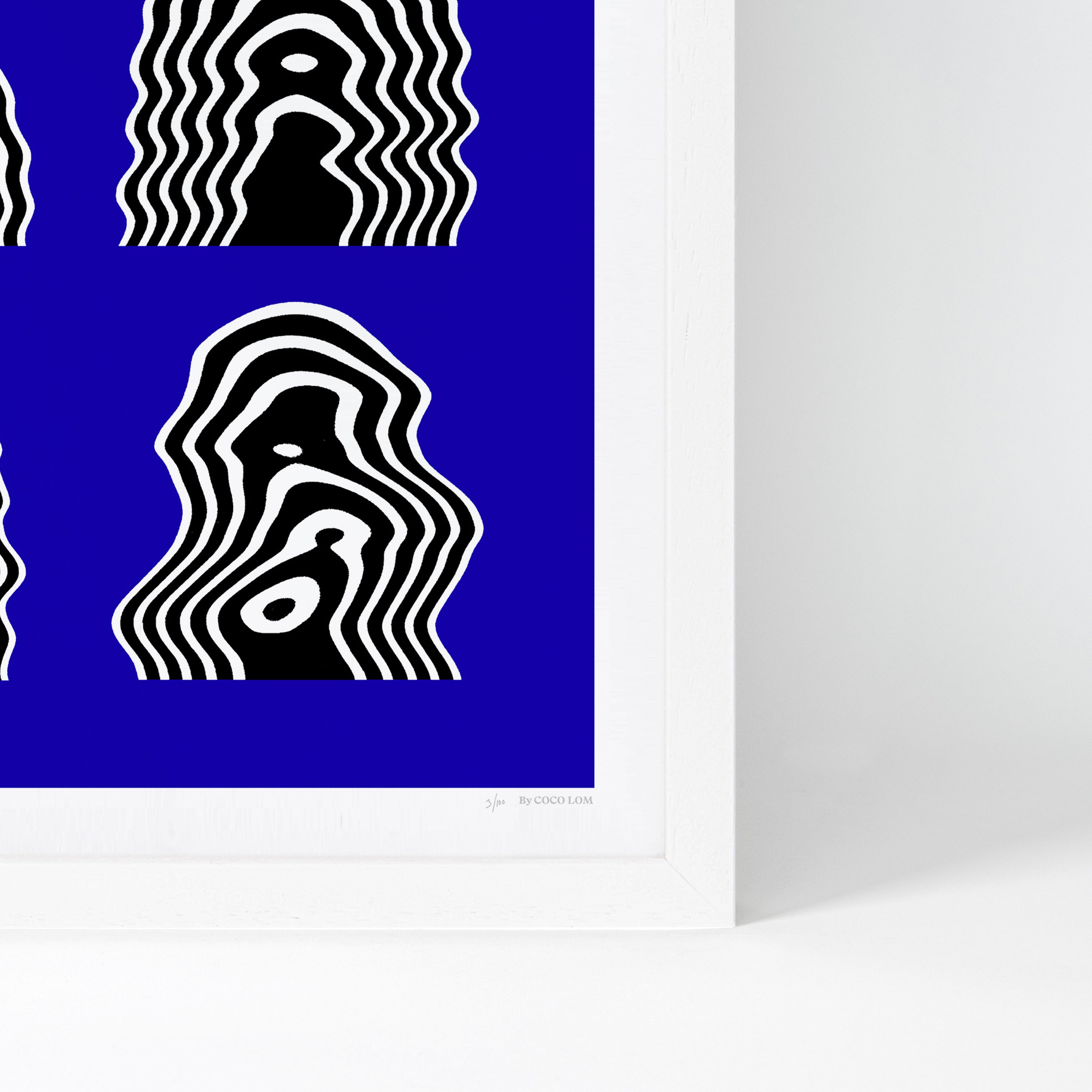 Sky Vibrations by Coco Lom

A charity initiative from Evermade with amazing artists to bring you a series of Evermade Edition prints titled Rainbow of Hope. As NHS staff and volunteers look after COVID-19 patients in their greatest hour of need, we can help take care of the well-being of our front-line NHS staff.

100% profits going to NHS Charities Together. Click here for more information.

Limited edition; only 100 ever made.
Size: 24" x 24" / 61cm x 61cm  or  13" x 13" / 33cm x 33cm

"It's said that the colour blue calms our mind and is often described as peaceful, tranquil and secure. It's even been shown to lower our heart rate and body temperature when looking at it. It's a colour often found in nature, such as the dark blue of the ocean or the rich blue of the daytime sky. My 9 rainbows are full of energy and buzzing vibrations and dance in front of the calm and joyful sky behind."
Coco Lom is an artist and designer from East London. Her distinctive style mixes a bold bright colour palette with black and white pattern, which is often created on one of her favourite tools - a photocopier. Her driving force is to help people find the magnificence amongst the daily mundane, opening people's eyes to the powerful colours and patterns that surround us.

Printed using an archival Giclée method on 240 gsm matt paper.

Framing options available in Solid Oak, Black and White. Glazed with a crystal clear shatter resistant acrylic (PMMA) for safety.
Artist: Coco Lom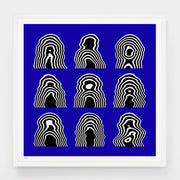 Sky Vibrations