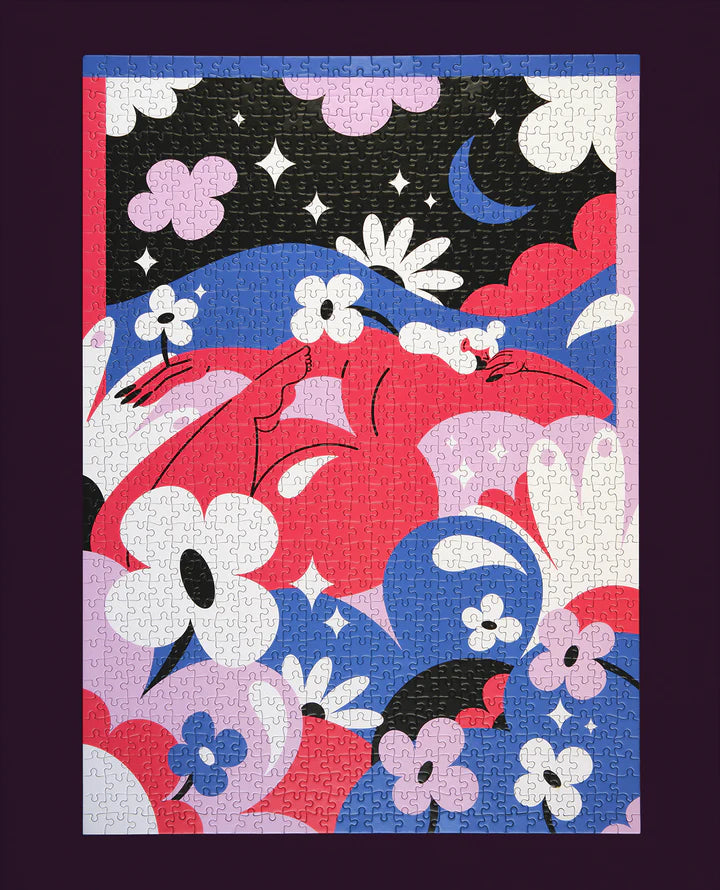 Marylou Faure Jigsaw Puzzle
1000 piece puzzle
Organic canvas pouch
A3 poster in high quality GSM
Rejig x Marylou Faure Jigsaw Puzzle
Made in the UK from 100% recycled materials.

ARTIST'S NOTE:
"This piece was inspired by the origin of dreams and imagination, with my character letting herself be swept away in this fantasy world - daydreaming and getting lost in her own bubble. Solving a puzzle can give you a similar feeling and I wanted to mirror that through my artwork."
Artist: Marylou Faure
Marylou Faure Jigsaw Puzzle