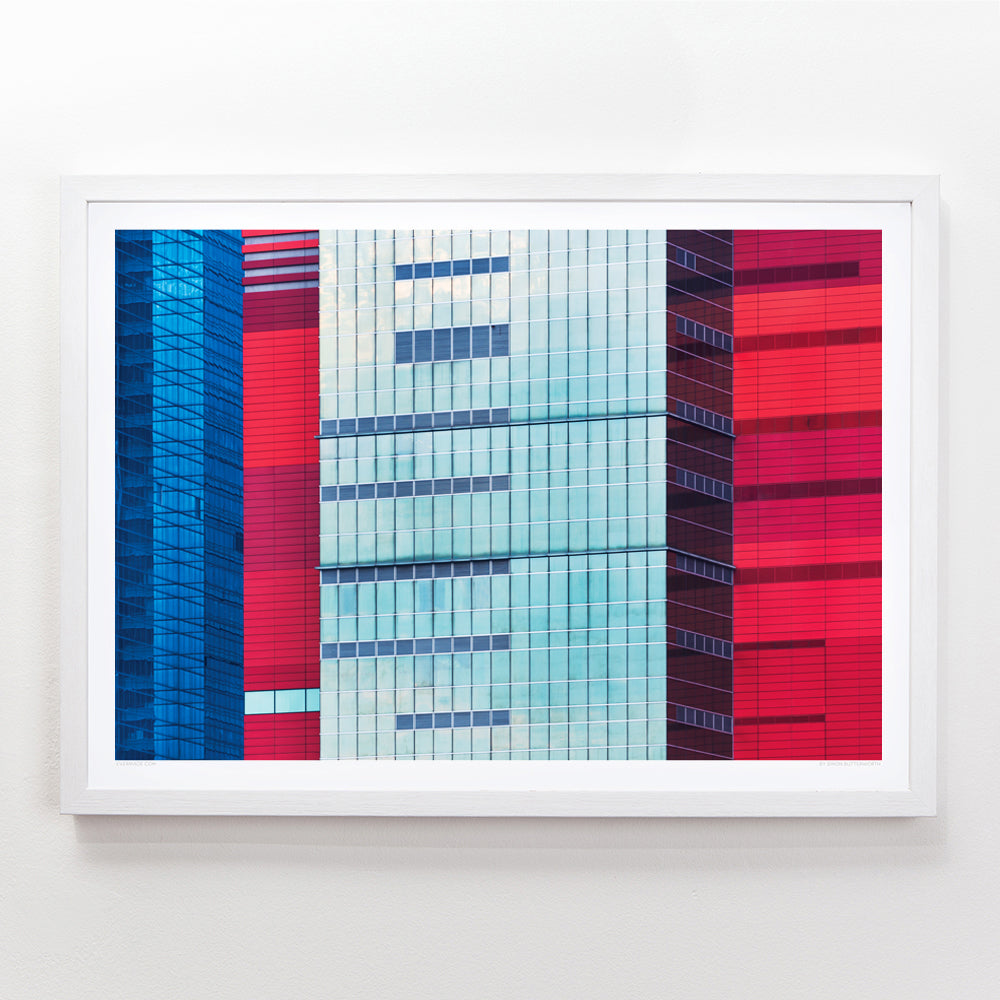 These images are of the elegant glass structures and high rise buildings in Hong Kong. The angular shapes and linear perspective make for a multi-dimensional urban cityscape, perfect for adding a modern edge to your home.
Giclée print on matt paper.
Size: A2 (42.0 cm x 59.4 cm)
Available in framed or unframed option, please note framing may take up to 5 working days before dispatch.
Artist: Simon Butterworth
Hong Kong 1