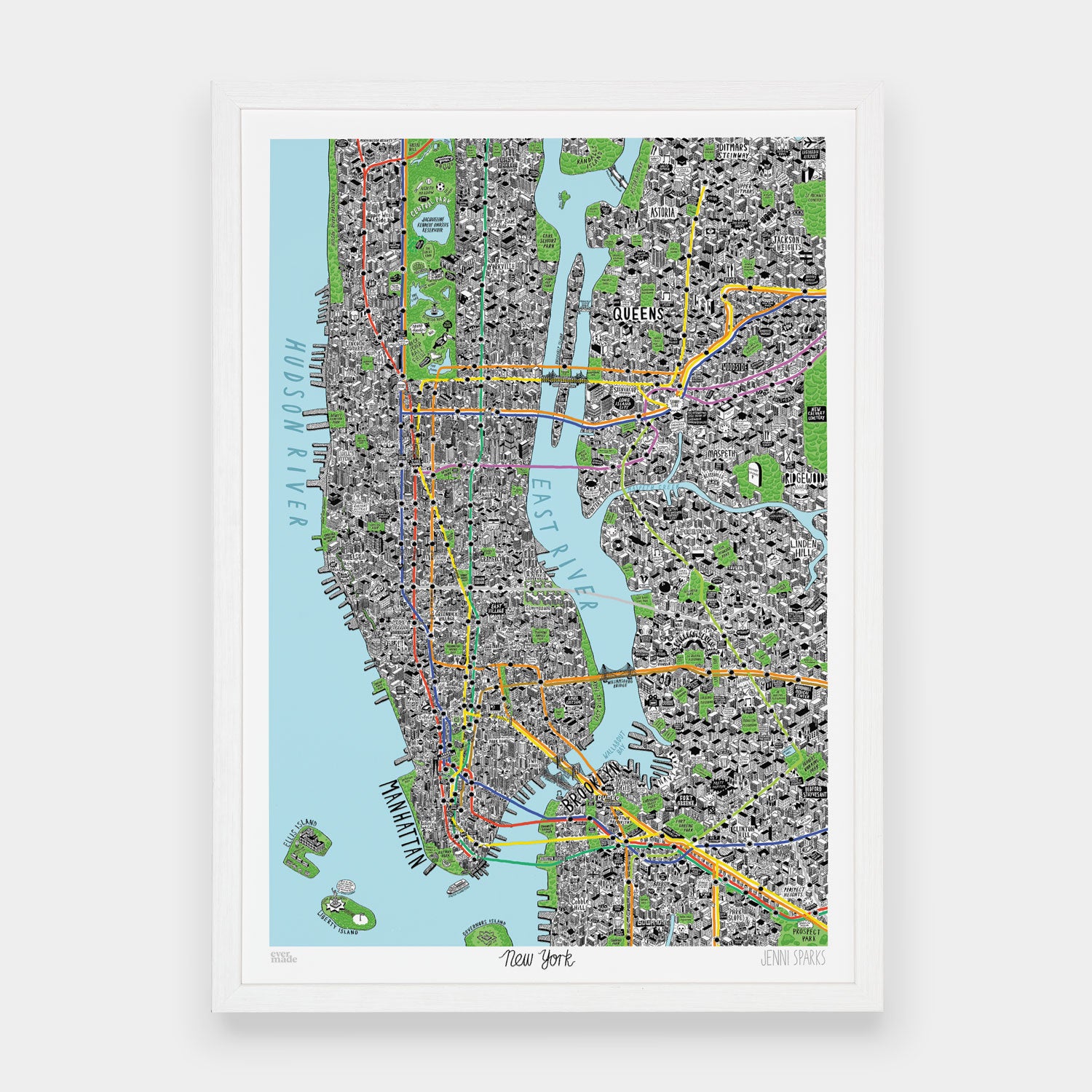 Hand Drawn Map of New York
In collaboration with illustrator Jenni Sparks we present the definitive culture map of New York. The hand-drawn map of New York charters unofficial territories alongside well-known ones, delving deep into the New York landscape, complete with the quirky in-the-know hallmarks and landmarks which make the city so unique.


Available in two sizes:
A1 [33.1" x 23.4" / 84.1cm x 59.4cm]
A2 [23.4" x 16.5" / 59.4cm x 42.0cm]


Super Detailed
The hand-drawn Map of New York is brimming with detail, all meticulously drawn by illustrator Jenni Sparks. Not only is the map a design must-have, it also provides a handy reference point as it is based on the geography of New York's subway system.

Areas Covered
The print mainly focuses on the Manhattan area as well as parts of the surrounding districts such as Queens and Brooklyn. It took Jenni Sparks months to create the map, comprising of hundreds of meticulous illustrations representing buildings, hidden gems, fun facts and more.

Framing Options
For the ideal gift, all our prints are available framed. Framed in a wooden frame. Glazed with a crystal clear shatter resistant acrylic (PMMA) for safety. Choose between a painted white wash or black finish. Framed prints are send via courier.
Artist: Jenni Sparks
Meet the artist
Jenni Sparks
Jenni Sparks' playful illustration style effortlessly communicates her sense of humour through her intricately detailed hand-drawn maps.
Artist Interview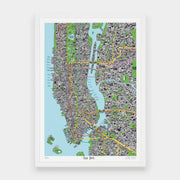 Hand Drawn Map of New York