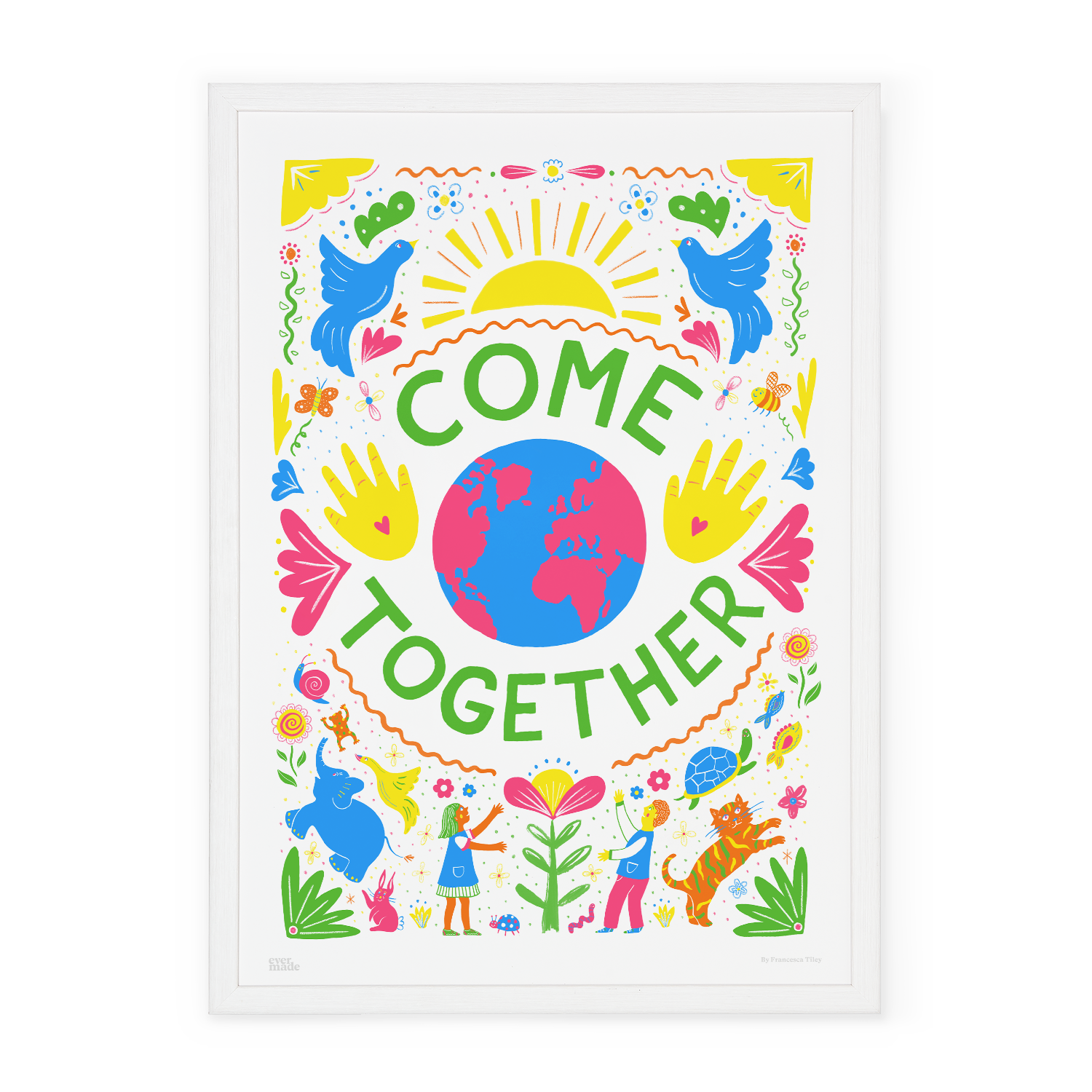 Come Together by Francesca Tiley
Limited edition; only 50 ever made.
Size: A3 [11.69" x 16.53" / 29.7 x 42.0cm]

Exclusive to the Evermade Editions 'A Decade of Change' collection.

Printed using an archival Giclée method on 240 gsm matt paper.
''Come Together' celebrates the importance of acting as a unified world. This refers to people, animals and plants acting as one ecosystem that is dependent on each other. We live in fast changing and uncertain times. A Decade of Change promotes being conscious with our thoughts and actions, which is of utmost importance if we wish to build a better future.'
Francesca is a London-based artist whose illustrations are influenced by her British-Mexican upbringing. Her work evokes a bold and vibrant energy through strong colours, expressive drawings and hand rendered lettering, inspired by Mexico's rich culture of art and crafts.
Framing Options
Each of our prints are available framed, making them the ideal gift to friends, family or yourself! Read about our framing options here.
Glazed with a crystal clear shatter resistant acrylic (PMMA) for safety.


Artist: Francesca Tiley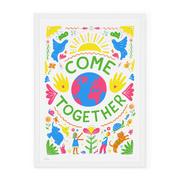 Come Together