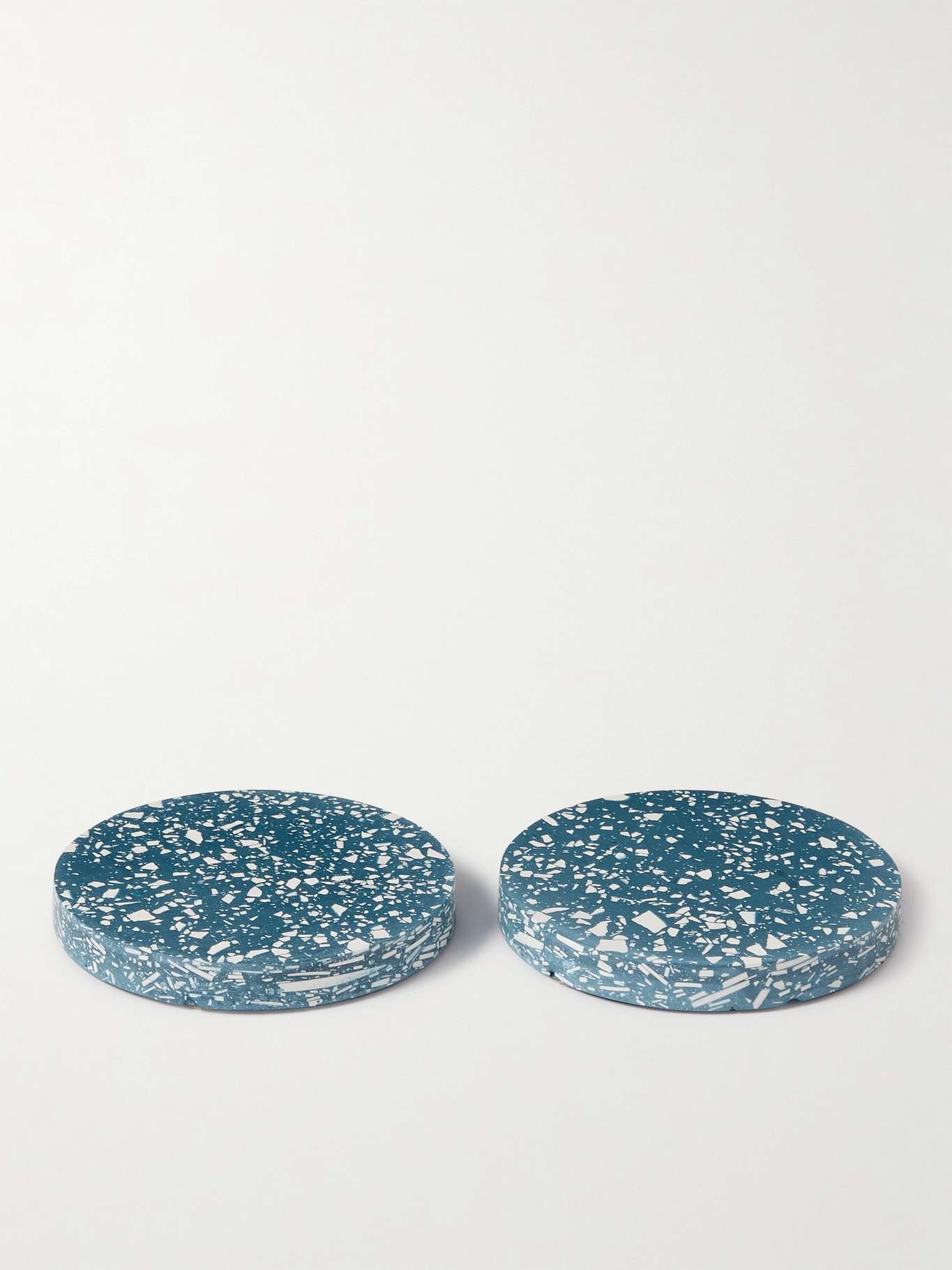 Round Coaster by Katie Gillies (Set of 2)
Katie Gillies is a surface and product designer from Nottingham, England. She specialises in using Jesmonite, which is an acrylic and resin based material, to create her colourful Terrazzo surfaces and products. Every piece is carefully cast by hand and is completely unique in its colour and design. Her Terrazzo works can be used for interior projects and products, ranging from wall panels to homeware goods.

The dimensions are around 95mm x 95mm x 0.8mm.

Weight approx 200G.

Style's and patterns will vary but will follow this colour/pattern scheme.

Artist: Katie Gillies
Round Coaster by Katie Gillies (Set of 2)