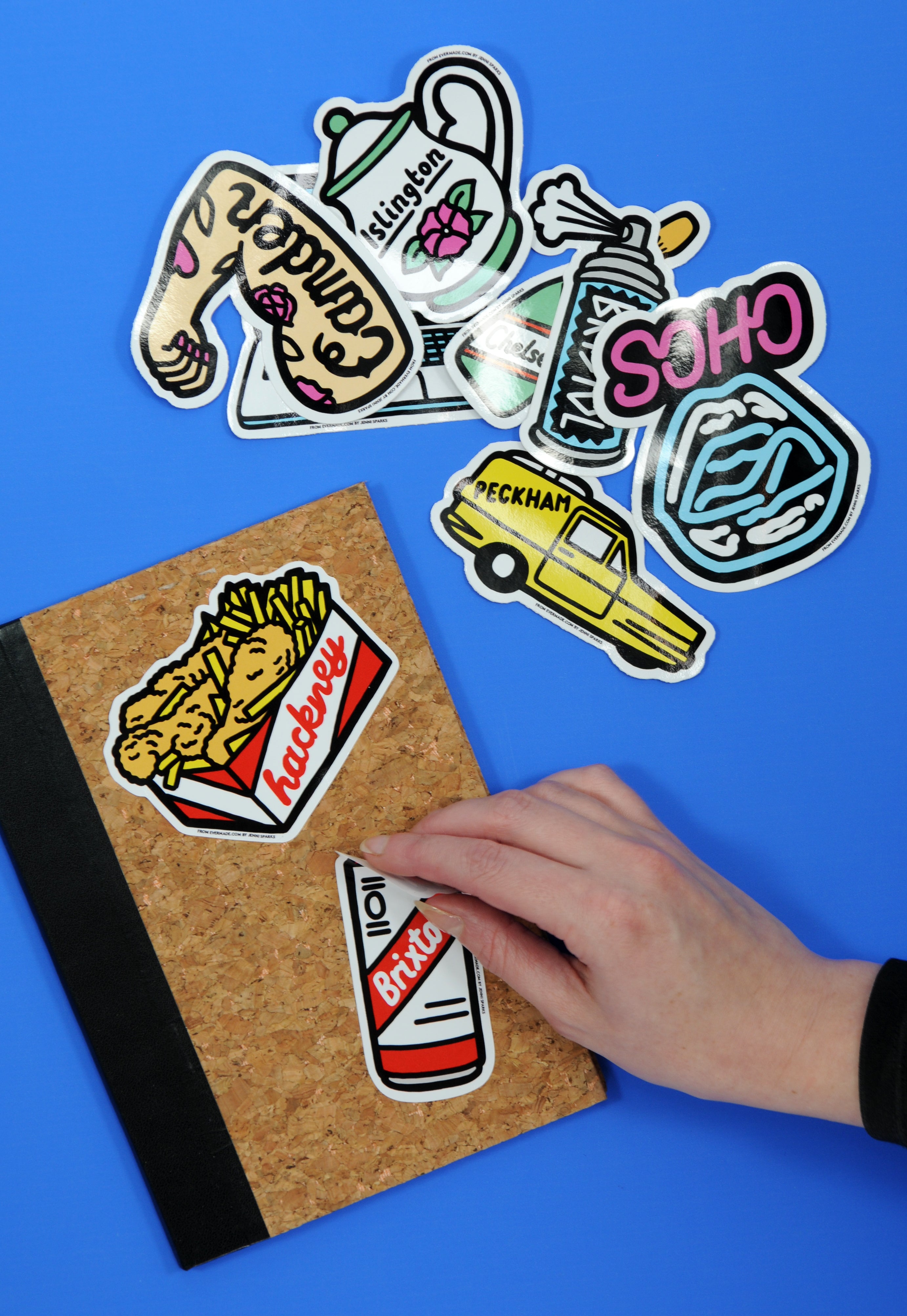 Jenni Sparks Hometown Stickers
Represent your hometown with these tongue-in-cheek stickers designed by illustrator Jenni Sparks. Plaster your laptop, notebook and desk with these bright, playful designs.

About the Hometown Range
Illustrated by Jenni Sparks, these pins and keyrings jump straight off her hand-drawn maps for a wearable nod to your favourite places. From tattooed biceps, boxes of fried chicken and the infamous can of Red Stripe…these designs speak for themselves. Choose from locations including Brighton, Soho, Brixton, Chelsea, Islington, Shoreditch, Hackney, Peckham and Camden.
Artist: Jenni Sparks
Jenni Sparks Hometown Stickers