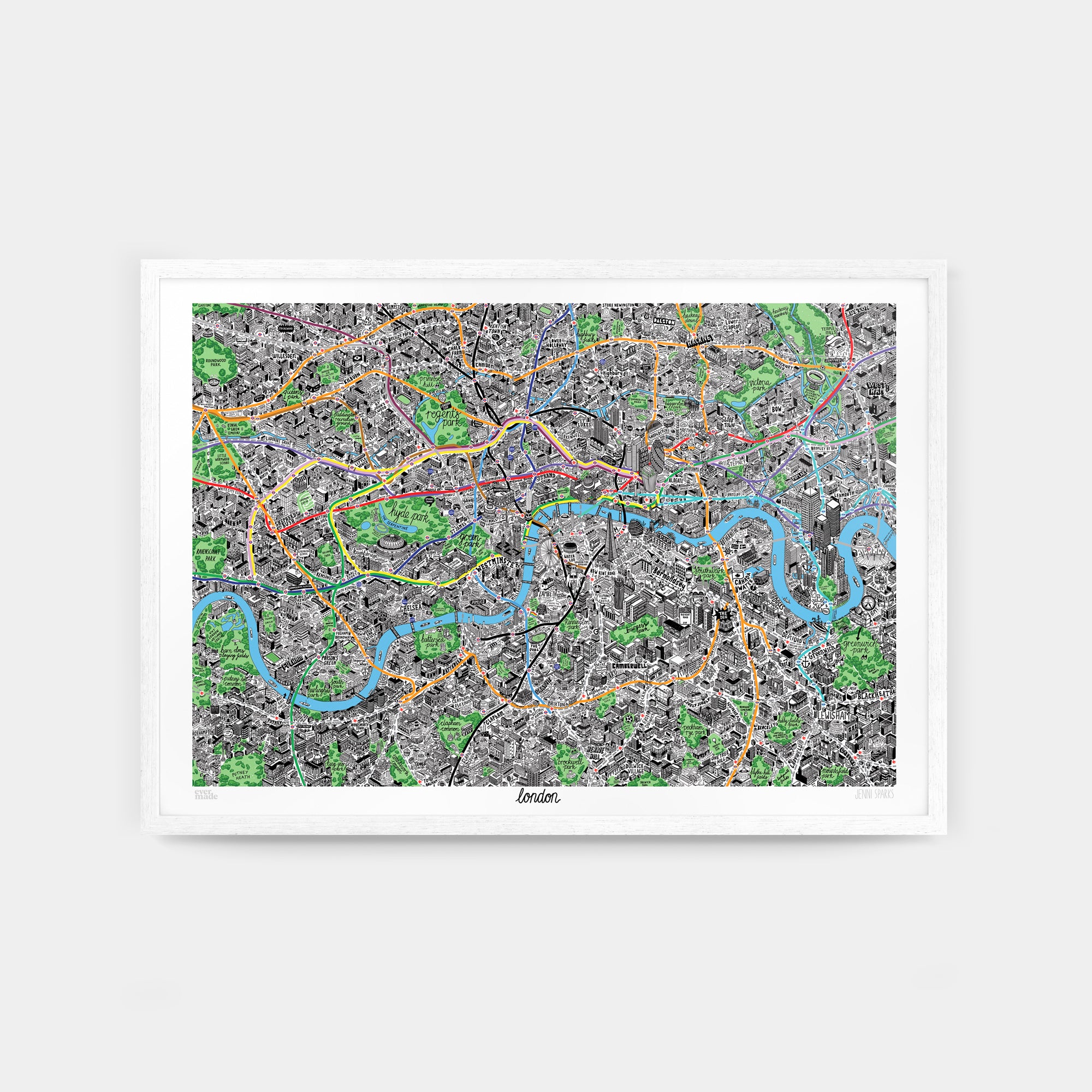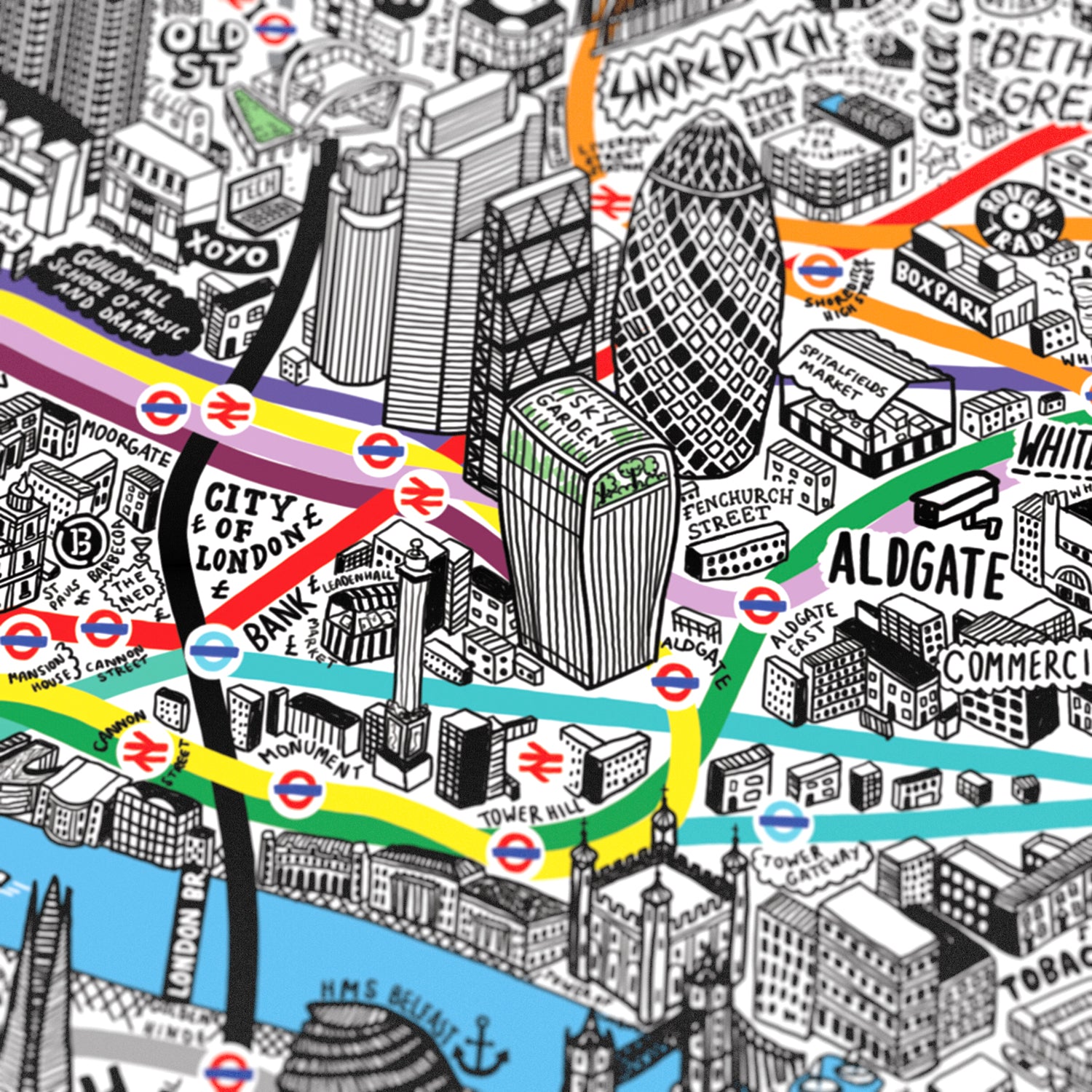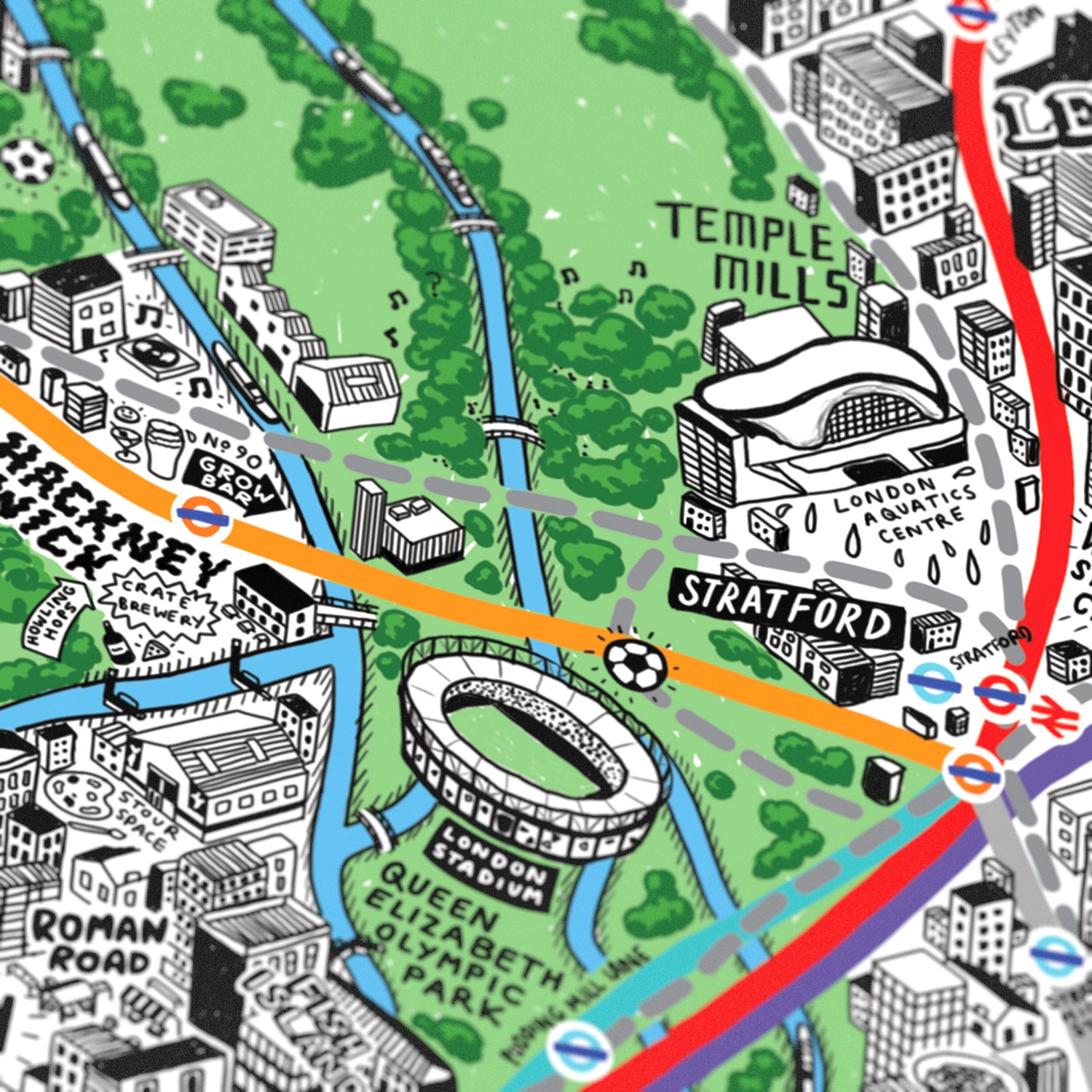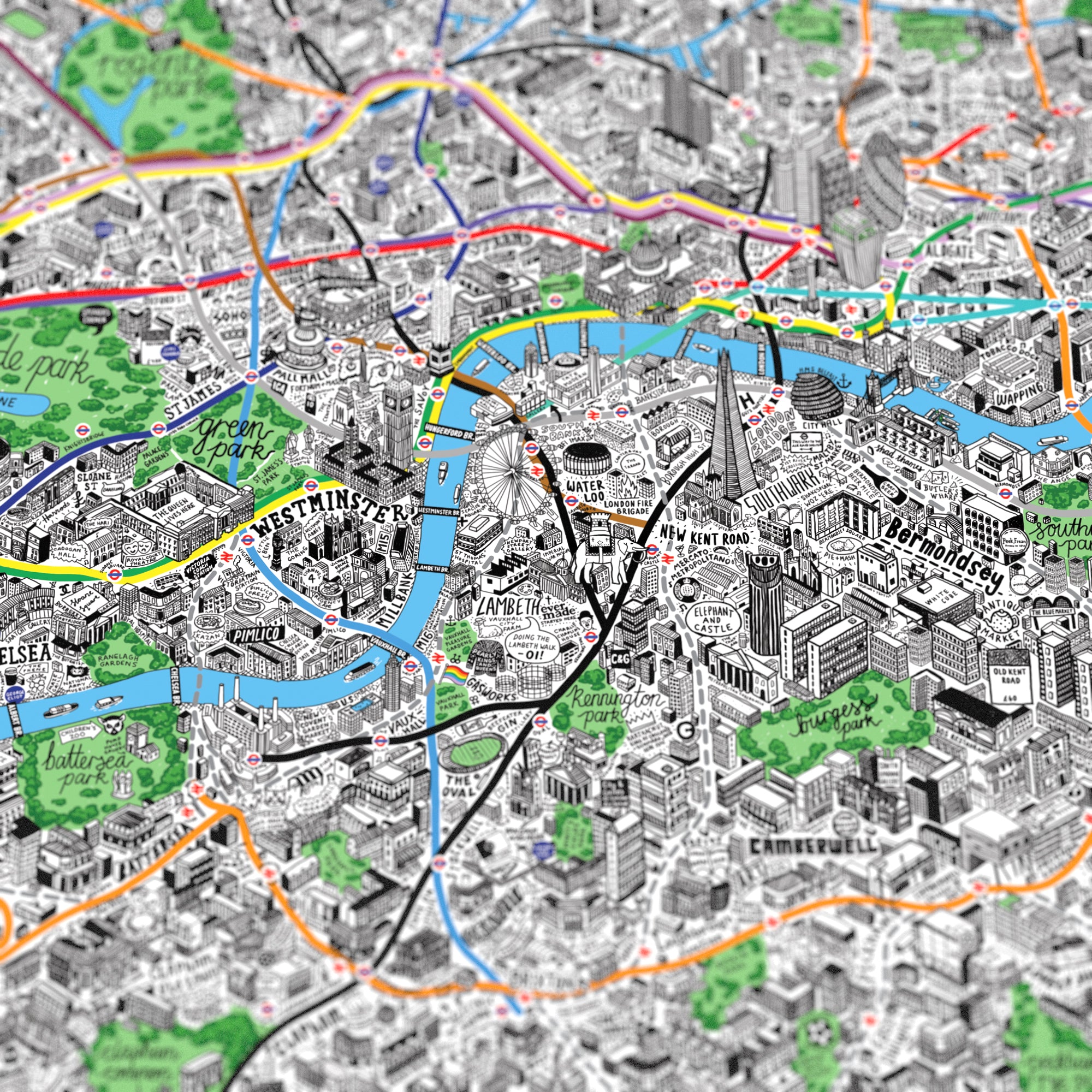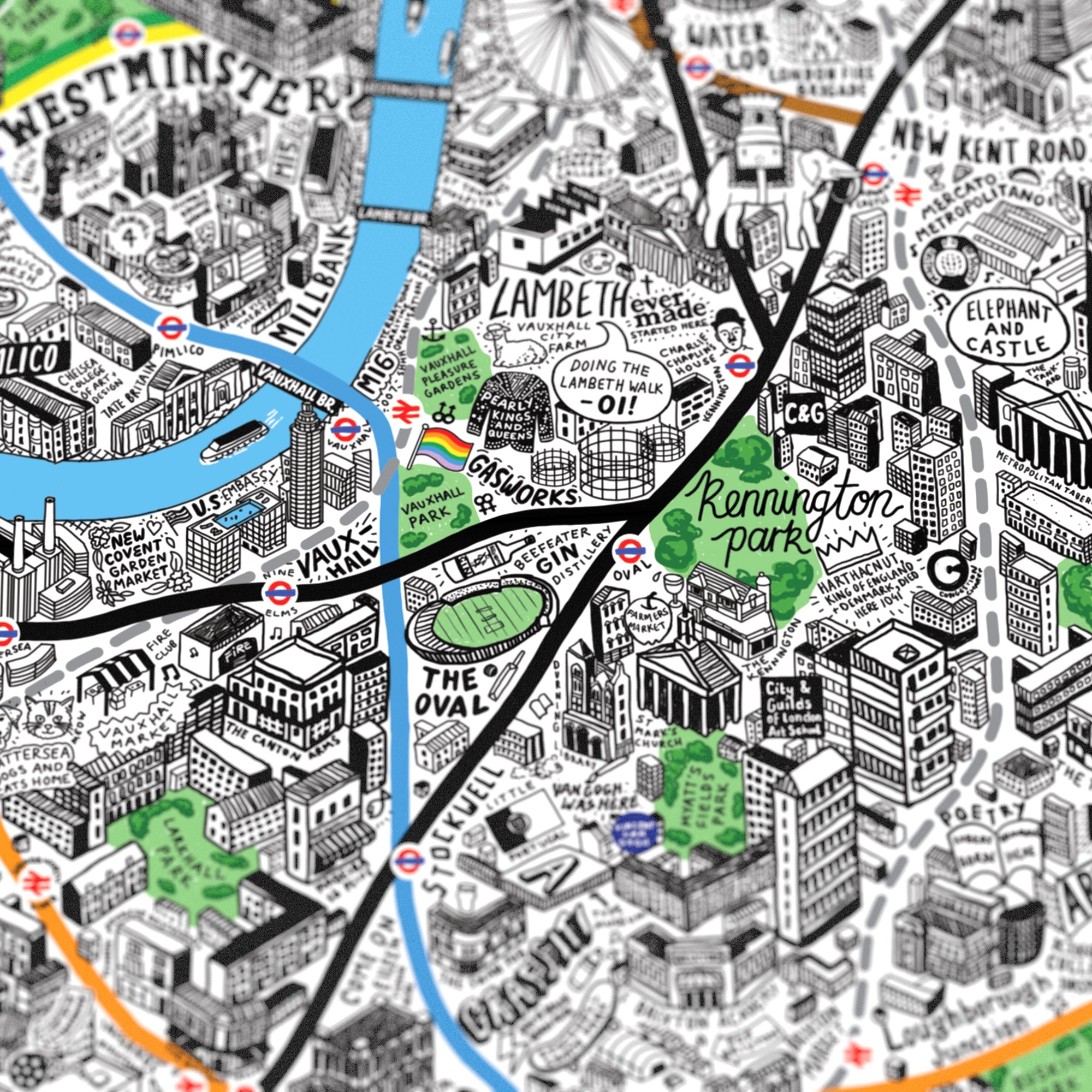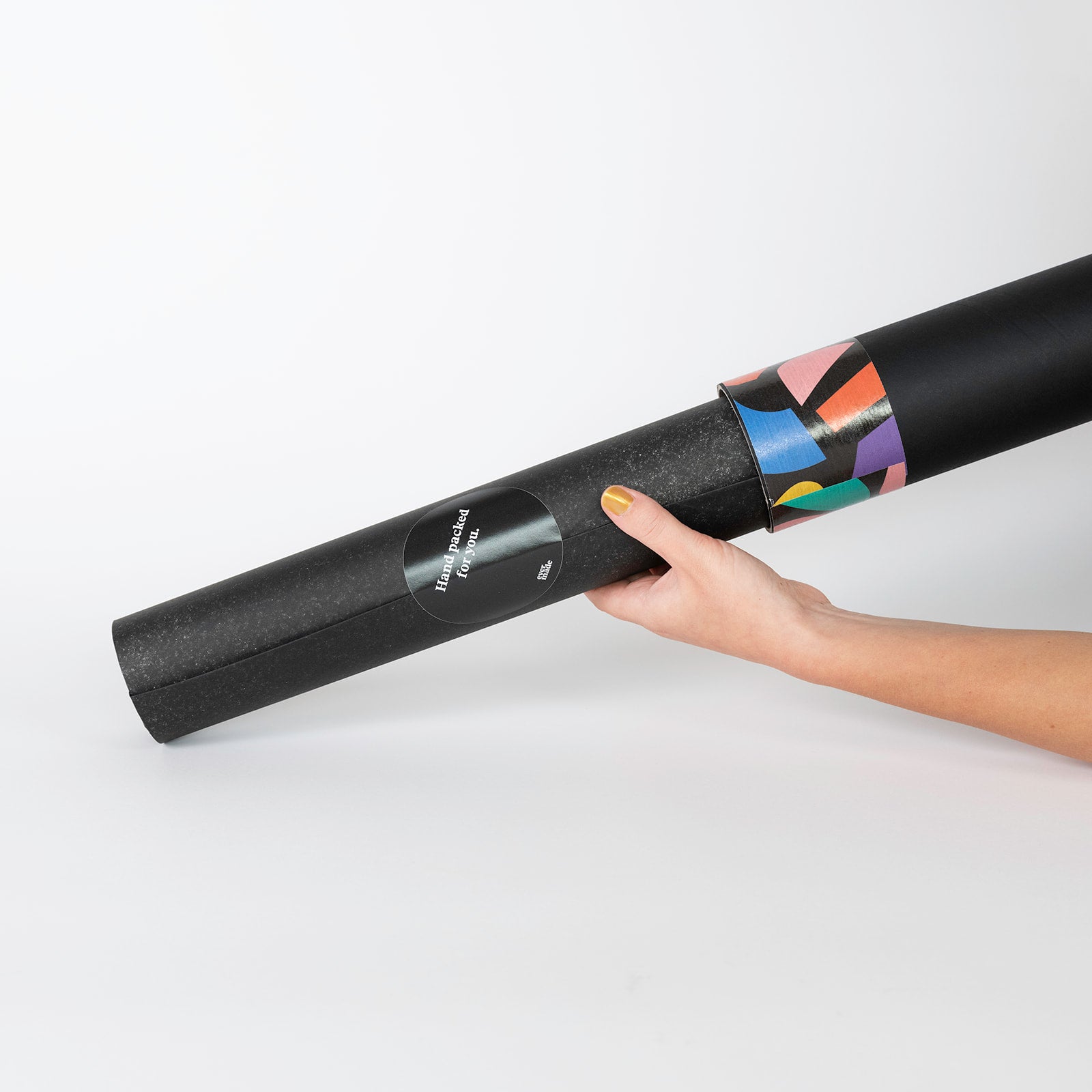 Hand Drawn Map of London by Jenni Sparks 
2nd Edition

Illustrator Jenni Sparks has returned to the UK's capital for a new edition of the release that began her iconic hand-drawn series: the definitive culture map of London. The map has been illustrated afresh, jam-packed with hundreds of new updates – from the soon-to-open Elizabeth line to the new Northern Line extension to Battersea – alongside signature elements, like the map's useful design around public transport links.

Countless hours of research and the help of several London locals from the online community have bought this edition to life. Digging deeper into hidden local history, the ever-changing London skyline and often overlooked spots, Jenni has turned her findings into hundreds of isometric illustrations. With each area portrayed with a distinct typographical style, this stunning print captures the rich multitude of places, from clubs to cafes to cultural institutions, to be found in London's centre.
Available in two sizes:
A1 [33.1" x 23.4" / 84.1cm x 59.4cm]
A2 [23.4" x 16.5" / 59.4cm x 42.0cm]
Meticulously detailed
The culmination of months of planning, this map offers an intricate look at London that leaves no stone unturned. Carefully illustrated through her meticulous drawing process, Jenni has produced a collection of elaborate hand-drawn 2D graphics, isometric buildings and funky typography that  exude effortless humour.

Mind the gap
This map of London fills in gaps in information found in Harry Beck's widely-used diagram of London's underground, which often presents a confusing impression of the city's geography. This print accurately illustrates the distance between tube lines and offers a true-to-life sense of where things are in relation to them. 

One step ahead
Revised and renewed, we've taken extra steps to ensure this map remains an up-to-date travel guide. The map has been expanded to include new transport links, like the updated Overground; new architectural landmarks, like the Sky Garden of 20 Fenchurch Street and the swanky new Sky Pool in Embassy Gardens; and London's famous canals. We've also checked all businesses shown are still open following the COVID-19 pandemic. 

Streets of London
For a new edition, Jenni has worked celebrity birthplaces, fun facts and hallmarks of London-living into the map. The city's best-kept secrets are also hidden amongst the drawings – keep your eyes out for in-jokes like the musical notes coming out of the trees of Hackney Marshes, a subtle nod to its illegal raves.

Zoning in
The Hand Drawn Map of London covers most of zones 1 and 2. It goes as far north as Cricklewood, Stoke Newington and Hackney Marshes; the south covers all areas up to and including Brockley, Herne Hill, Dulwich and Putney Heath. The east of the map goes as far as West Ham, Canning Town, and Greenwich; the most western areas are Barnes, White City and Willesden Junction.


Framing Options
For the ideal gift, all our prints are available to be framed and delivered ready to hang. Framed in a solid wood frame. Glazed with a crystal clear shatter resistant acrylic (PMMA) for safety. Choose between a painted white wash, solid oak or black finish. Framed prints are send via courier.
Artist: Jenni Sparks
Meet the artist
Jenni Sparks
Jenni Sparks' playful illustration style effortlessly communicates her sense of humour through her intricately detailed hand-drawn maps.
Artist Interview
Hand Drawn Map of London