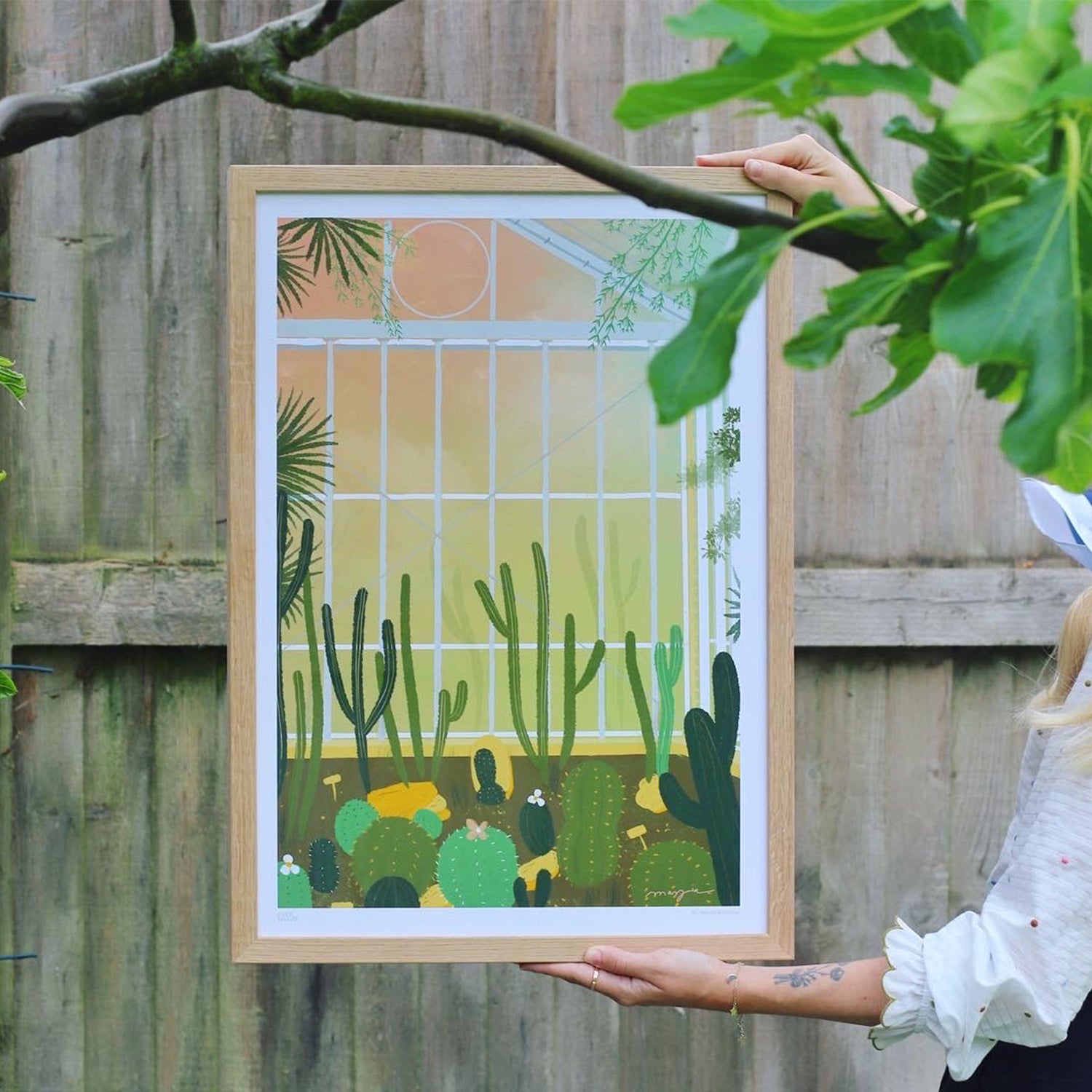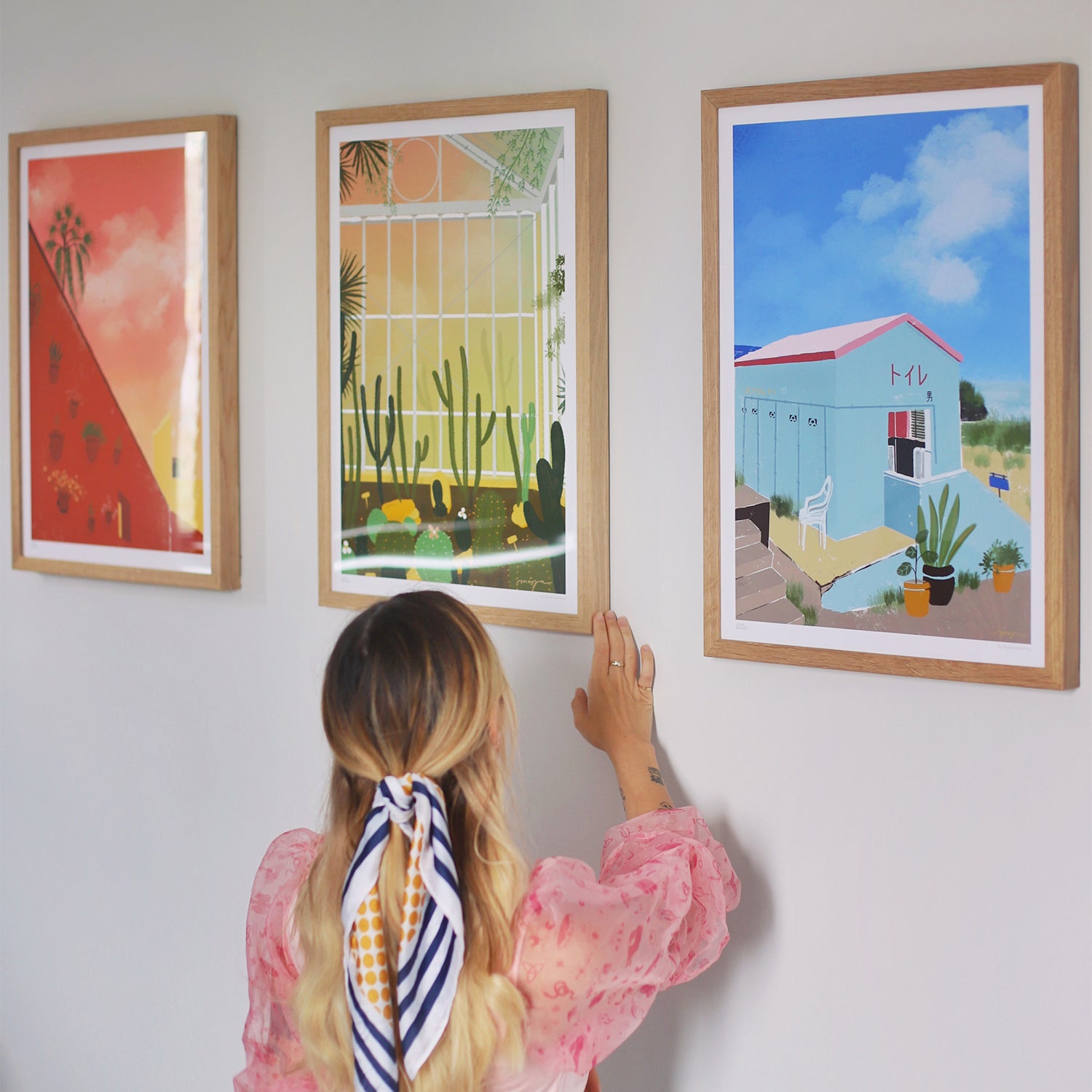 JARDIN BOTANIQUE, Geneva by Marzia Kjellberg
"Jardin Botanique showcases the most amount of nature - but indoors - contained in the perfect bubble that the conservatory of Ville de Genève is, with its multitude of plants and absolute stillness. It was a cold and rainy day when I stepped inside, but I completely forgot about the gloomy weather as I was blown away by the colours and stunning setting."

An Evermade special limited edition collaboration with Marzia Kjellberg. Available in two sizes and editions:

A2
Limited edition of 50. Signed by the artist.
420mm x 594mm add an A2 frame here.

A3
Open edition. Available only in the month of July 2020.
297mm x 420mm add an A3 frame here.


About this series:

"I wanted to capture the beauty of quiet, still places I have visited. They are based on photos I have taken in three different countries, and all three images are infused with beautiful, saturated colours. Since traveling abroad doesn't seem to be an option this summer, I wanted to be able to look at my illustrations and bring back memories of past travels and share a feeling of tranquility.

Any time I look at each one of these illustrations, I am instantly brought back to those places; they allow me to daydream of places that are so distant, yet so clear in my head."



Printed using an archival Giclée method on 240 gsm matt paper.

Supplied unframed. Framing options available in Solid Oak, Black and White. Glazed with a crystal clear shatter resistant acrylic (PMMA) for safety.




Artist: Marzia Kjellberg
Meet the artist
Marzia Kjellberg
From her studio in Brighton, Marzia Kjellberg creates pieces of functional beauty and whimsical expression.

Her work as a multi-disciplinary artist embraces several joy-filled processes. From illustrating dreamy geographies to shaping clay into loveable creatures.


Q&A with Marzia
JARDIN BOTANIQUE, Geneva