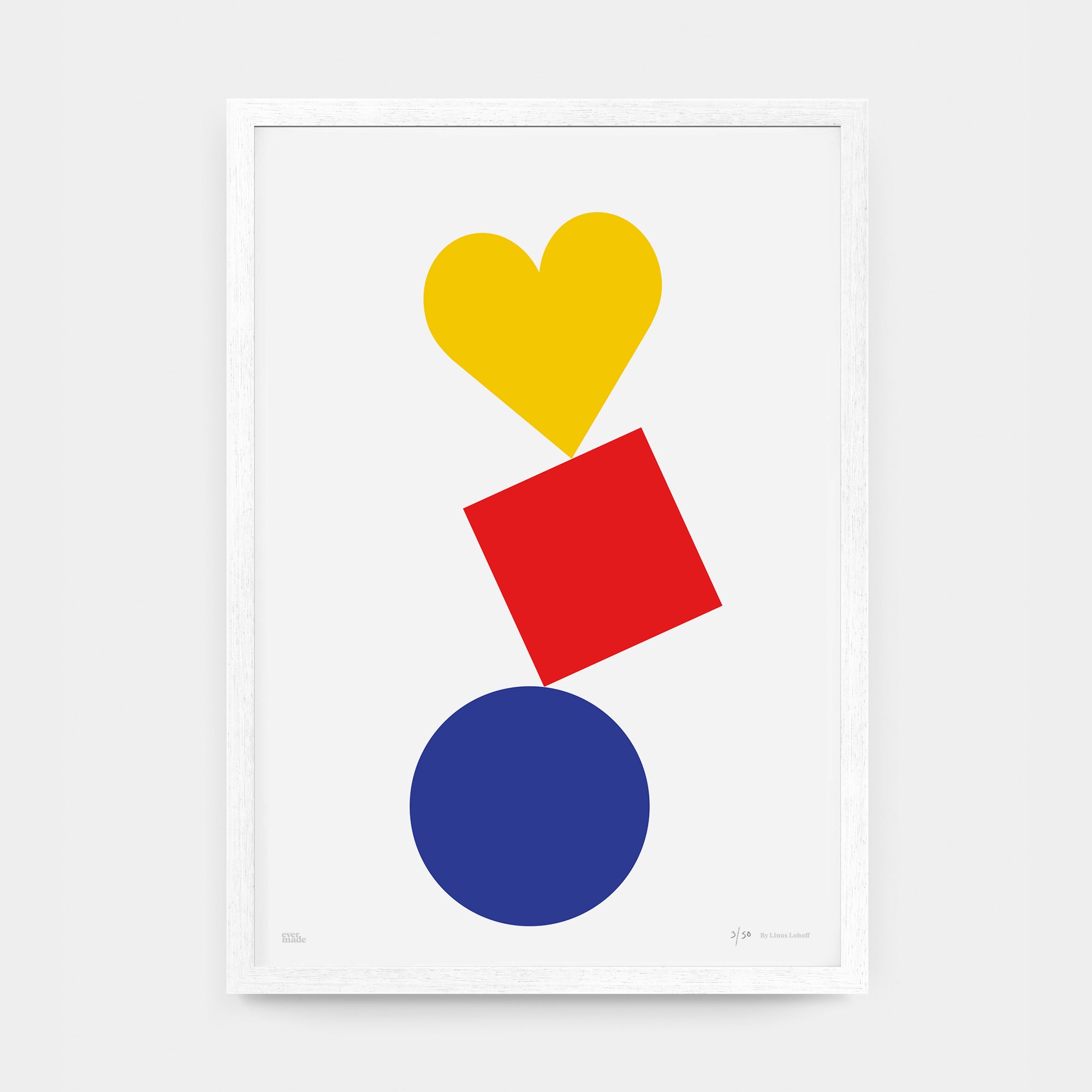 Bauhaus Love Art Print by Linus Lohoff
Limited Edition of 50.
For his latest series, graphic designer Linus Lohoff continues his "everlasting search for the smart, inspirational, and minimal" in his designs. In 'Bauhaus Love,' Lohoff showcases his abstract approach while nodding to his German minimalist inspirations. 
"I was really socialised by German graphic design history & german artists," Linus says. "The spirit of Bauhaus, that there should be no border between the artist and the craftsman, is an attitude that I totally dig. Here we are discussing, can design be art?"
Limited edition numbered print with a certificate of authenticity.
Printed using an archival Giclée method on 240 gsm matt paper.
Available in sizes: A3 & A2

Framing options available in Solid Oak, Black and White. Glazed with a crystal clear shatter resistant acrylic (PMMA) for safety.
Artist: Linus Lohoff
Meet the artist
Linus Lohoff
Based in Barcelona, inspired by German Bauhaus, Lohoff is a designer and art director with a mastery over all things visual.
Artist interview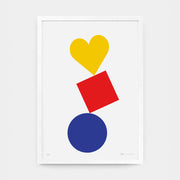 Bauhaus Love