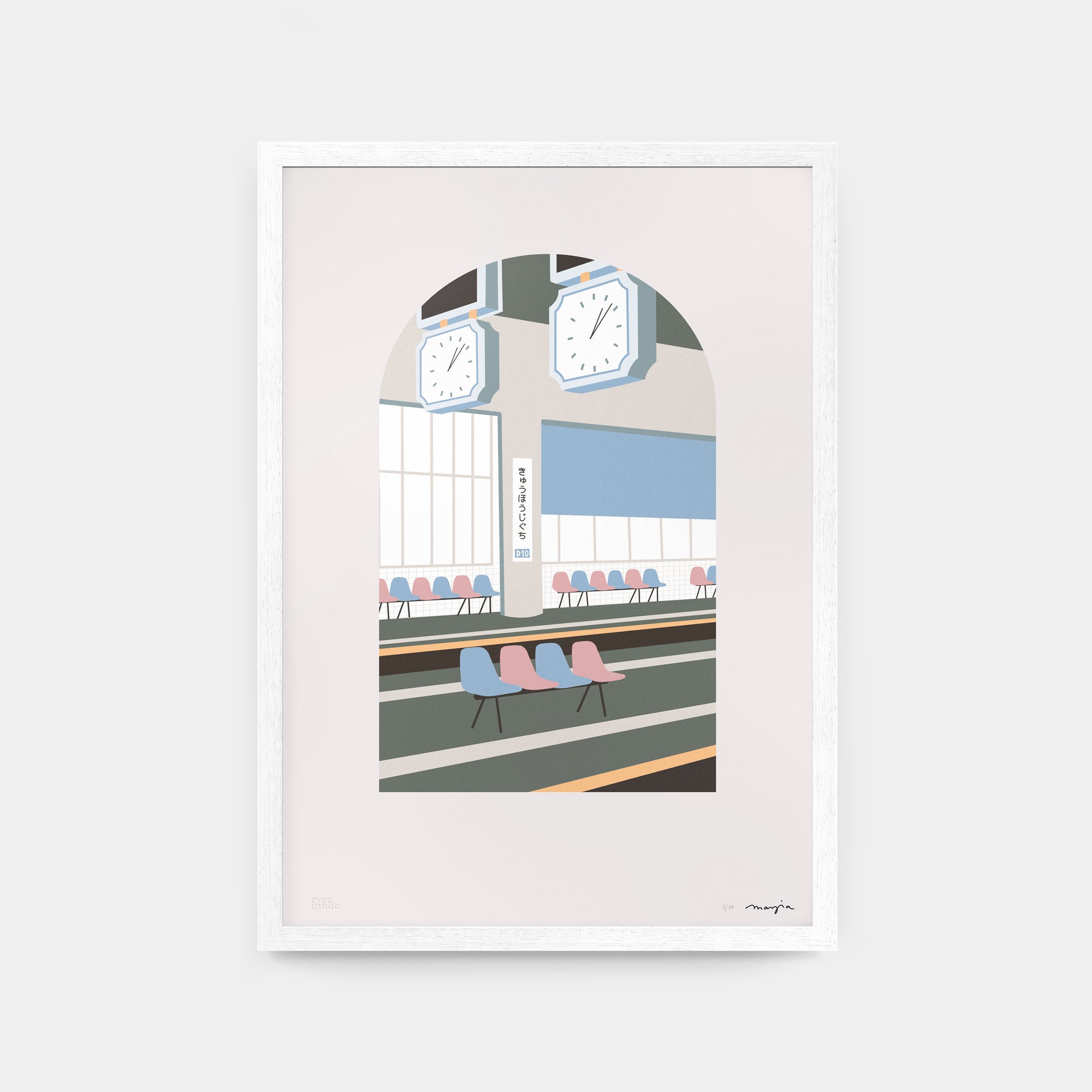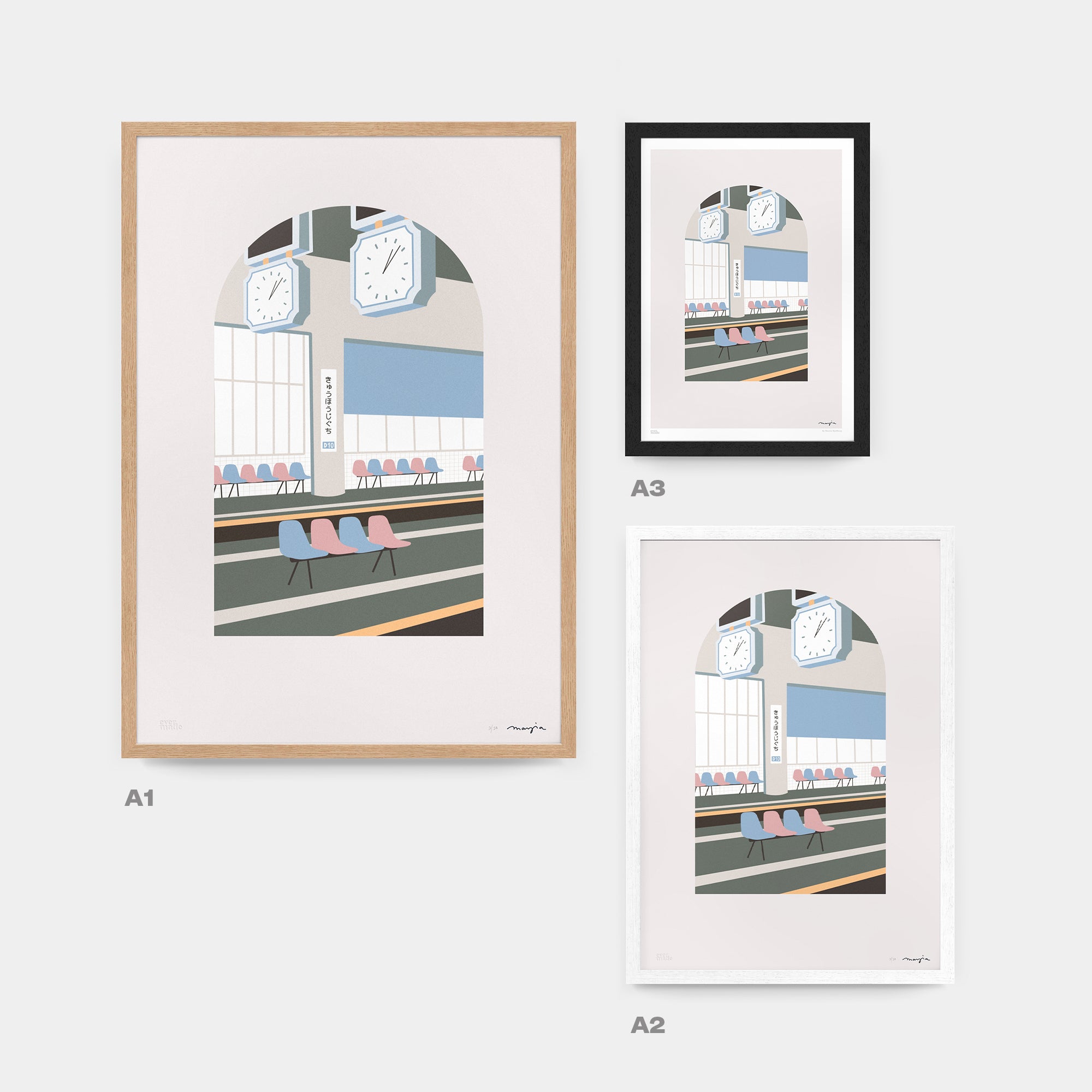 Kyūhōjiguchi Station by Marzia Kjellberg 
Marzia Kjellberg has created a new trio of prints from her own photographs, illustrating "quiet, still places." In a deserted scene with soft composition, her latest artwork Kyūhōjiguchi Station, Japan, represents fresh horizons for the artist - and distills the feeling of adventure Marzia felt on her first trip to Osaka. 
"When I went to Osaka, my husband and I ended up lost for part of the day. It was our first time there, and we felt it could be fun to wander around without following an itinerary nor a map. We had no clue where we were going, but that was part of the adventure! Generally, when thinking of Japan, my mind goes to busy Tokyo; yet I chose to illustrate this station, as to me, Japan represents a new chapter of my life I have yet to explore. Something that excites me, but that's also unfamiliar, and can't wait to discover."
Available in 3 sizes and editions:

A1
Limited edition of 10. Signed by the artist. Including a certificate of authenticity. 
841 x 594 mm add an A1 frame here.
A2
Limited edition of 50. Signed by the artist. Including a certificate of authenticity. 
420mm x 594mm add an A2 frame here.

A3
Open edition. Available only until 31st May 2021 23:00 GMT
Digital signature printed on the artwork.
297mm x 420mm add an A3 frame here.

Printed using an archival Giclée method on 240 gsm matt paper.

Supplied unframed. Framing options available in Solid Oak, Black and White. Glazed with a crystal clear shatter resistant acrylic (PMMA) for safety.



Dispatch & Shipping
For orders outside of the UK we recommend selecting DHL shipping at checkout to avoid postal delays. 
Artist: Marzia Kjellberg
Meet the artist
Marzia Kjellberg
Marzia Kjellberg is a ceramicist and illustrator based in Brighton, making "calm, colourful art," full of quiet places and personal details.
Artist interview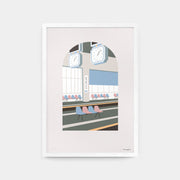 Kyūhōjiguchi Station