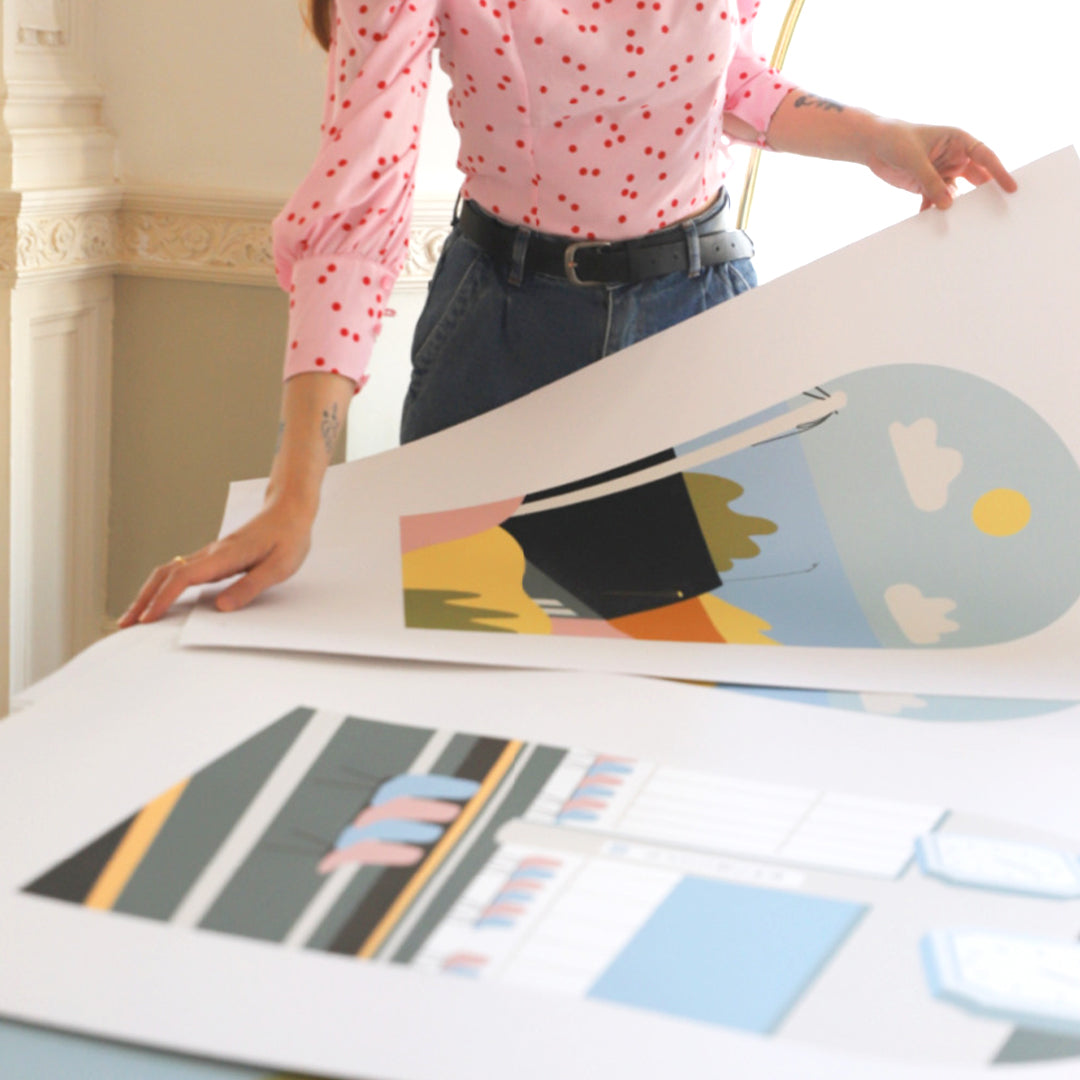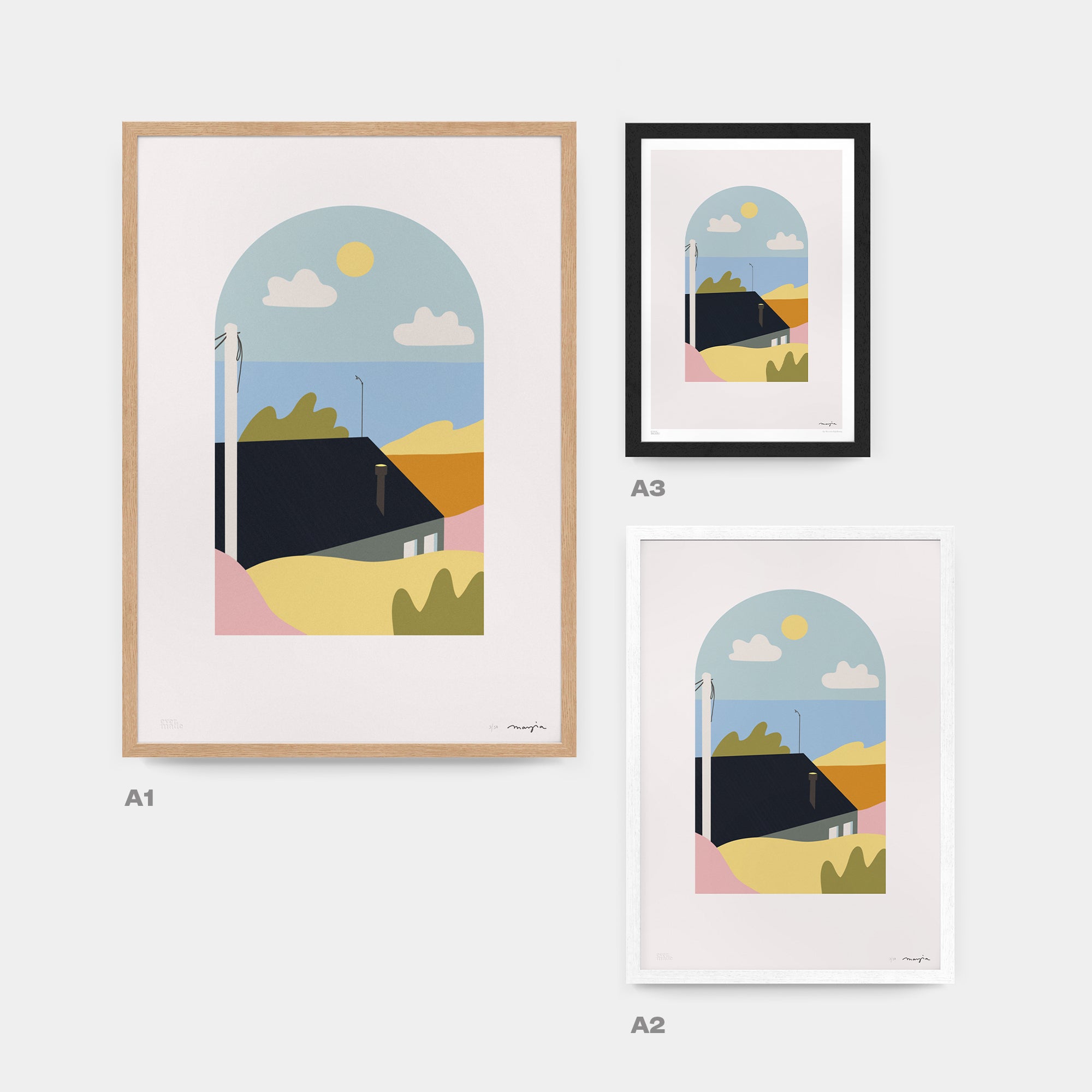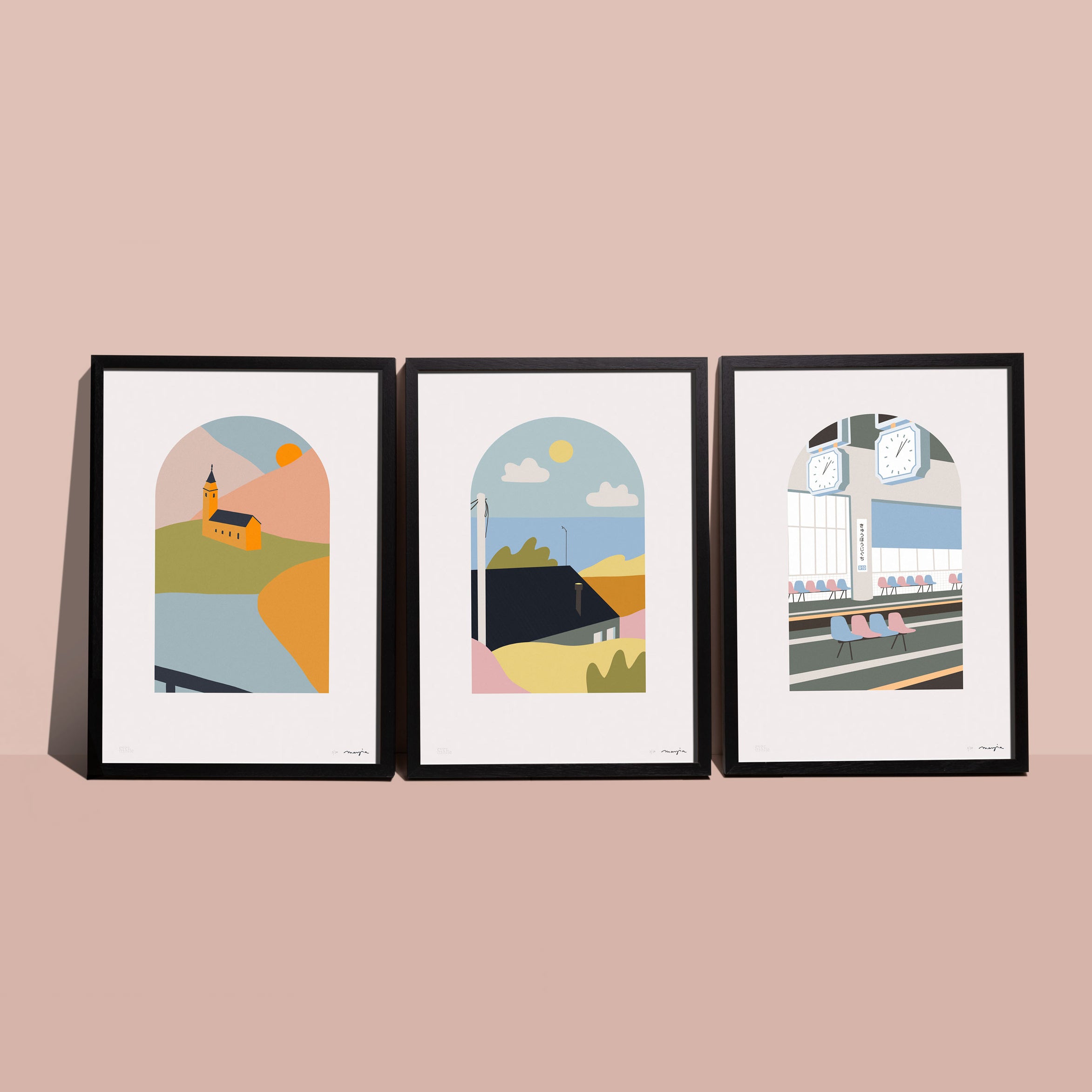 Camber Sands by Marzia Kjellberg 
Illustrator Marzia Kjellberg has "simplified shapes and colours" for this new three-print series, offering a graphic take on peaceful landscapes. As one of the places Marzia feels most connected to, Camber Sands, UK, playfully depicts the artist's current home and her time spent in England.
"Camber Sands is a coastal area in East Sussex, not far to Brighton & Hove. In the winter, you barely see any people around, and standing on top of the sandy dunes is so freeing - not to mention the spectacular sunsets you get to experience from up there. I often drive there to walk for hours near the shore with my dogs and cross the grassy fields. It gives me this comfortable and serene feeling, which is very much something I've come to know as I've spent more and more time in England."

Available in 3 sizes and editions:

A1
Limited edition of 10. Signed by the artist. Including a certificate of authenticity. 
841 x 594 mm add an A1 frame here.
A2
Limited edition of 50. Signed by the artist. Including a certificate of authenticity. 
420mm x 594mm add an A2 frame here.

A3
Open edition. Available only until 31st May 2021 23:00 GMT
Digital signature printed on the artwork.
297mm x 420mm add an A3 frame here.
Printed using an archival Giclée method on 240 gsm matt paper.

Supplied unframed. Framing options available in Solid Oak, Black and White. Glazed with a crystal clear shatter resistant acrylic (PMMA) for safety.



Dispatch & Shipping
For orders outside of the UK we recommend selecting DHL shipping at checkout to avoid postal delays. 
Artist: Marzia Kjellberg
Meet the artist
Marzia Kjellberg
Marzia Kjellberg is a ceramicist and illustrator based in Brighton, making "calm, colourful art," full of quiet places and personal details.
Artist interview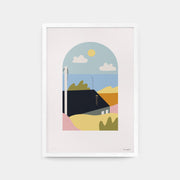 Camber Sands