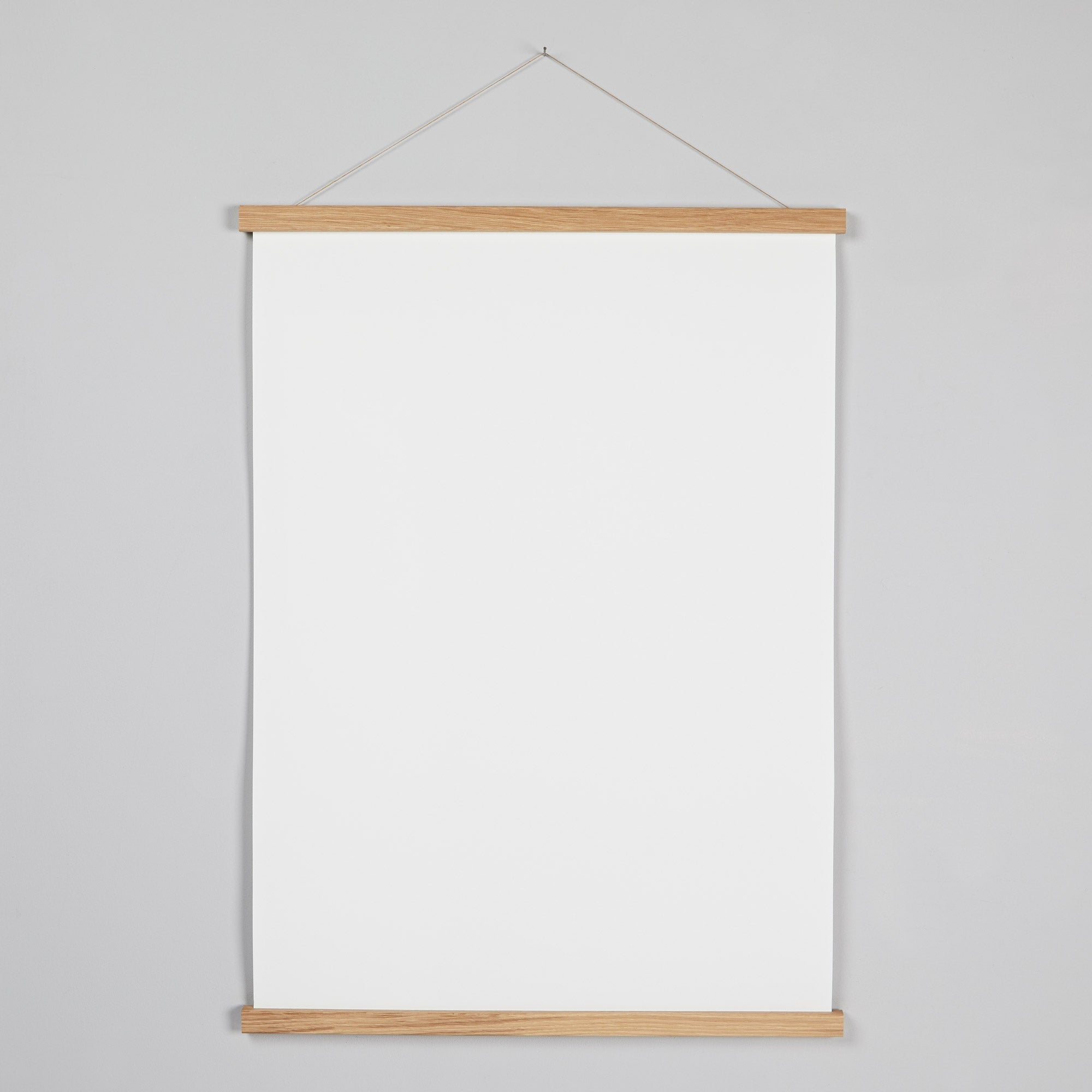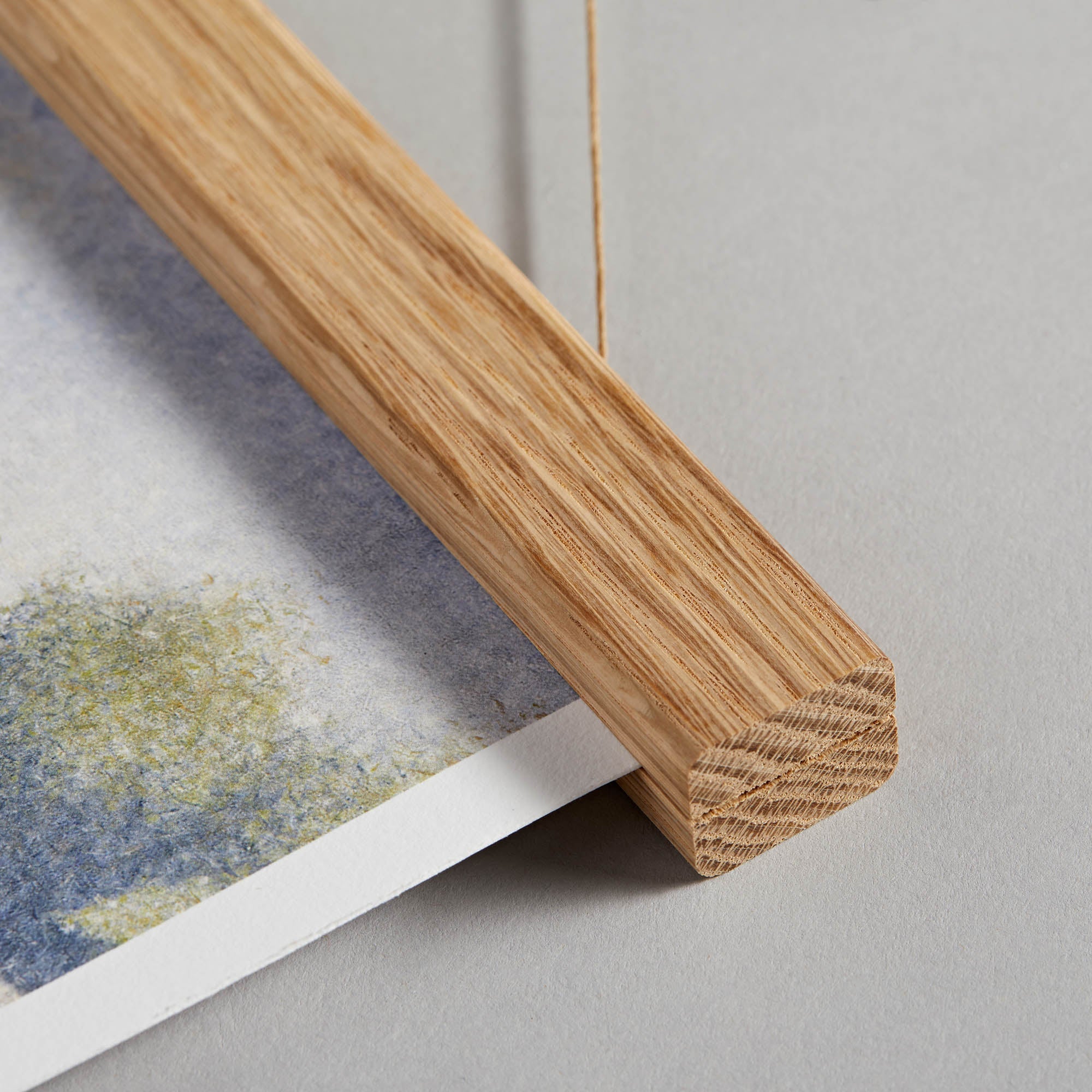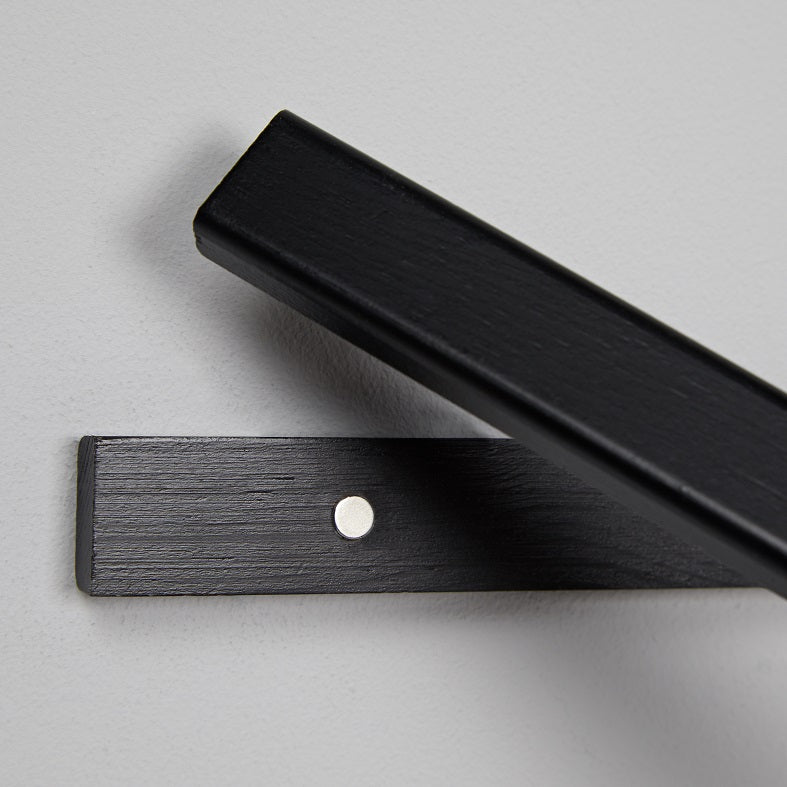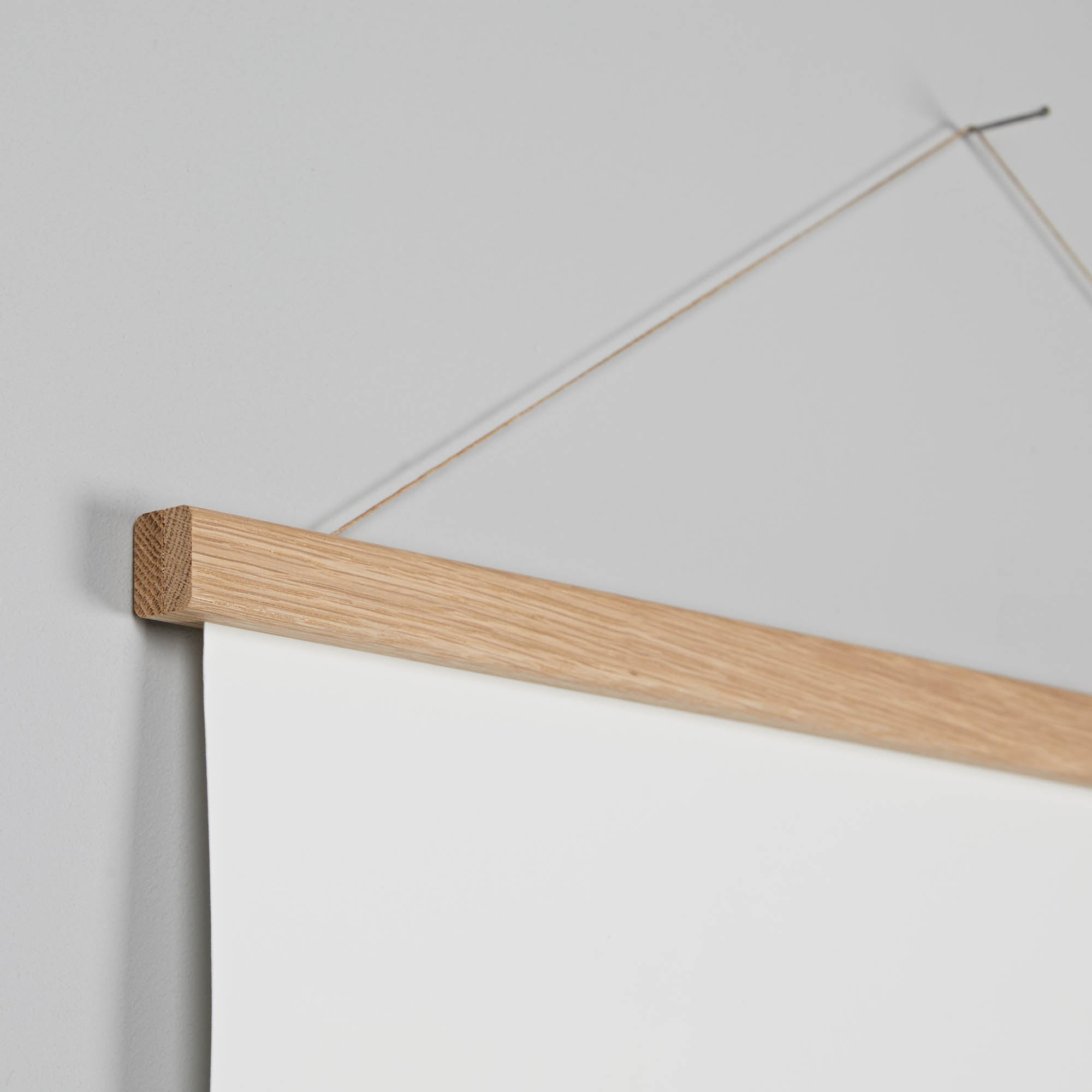 These slimline wooden art print hangers come with a discreet magnetic fastening to keep your prints perfectly secure. Hand-crafted from beautiful, solid wood, our picture hangers are ideal for displaying prints using a simple, contemporary design. Also available together with a fine art print, our hangers come in a variety of colours including black, white and natural oak, these smart and stylish wooden print hangers make a welcome addition to any room in your home or workplace. Each hanging kit contains 4 wooden strips, colour coordinated hanging cord and comes with mini-magnets embedded below the surface to leave your artwork in perfect condition. We have a range of different size options between 32cm and 86cm to suit prints of all sizes, in both portrait and landscape orientations.

Magnetic wooden strips hold your print in place without tearing or marking.
Mix and match artwork and swap out as often as you like. Affordable alternative to framing prints.
Available in different sizes and three finishes.
Strong magnetic clasp keeps prints held securely.
Colour-coordinated hanging cords.
The wooden strips cover up to 1.5cm of the print, top and bottom (depending on print placement).
 Sizes available: 
32cm
suitable for A3 portrait
42cm
suitable for A2 portrait & A3 landscape
62cm
suitable for A1 portrait, A2 landscape & 61cm x 61cm prints
86cm
suitable for A1 landscape
Artist: Evermade
Magnetic Picture Hanger