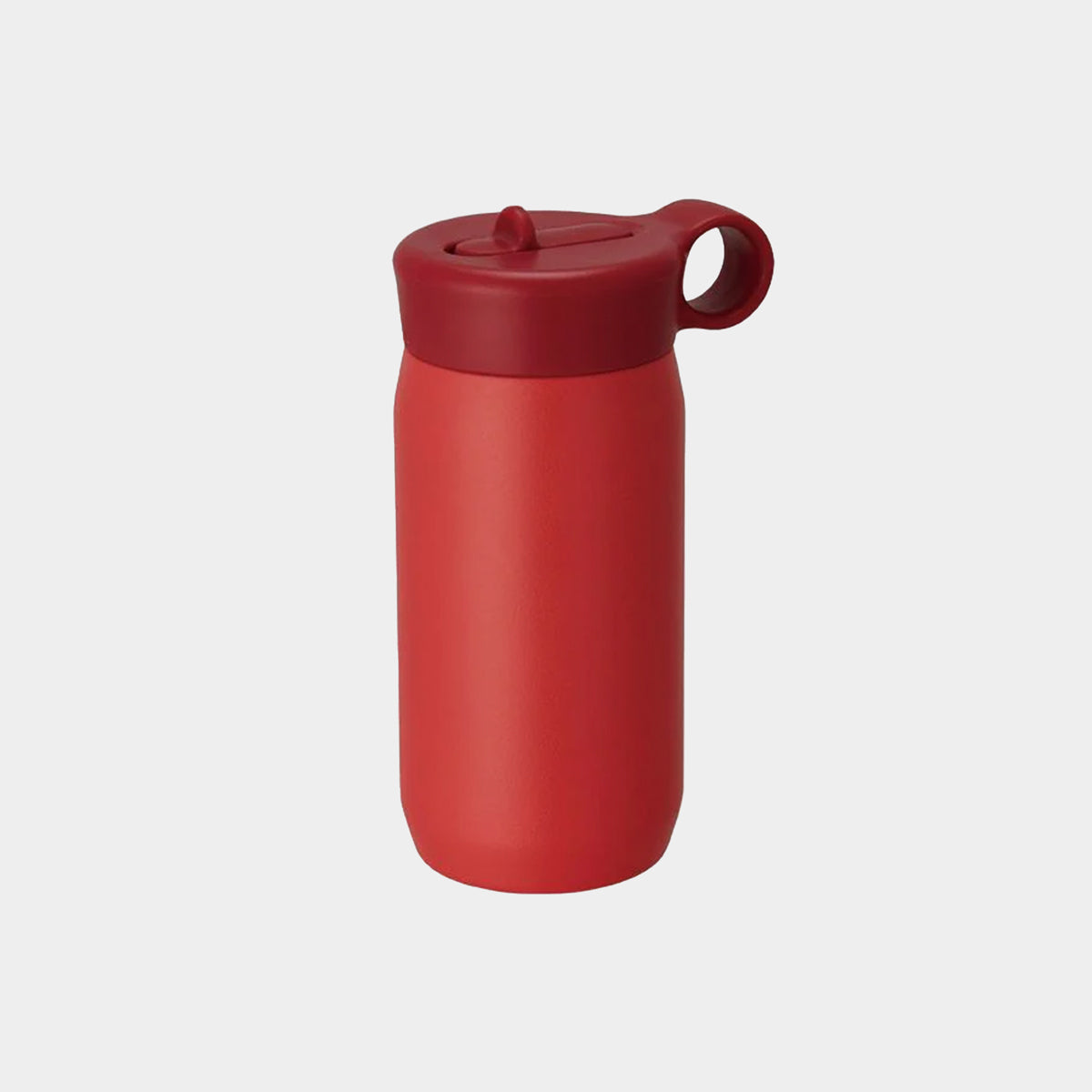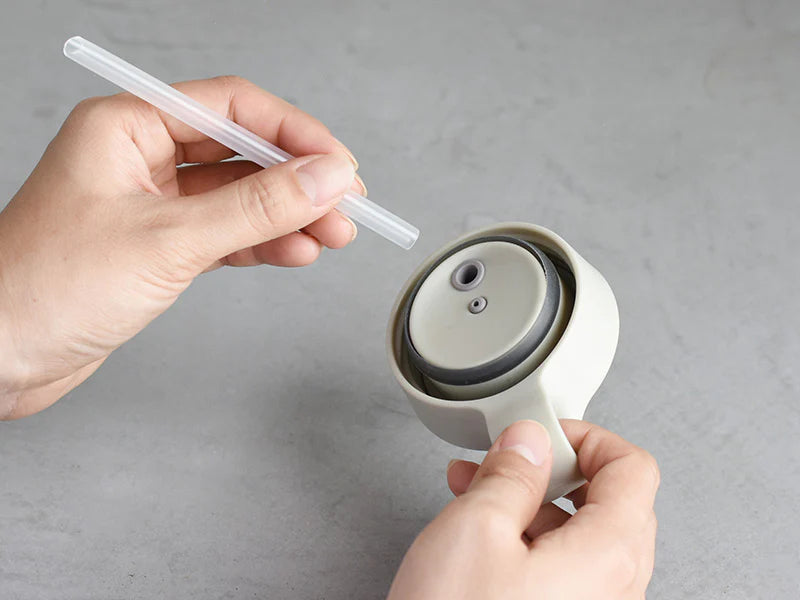 PLAY TUMBLER is designed for kids' play under the limitless sky. The straw-type spout feels comfortable on the mouth and is easy to sip from. You can also detach the straw inside to drink. The opening of the tumbler is wide so it easy to put in drinks and ice cubes, and also clean. Vacuum insulated, it retains the temperature of cold drinks for a long time. It comes with a handle, and there is a slight curve between the lid and tumbler which allows small hands to grip easily. In nearby parks, playgrounds, or pathways, find fun anywhere with PLAY TUMBLER.

φ69 x H161 x W95 mm / 300 ml | *height (without cap) H143 mm
Approx. 200g

PLAY TUMBLER | [Body] Capacity: 300ml/10oz | Material: 18-8 Stainless steel (powder coating)
[Lid, Spout] Materials: Polypropylene, Silicone | Upper temperature tolerance: 100℃/212℉
[Straw] Material: Polyethylene | Upper temperature tolerance: 70℃/158℉ | Keep drinks cold (7℃/45℉) for 6hours. | For maximum insulation efficiency, precool the tumbler prior to use by filling in a bit of cold water for 1-2 mins. | BPA Free | Made in China

This is a tumbler for cold drinks. Do not use in a microwave. Do not use in a dishwasher. Do not place near open flames. Do not put in boiling water. Do not drop or subject the product to strong impact as it may cause breakage or leakage. Keep an eye on your children when they use this tumbler. Be careful with infants as their mischiefs may cause accidental ingestion or injury. Do not put hot drinks as it may cause scalds. Do not put dry ice or carbonated beverage as it may expand and cause breakage. Please attach silicone rings so that the right side is up. Be careful not to pour too much beverage as it may overflow when closing. Close the lid tightly to prevent spills or leakage when carrying. Please flip and rotate the product to check that there is no leakage after closing the lid. Do not drink while walking as it may cause an injury in case of a fall. Ensure the straw is inserted to the back. Do not tilt the product too much when drinking with a straw, as the drink remains at the bottom corner. Keep the product upright to prevent accidental spills or leakage. Do not shake or apply strong vibration to the tumbler, as it may cause the leakage from the tip of the spout due to changes in internal pressure. Do not leave the product under high temperature such as in a car. Do not put drinks which is easy to rot, such as milk. Do not leave the product with drinks inside for long time as it may spoil or cause rust on tumbler. Immediately wash and dry well after use, then store it away from other metals to prevent rust. Do not leave it soaked as it may rust or break. Wash with care. Do not use abrasive cleansers or steel wool. Do not detach the spout frequently as the plastic part will wear and get loose. Please push the spout sideways when you need to remove it for cleaning. When putting it back on, insert the protrusions on the base of the spout into the lid, one side at a time. Please do not detach the silicone part under the spout as it may cause leakage of water. Do not use chlorine bleach as it may cause rust. When rust spots are found inside the tumbler, add warm water and citric acid in ratio of 10:1, wash with soft sponge after leaving it for 2-3 hours, and rinse well.
Artist: KINTO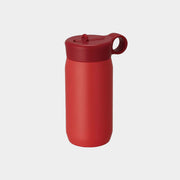 PLAY TUMBLER 300ml - Red