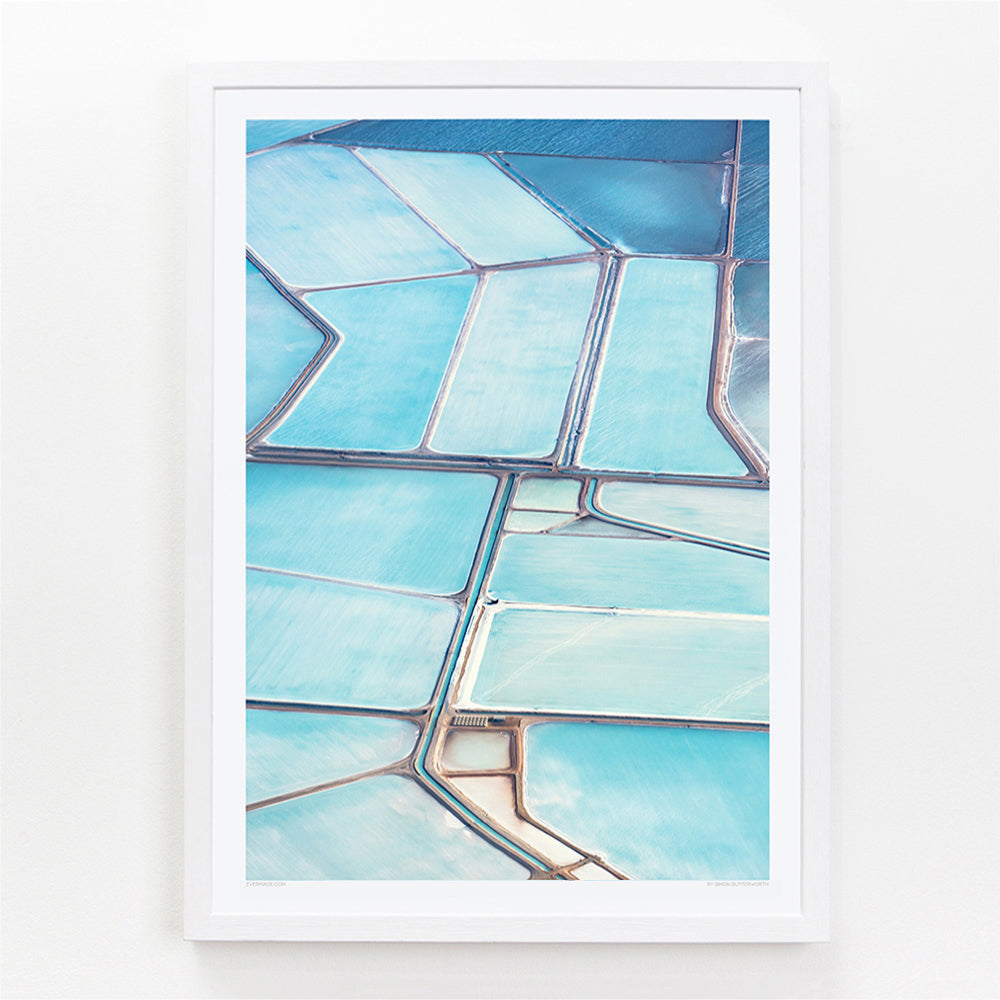 Blue Fields by Simon Butterworth, are a series of stunning aerial photographs, capturing the remarkable crystal salt flats in Australia. The combination of tranquil blues and calming aqua hues, make for a harmonious result that brings a sense of serenity to any room.
Giclée print on matt paper.
Size: A2 (42.0 cm x 59.4 cm)
Available in framed or unframed option, please note framing may take up to 5 working days before dispatch.
Artist: Simon Butterworth
Blue Fields 6