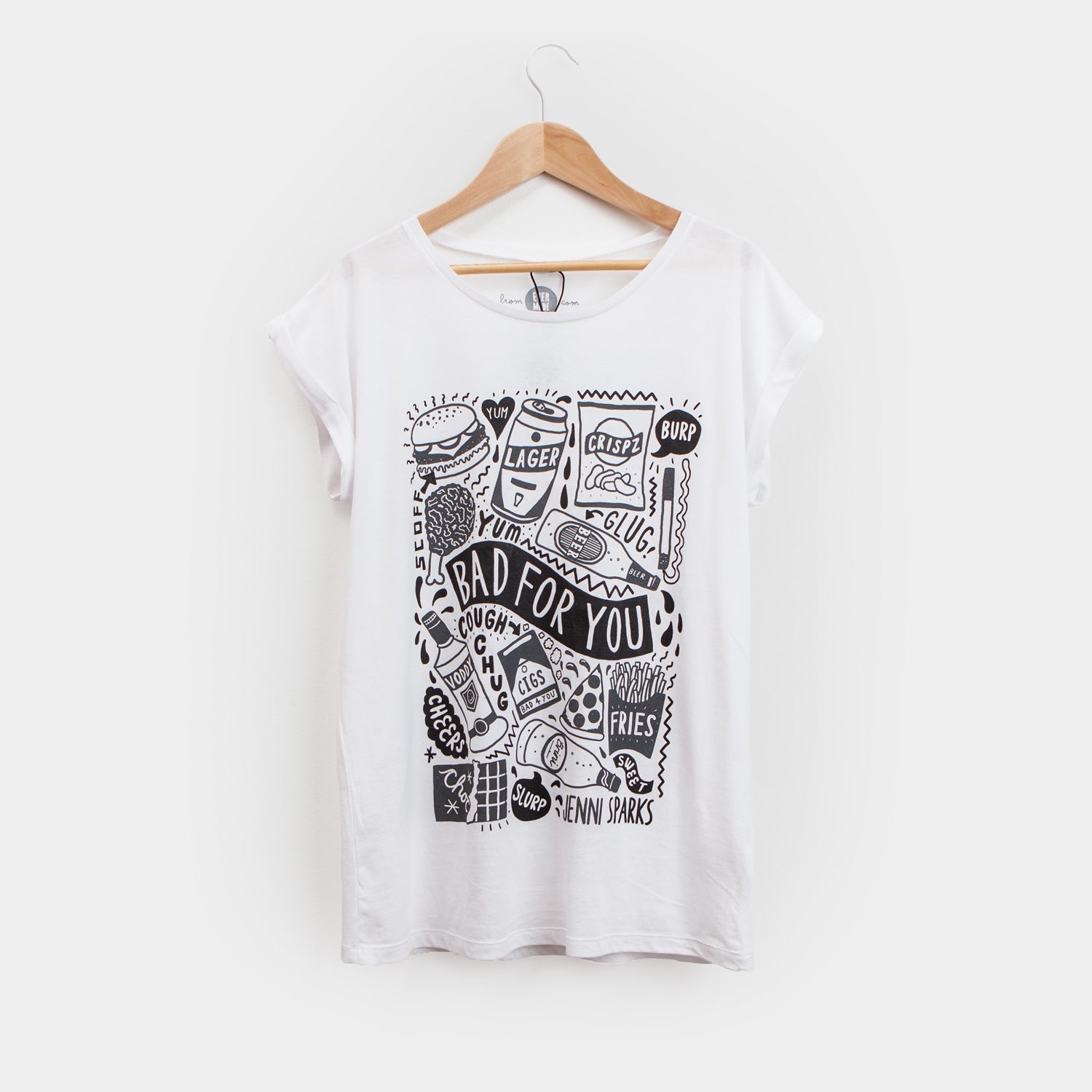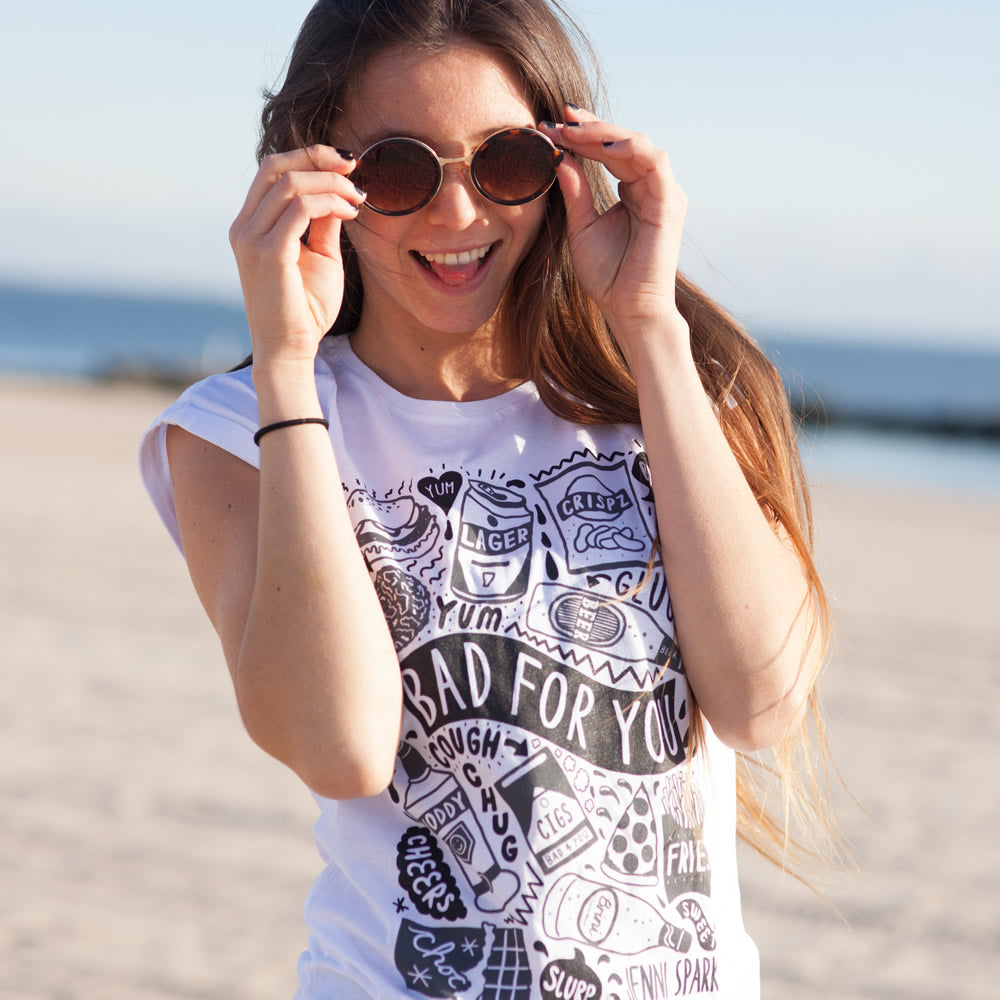 Bad For You - Womens T-shirt
Why are all the good things in life, bad for you?
Wear your vices with pride, on our super soft organic cotton tee.
Featuring our top sins, such as, Drinking, smoking and binge eating.
Bad For You tee designed by illustrator Jenni Sparks.

Graphic tee, slim fit, silkscreen printed in London.
Model wears a medium.
Designed by Jenni Sparks, Exclusive to Evermade.
Artist: Jenni Sparks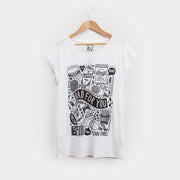 Bad For You - Womens T-shirt