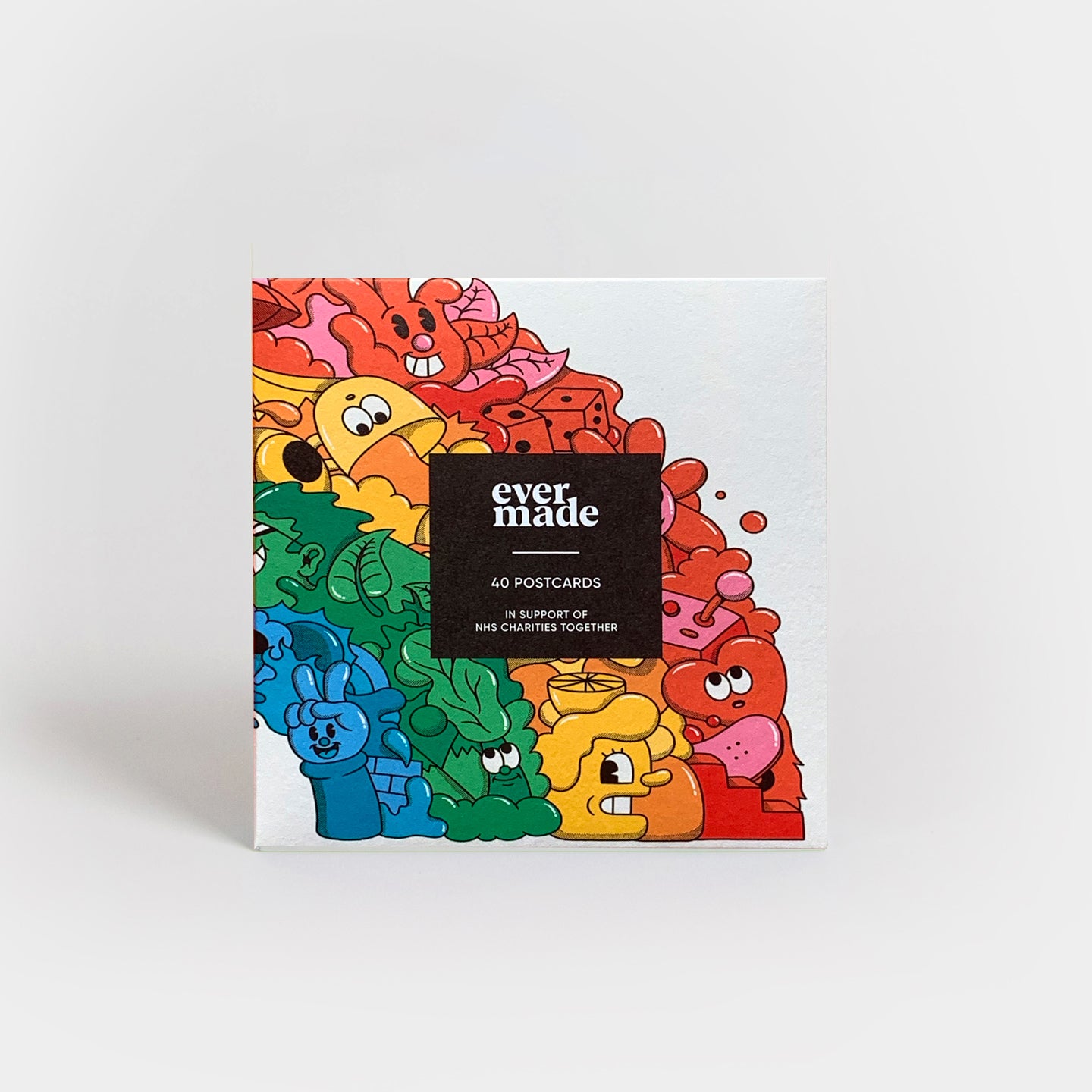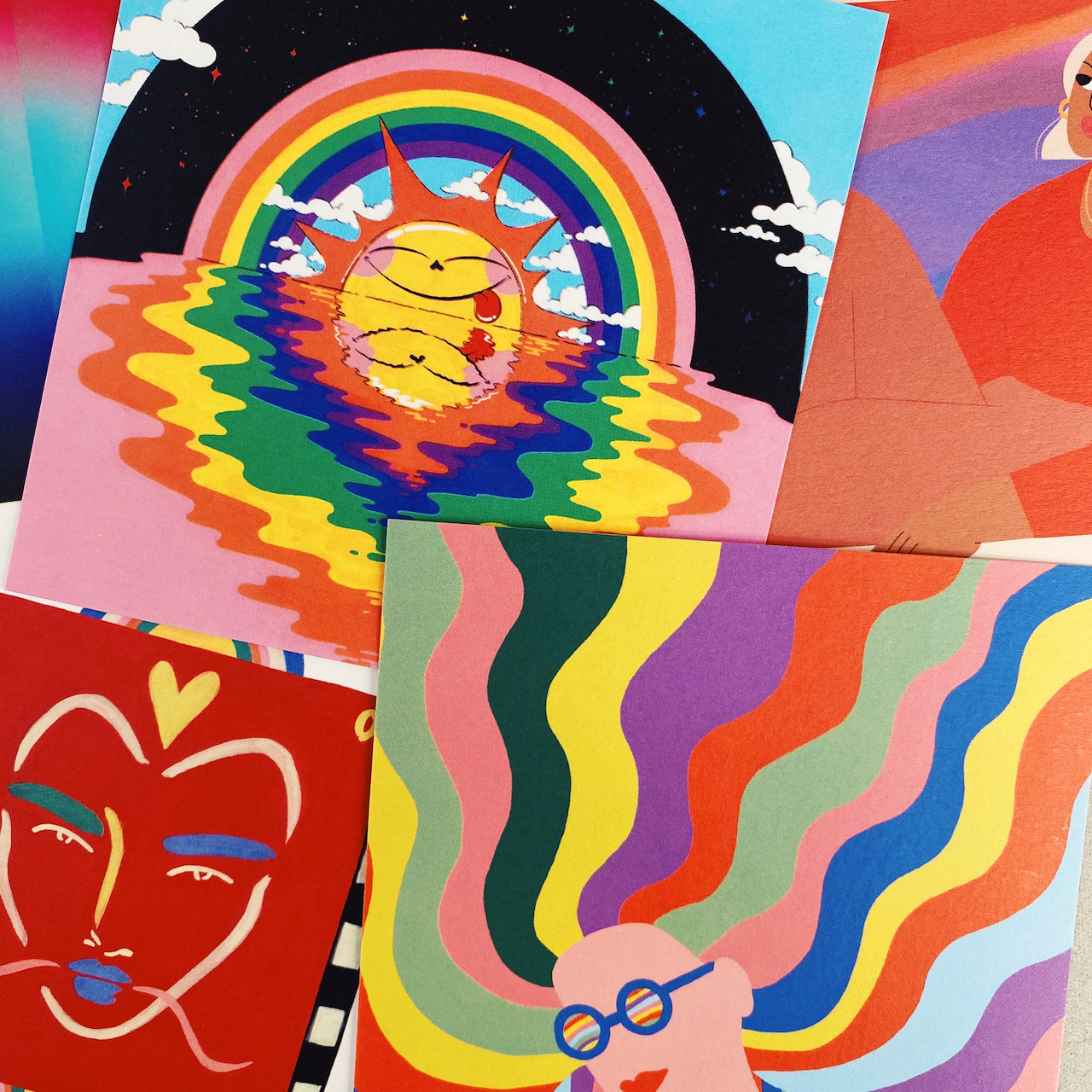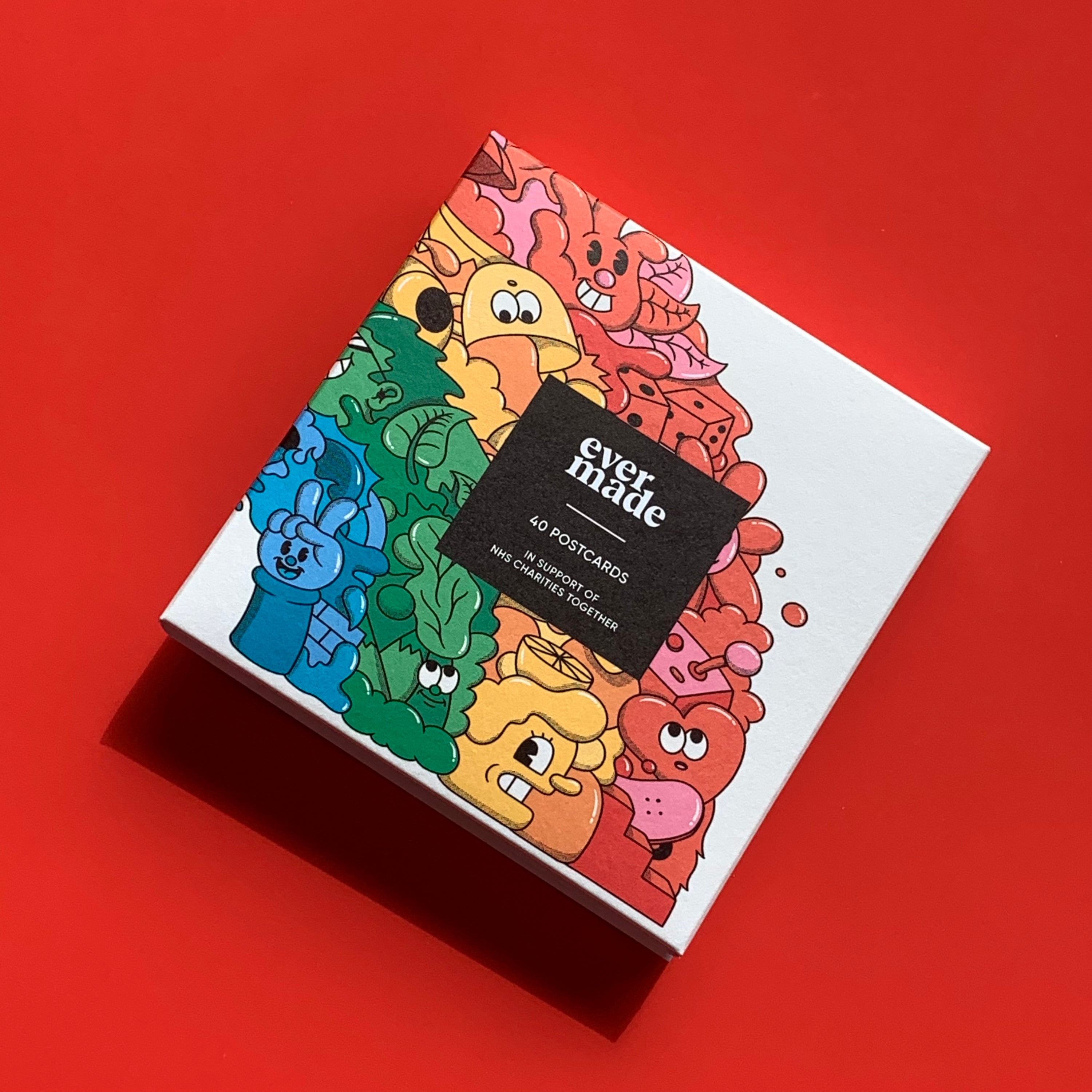 Includes 40 Postcards

Nothing shows how you feel quite like a handwritten message. Send some love with these vibrant postcards.
Printed on FSC certified 300gsm card, these rich textured cards can be used for a variety of uses. With a blank reverse they can be sent to loved ones or even mounted to form their very own art work. 
Each card is 120mm x 120mm.
Reusable box
Made in the UK
100% profits going to NHS Charities Together. Click here for more information
The full Rainbow of Hope series as postcards, these technicolour designs are bound to bring light to a loved one's day.
A charity initiative from Evermade with amazing artists to bring you a series of Evermade Edition designs titled Rainbow of Hope. 

Featuring artwork from:
Mélanie Johnsson
Ricardo Cavolo
Marylou Faure
Steffi Lynn
Lois O'Hara
Lucy Sherston
Thomas Hedger
Super Freak
Jenni Sparks
Sarah Gordon
Peter Judson
Francesca Tiley
Diane Bresson
Amelia Graham
Louise Jones
Katherine Plumb
Simone Noronh
Jocelyn Tsaih
Paul Farrell
Rachel Peck
Lynnie Z
Steph DeAngelis
Hattie Stewart
Meg Lewis
Rachel Denti
Aga Geicko
Bárbara malagoli
Hand Jazz
Nathan Hussain
Valentine Dardel
Susie Hammer
Elliot Ulm
Edinah Chewe
Clarissa Burridge
D'Ara Nazaryan
Zipeng Zhu
Bobbi Rae
Andrew Footit
Coco Lom

Artist: Various Artists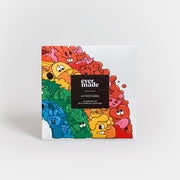 Rainbow Postcard Pack