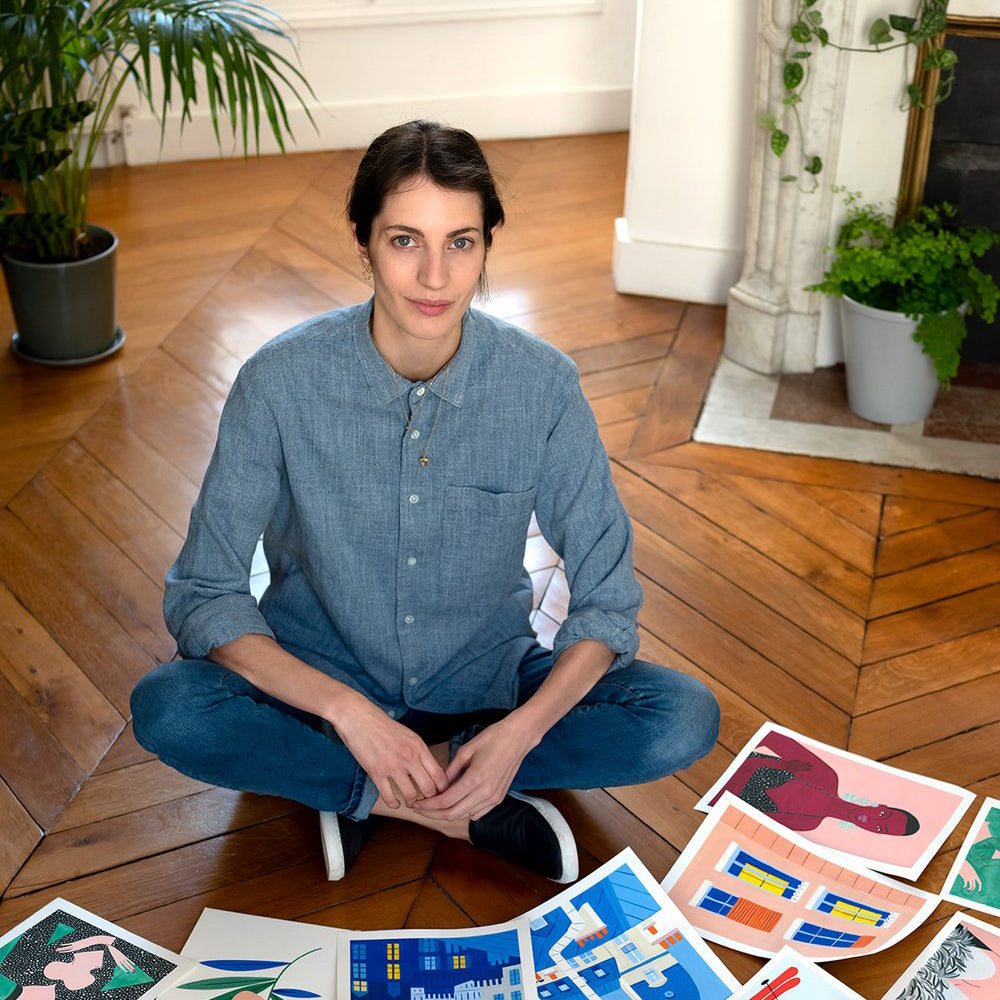 At Dusk by Agathe Singer
This limited edition print is part of the exclusive WWF x Evermade art series that has been created by 6 artists from around the world in order to raise awareness of WWF's tiger protection initiative, TX2. 

Agathe Singer is a French artist who explores feminine affinity with our natural world. In work that's organic and evocatively vivid, she depicts scenes of flora and fauna, painted in gouache and powerful hues. 
"I wanted to represent a tiger in the majesty of its natural habitat, in a lush and warm jungle turning blue at the light of the end of the day. He's just about to go and wander around in the magic and quiet of the night."
Help to secure a future for wild tigers.
By purchasing this print you are supporting the protection of tigers in the wild. This art print series has been created to mark the Year of the Tiger and the ambitious initiative, known as TX2, aiming to double the number of tigers in the wild, from a historic low of as few as 3,200 in 2010, by the end of 2022. This 12 year project is probably the most ambitious global recovery effort ever undertaken for a single species. It involves protecting and connecting the places where tigers live, breed, and disperse. WWF's work is focused on being part of this vital global effort, funding measures to help these fragile populations of beautiful cats recover.
All profits from the sale of this art print are donated to WWF.
By supporting WWF, whether that's through a tiger adoption, a one-off donation, or purchasing this art print, you are helping to fund critical work in important tiger landscapes. At least 40% net sales from this art print go to WWF. This support will help fund such work as improving the management of tiger heartlands, camera trap monitoring and data analysis, and maintaining and improving habitat connectivity.
Limited edition; only 100 ever made.

Size: 24" x 24" / 61cm x 61cm  or  13" x 13" / 33cm x 33cm


Printed using an archival Giclée method on 240 gsm matt paper.

Framing options are available in Solid Oak, Black and White. Glazed with a crystal clear shatter-resistant acrylic (PMMA) for safety.
Artist: Agathe Singer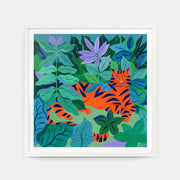 At Dusk