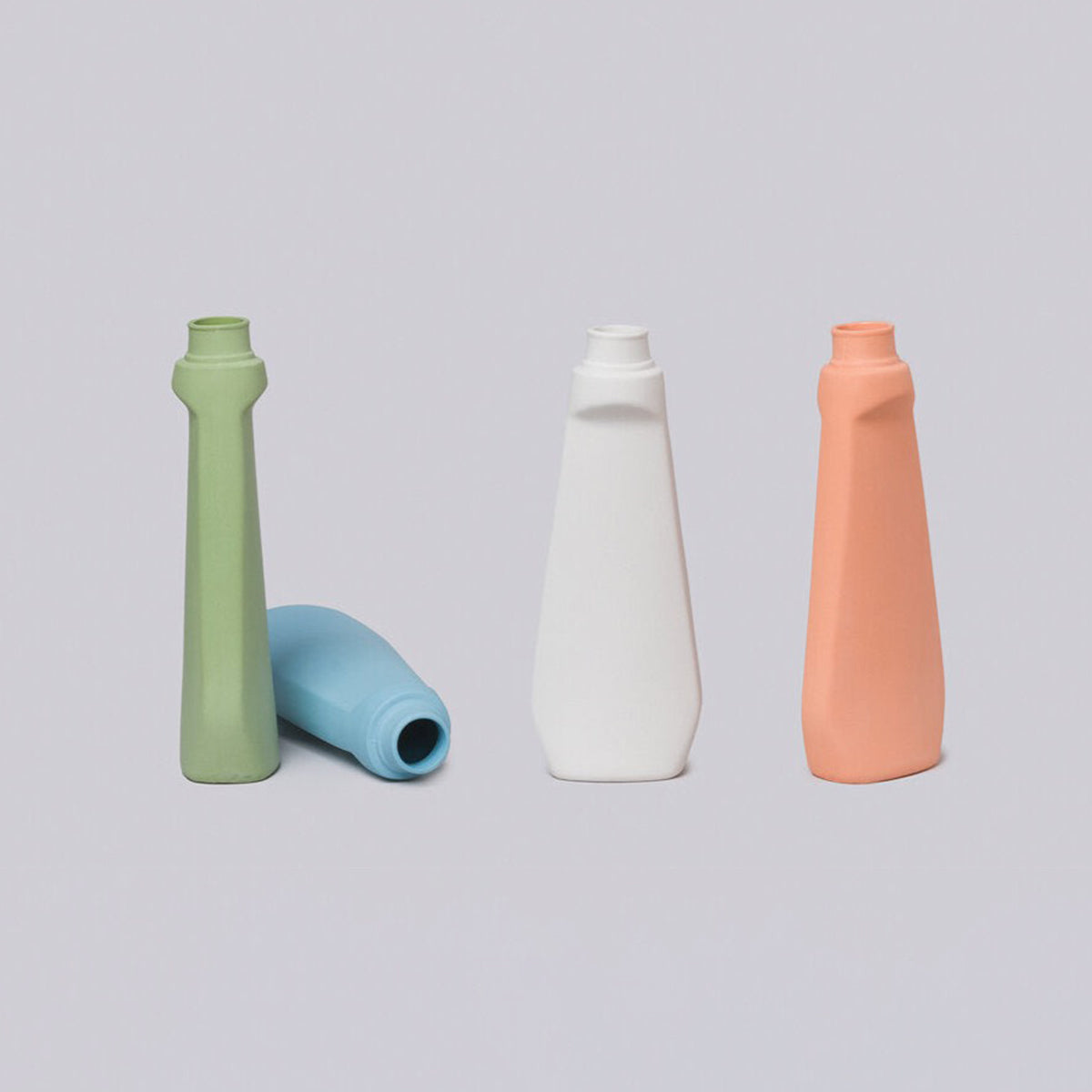 Porcelain Lotion Bottle Vase
H x W x D: 8.875 in x 3.5 in x 2 in (22.5 cm x 9 cm x 5 cm)

COLOR CLAY PORCELAIN, MATTE FINISH WITH GLAZED INTERIOR
A NEW PORCELAIN CONVERSATION
Middle Kingdom wares are inspired by long and distinguished histories of design and craftsmanship from both East and West. Bo Jia and Alison Alten established the Middle Kingdom kiln to broaden porcelain traditions for a modern audience. Middle Kingdom collaborates too with European and American artists to create objects that invite a fresh look at an ancient craft. Our seamless intertwining of design and craftsmanship creates restrained, beautiful works that have been collected by the Victoria & Albert Museum in London and the Baltimore Museum of Art in Baltimore, MD.

PROCESS AND PRODUCTION
Middle Kingdom's highly trained artisans work at a modern facility designed in the regional style near the site of the imperial kilns. The apprenticeship tradition established in antiquity lives on at Middle Kingdom. Our work in all aspects of design and manufacture ensures that Middle Kingdom wares are finely crafted and are of the highest quality. We carefully select the finest clays, work with unique glazes and color blends, and design lyrical works that speak to history and modernity.
Artist: Middle Kingdom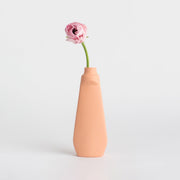 Porcelain Lotion Bottle Vase